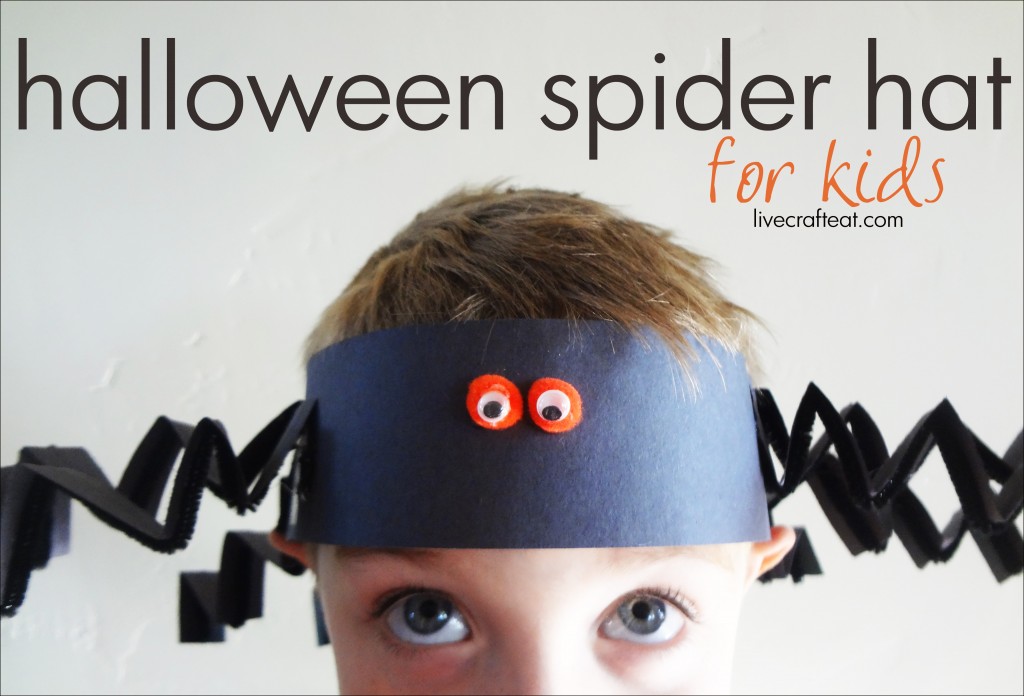 the other day my kids said that we needed to decorate more for halloween. i honestly own maybe 1 halloween decoration – i guess i just never got into it! they said we should make some spooky hats to wear, and since we had some leftover googly eyes, pipe cleaners, and pom poms from our halloween pine cone spider craft, we decided to make spider hats.
i wasn't sure how this was going to go…i've never had a request to make spider hats before…but it turned out to be pretty cute!
all we used were: 2″ strips of black construction paper, 1″ strips of black construction paper, black pipe cleaners, 2 mini pom poms, 2 googly eyes, tape, scissors, and glue (though if you don't want to wait so long for it to dry and/or want an extra-sturdy hat, have the adult use a hot glue gun instead of the white school glue.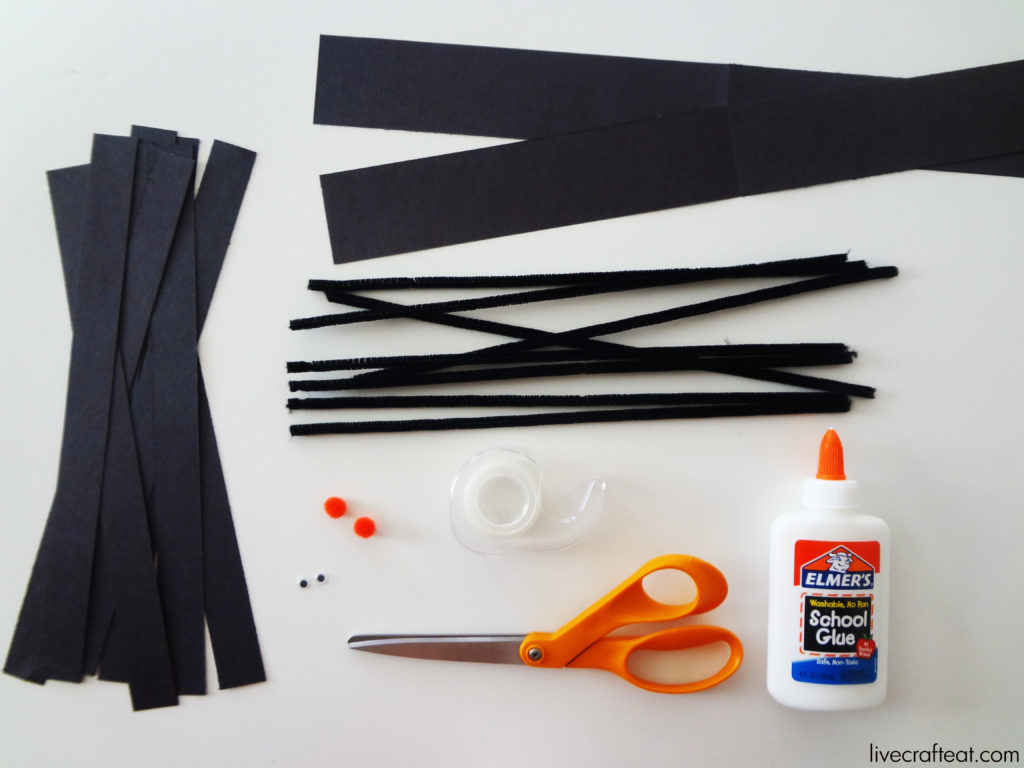 this is so easy to make, you won't believe it.
the first thing is to measure your child's head, and using the scissors and tape (if needed) make a circle using the 2″ strips of construction paper so that it fits.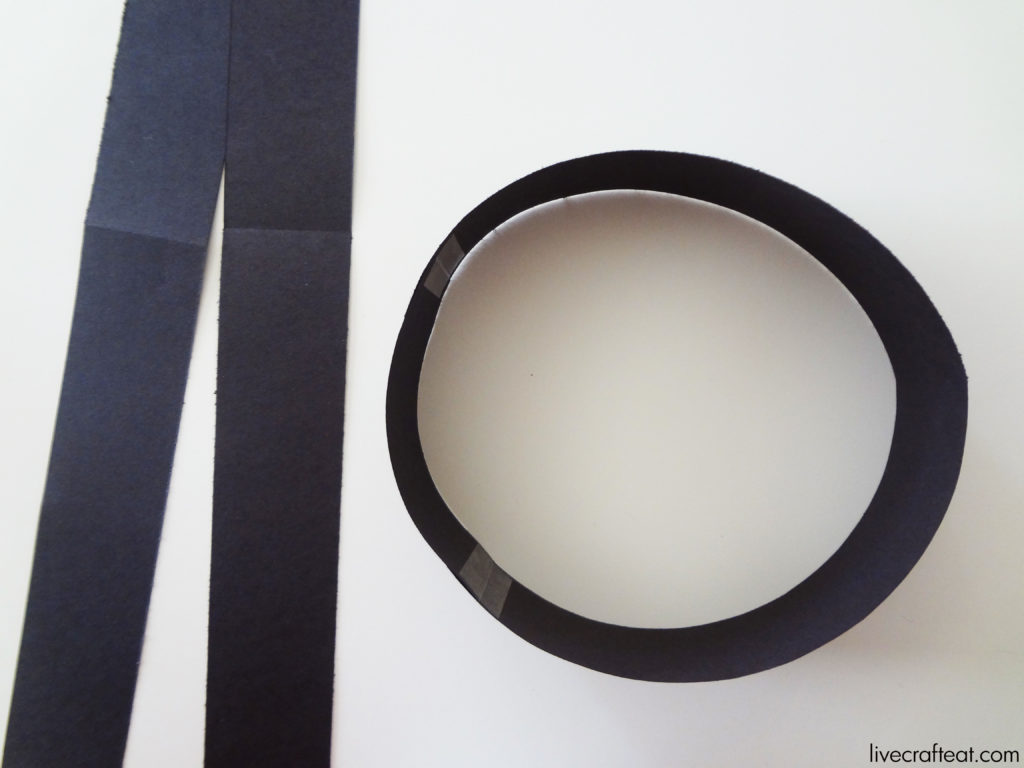 next, using the white school glue (or hot glue gun) make a line straight down the center of the 1″ strips. adhere the pipe cleaners to each one. these are going to be the legs. the pipe cleaners make them extra sturdy and help them keep their shape.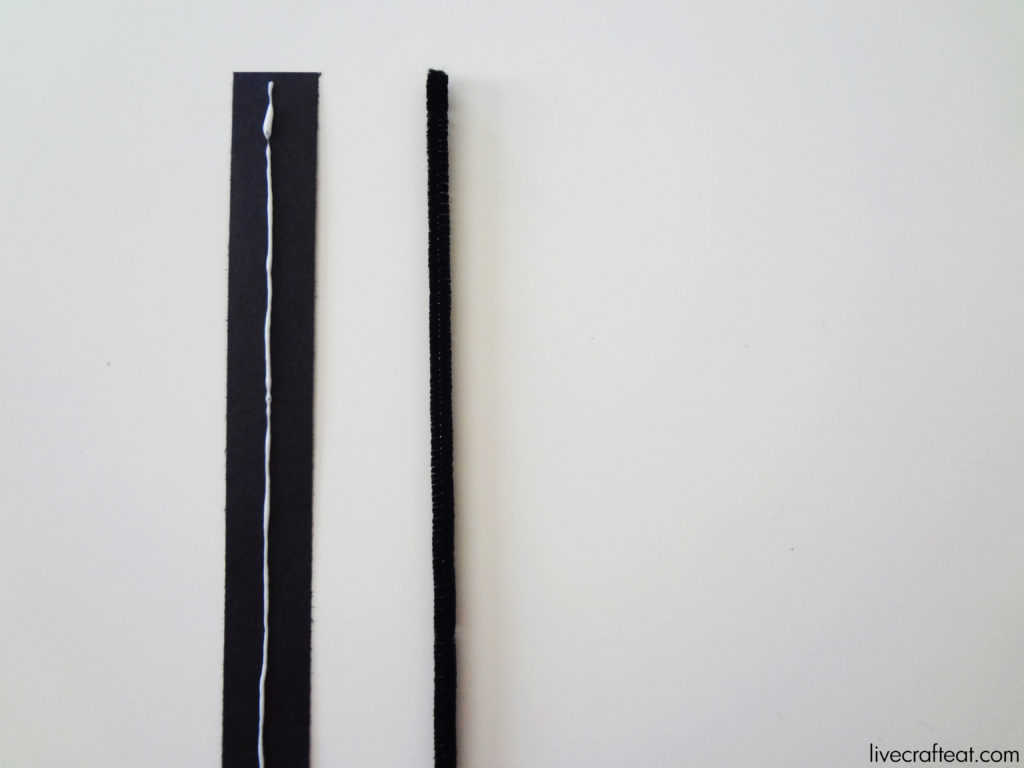 have your child crimp (zig zag) the 1″ strips to make the legs.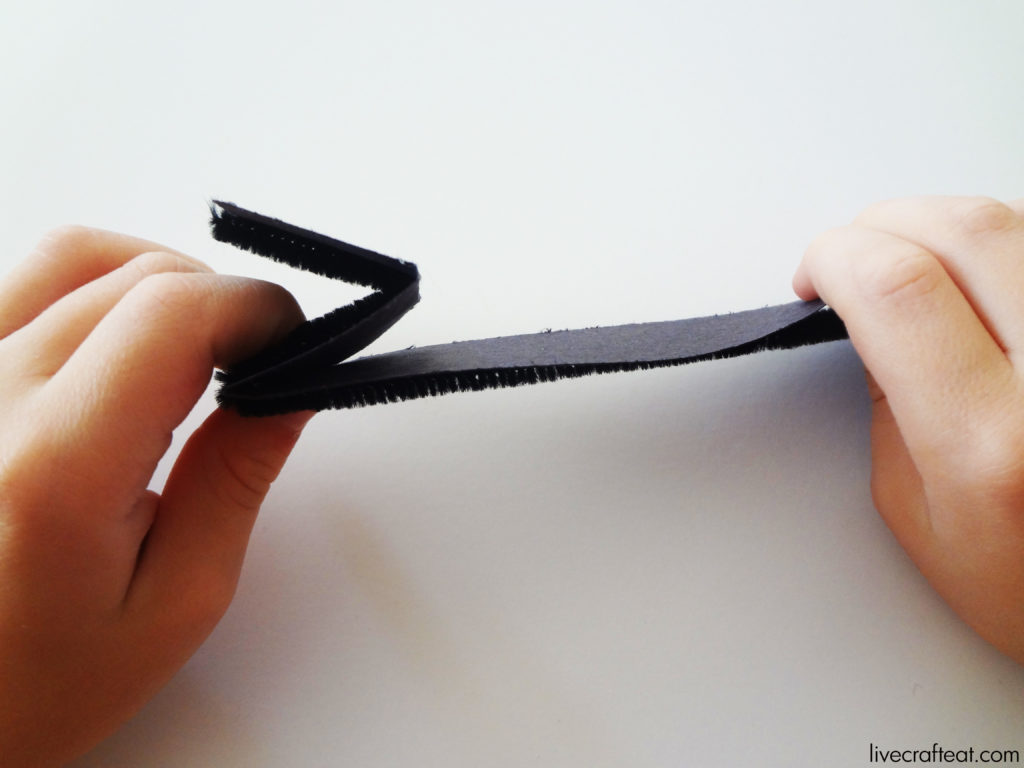 the folds don't need to be perfect – and they most likely will not be with the pipe cleaners attached to them. but it's okay!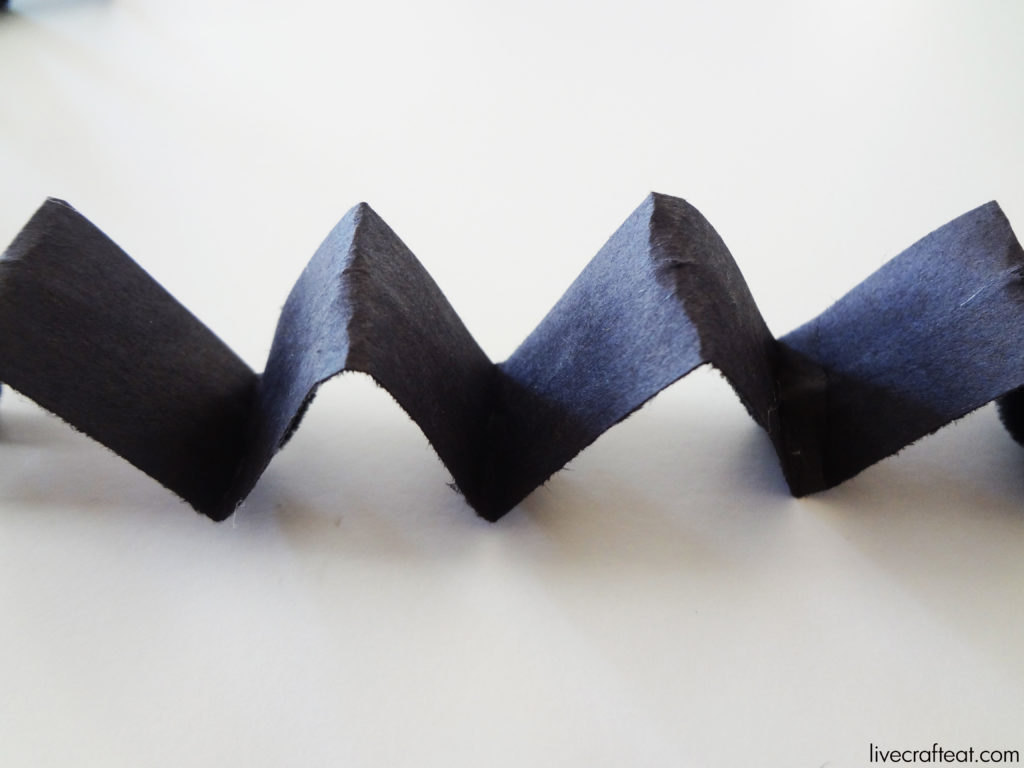 once all 8 legs are finished, adhere them to the "hat" or "band." you could use school glue (though it will take a long time to dry and may not be as sturdy), hot glue, or even tape.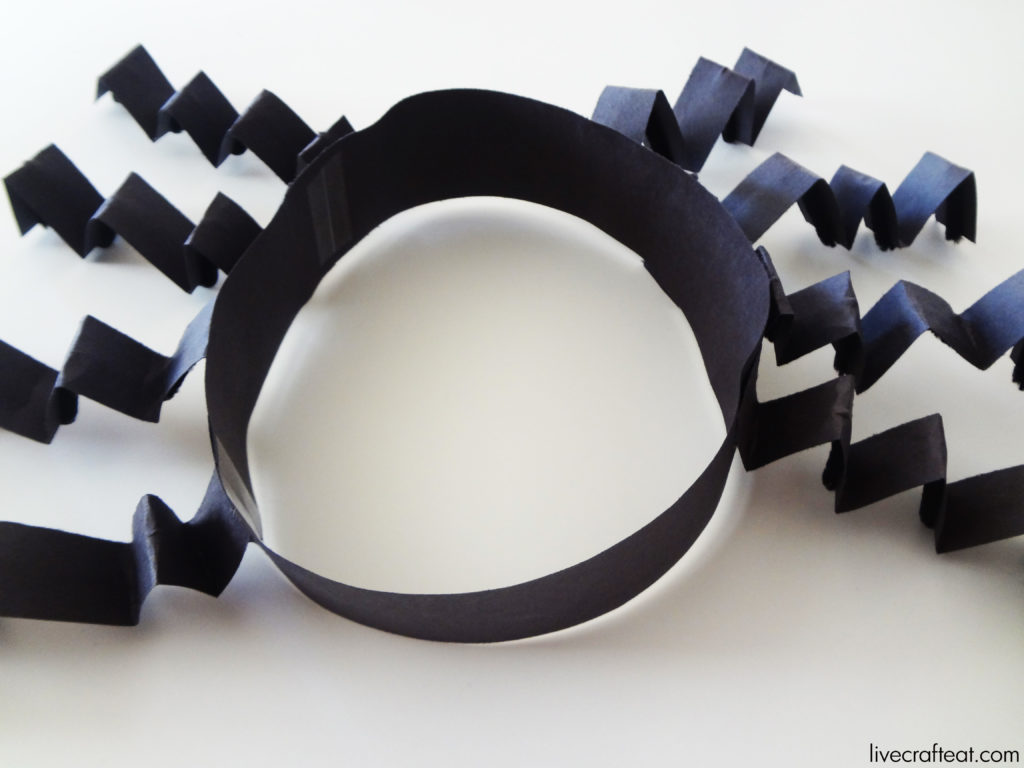 add on some googly eyes, and before you know it you've got an adorable spider hat! if they want to, your kids could decorate the spider with polka dots, a nose and a smile, fangs…whatever makes them feel creative!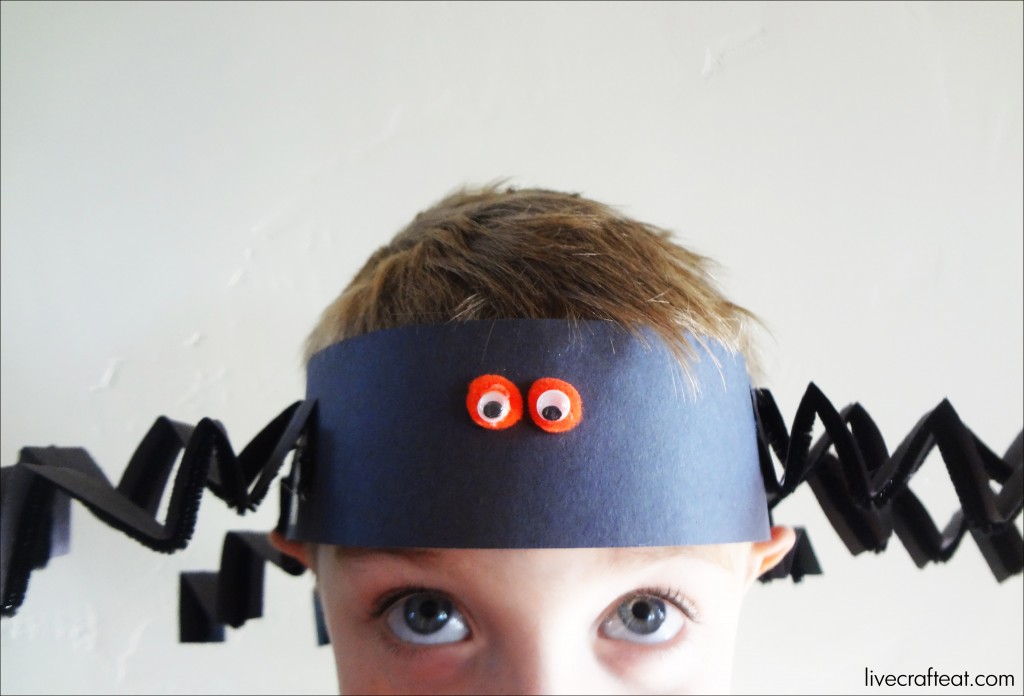 enjoy "decorating" for halloween!
Other Posts You May Like: