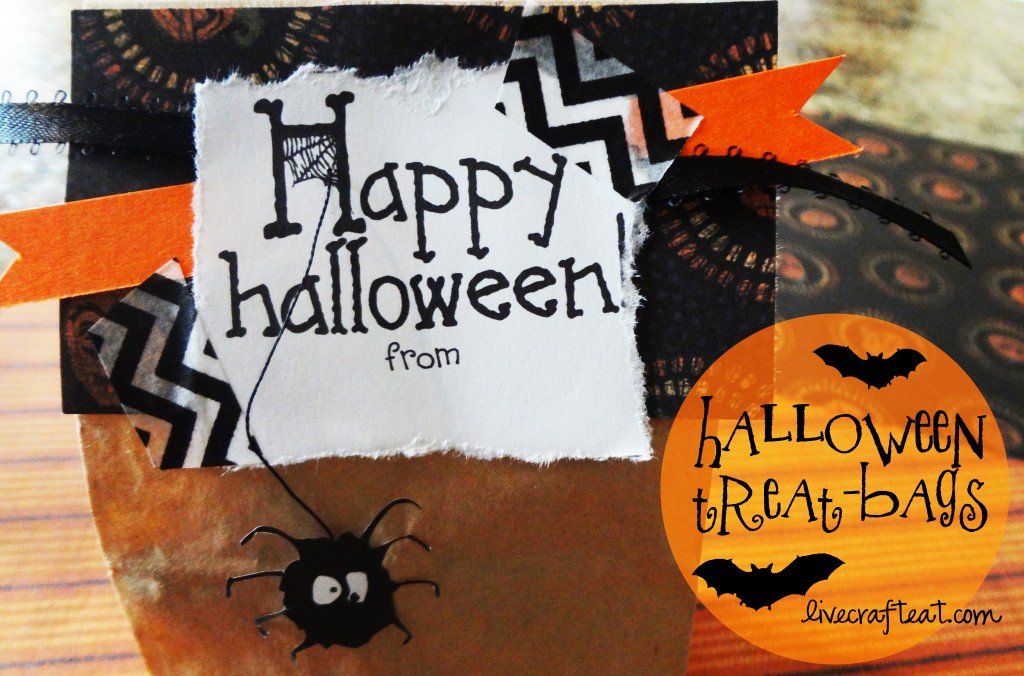 my son is going to be giving treats to his classmates for halloween for the first time this year. preschoolers are so cute – they get excited about everything! (including his teacher's halloween treat!) i've had these mini brown paper bags kicking around for a long time so i thought we'd use them up and make these little treat bags to give to his friends. he is so happy to get to fill them with candy and to write his name on the labels (since he's been learning to do that really well at school!)
the first thing we did was to make up this little label, print it out and then rip around the edges (though you could cut it, too). then, i threaded a needle with a single strand of black cross-stitching floss and pulled it through the spider's web.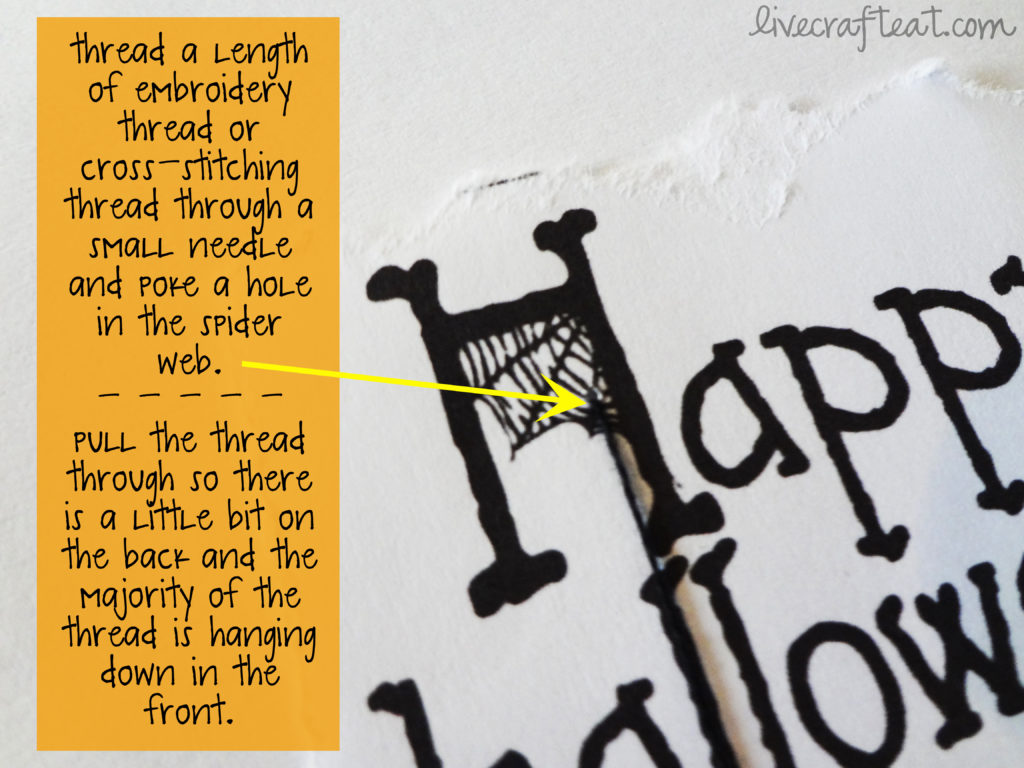 secure the thread to the back of the label with tape.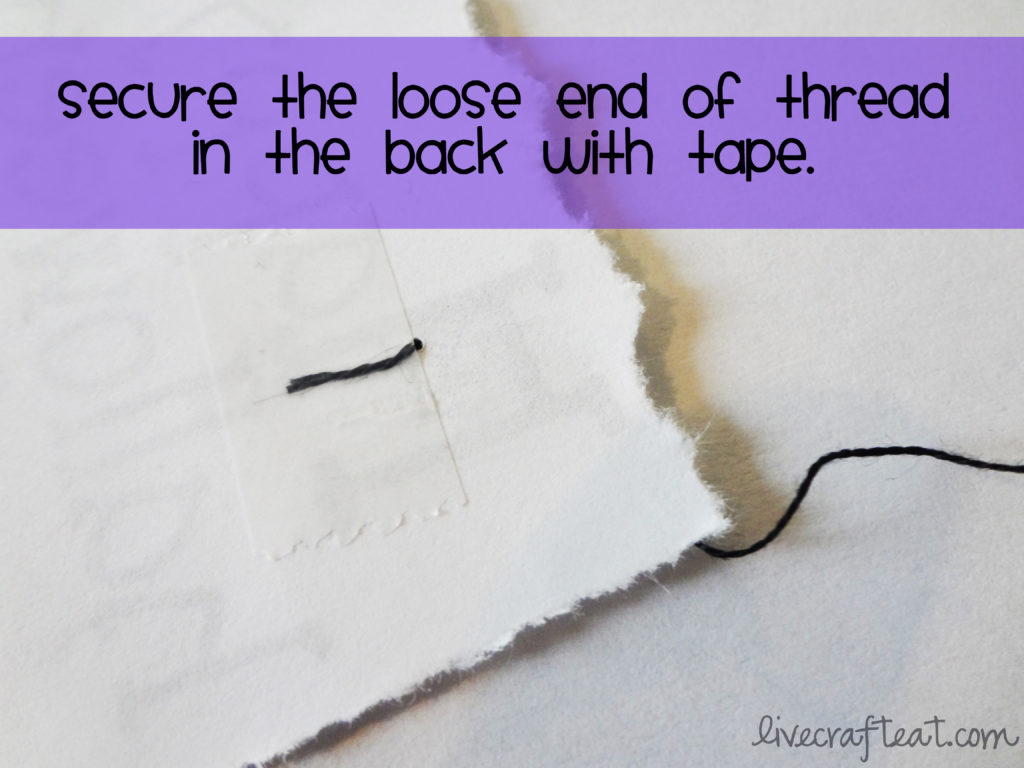 then we filled the bag with candy, including his favorite – a lollipop covered with a tissue or two and cinched with black yarn to make a ghost. i remember making these when i was younger and thought they were fun – i still do!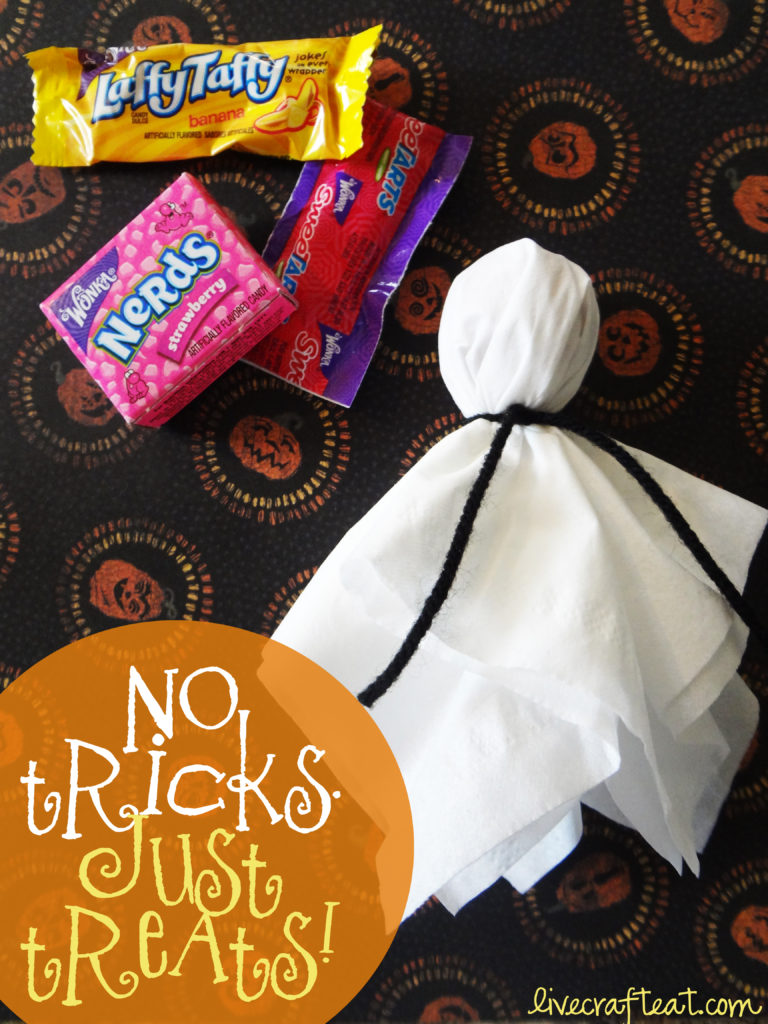 fold down the top of the bag, cut a piece of halloween-ish paper, a strip of coordinating cardstock, and a length of coordinating ribbon. pinching the bag closed, and holding everything else together, staple it all right in the middle, securing all the paper and ribbon, and sealing the bag at the same time.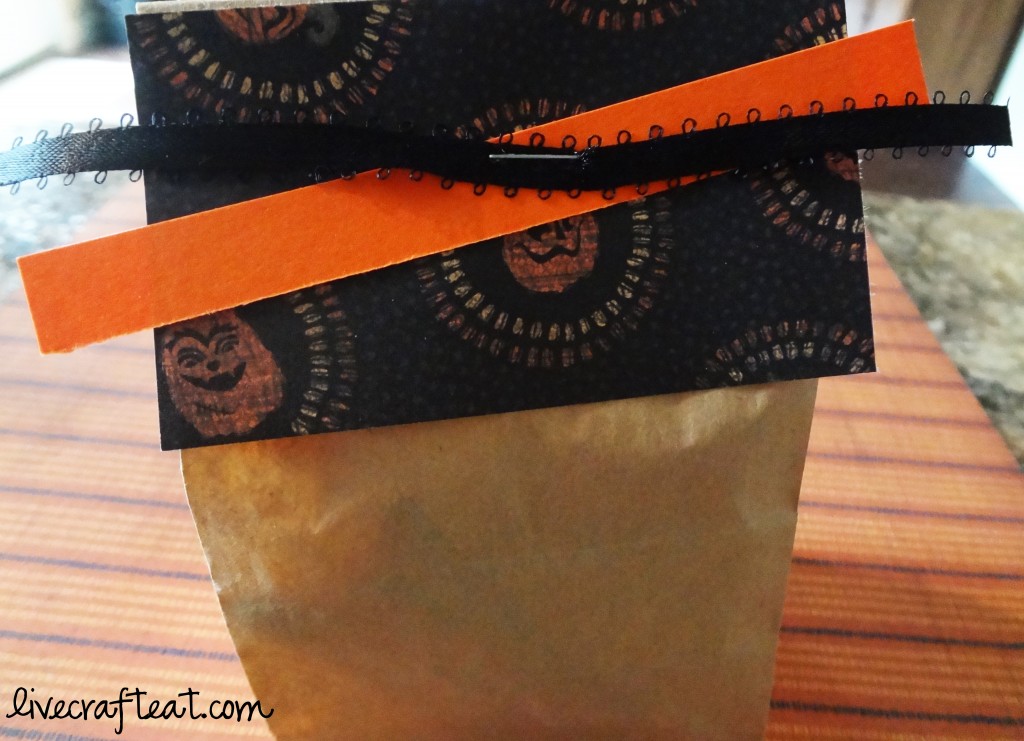 now, just attach your label using glue or some fun black and white washi tape. cut out a spider and secure to the bottom of the thread with tape. (see the first photo in this post.)
easy, cute, inexpensive, and i think his friends will like them!
to download the files, click below: