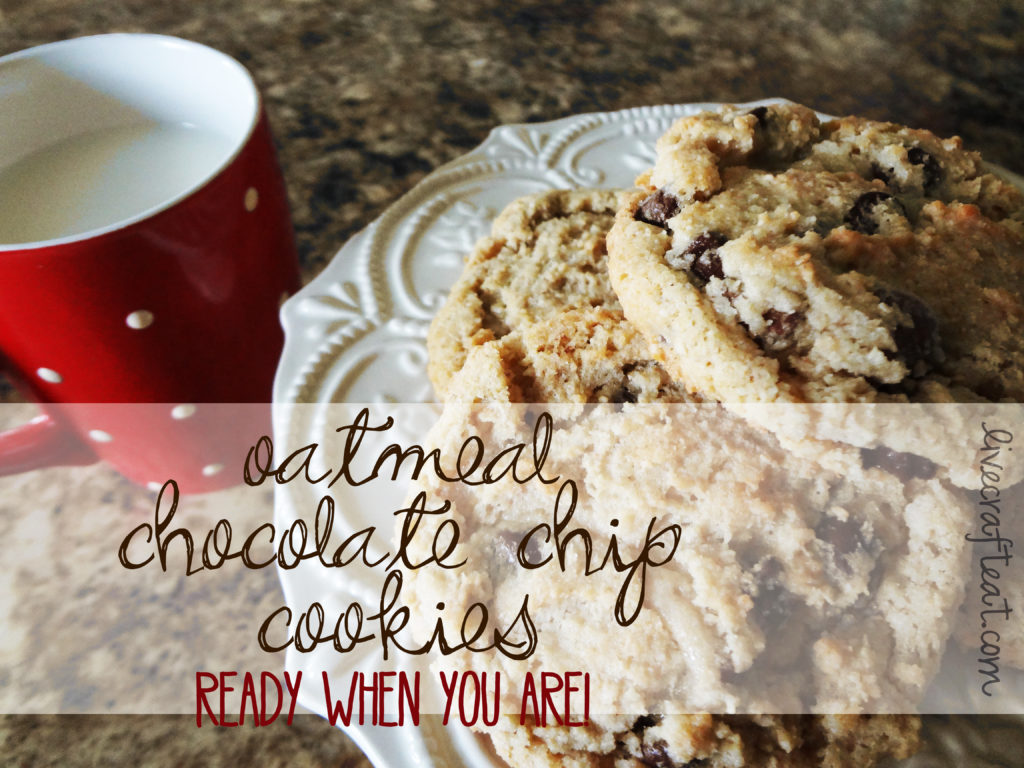 today is a cold, rainy fall day. and nothing would hit the spot better than some warm straight-out-of-the-oven oatmeal chocolate chip cookies. but since it's cold and grey, and we're all in our pajamas (and all feeling more than a little lazy), who would want to get out all the ingredients, make the mess, and then clean up all the dishes afterwards? not me!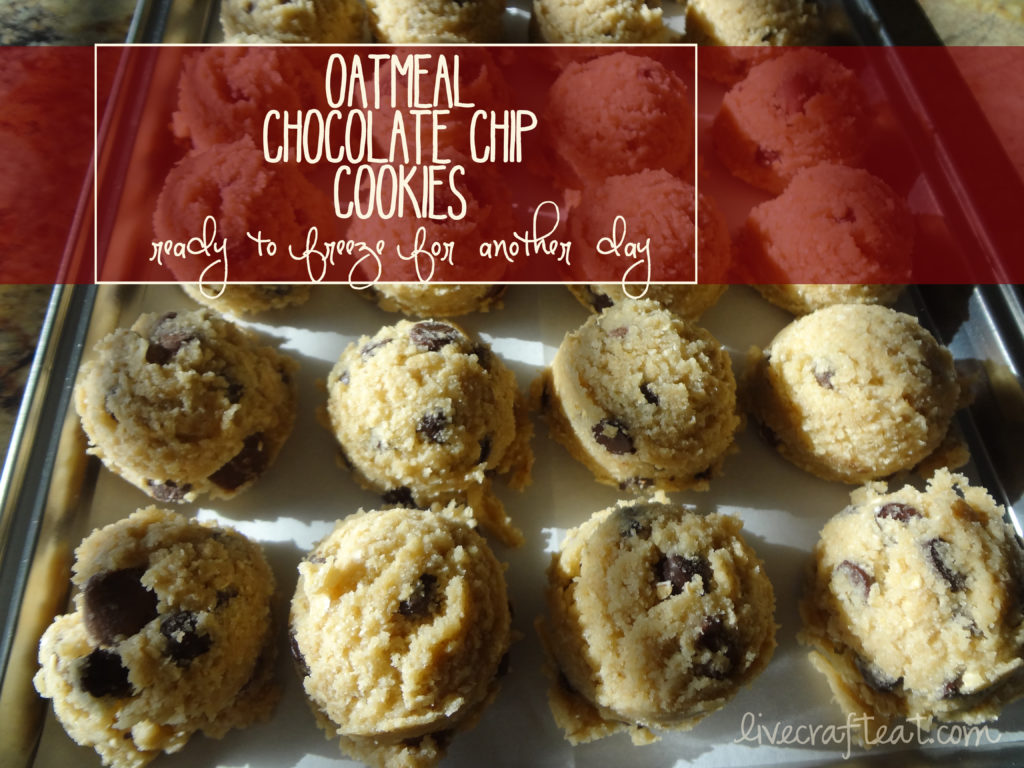 that's why these cookies are the perfect solution! we actually made these a couple of weeks ago when we had a little bit more energy than we have today. the nice thing about this recipe is that is makes 5 dozen cookies! that's a lot! not to mention they freeze really well…. so, yes, we made them, baked what we wanted, and then froze the rest for a day like today! all we had to do today was pull them out of the freezer, place them on a cookie sheet, and wait for them to bake. no mess, no effort, and we have a dozen really good, warm cookies to eat!
hope you enjoy them today, tomorrow, and whenever!
p.s. these are great to have in the freezer for when friends drop by unexpectedly, or when the kids come home from school. or bake them for a no-fuss family home evening treat – as many or as few as you want.
p.p.s. and don't forget, you can always halve the recipe if you don't want to make all 5 dozen!
Print
neiman marcus oatmeal chocolate chip cookies
---
2 cups

butter

2 cups

brown sugar

2 cups

sugar

4

eggs

2 teaspoons

vanilla

4 cups

flour

2 teaspoons

baking soda

2 teaspoons

baking powder

1 teaspoon

salt

5 cups

oatmeal, blended in blender

1

package (11.5 oz) Guittard real milk chocolate chips

1 1/2 cups

semi-sweet chocolate chips

3 cups

chopped nuts (walnuts, pecans, etc), optional
---
Instructions
Put oatmeal in blender and blend to a fine powder.
Cream butter and both sugars. Add eggs and vanilla.
Mix flour, oatmeal, salt, baking soda, and baking powder. Combine wet and dry ingredients Add chocolate chips and nuts. Mix all well. Roll into balls (approx. 1.5 ") and place on cookie sheet (or freeze!*). Bake at 375 for 10 minutes.
Notes
*To freeze, place the balls of dough onto a parchment-lined baking sheet. Place in freezer for a few hours until dough is completely frozen. Transfer frozen balls of dough to a freezer bag. (I can fit 1 dozen frozen cookies into a 1-quart freezer bag.) To bake, place frozen balls of dough onto a cookie sheet and bake as directed above, adding another 1-3 minutes to the time.
Other Posts You May Like: