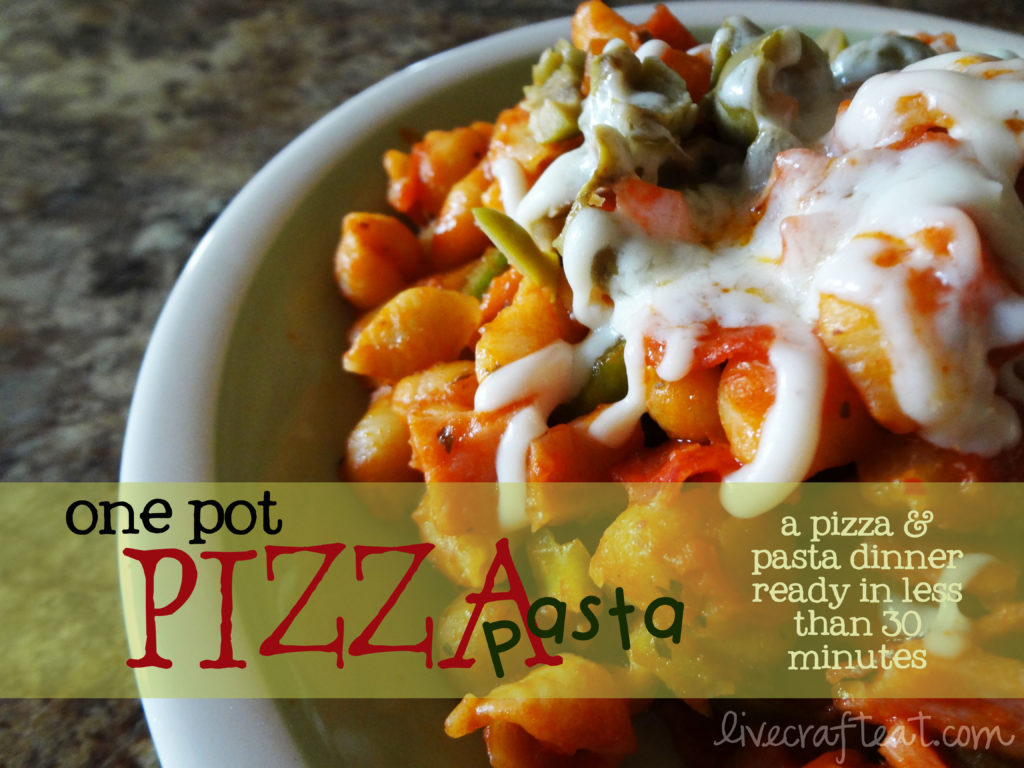 my family loves pizza! i adore having my kids sit nearby as i prepare the toppings and then glancing up and acting surprised as they sneak yet another piece of pepperoni or pineapple. they think it's the best game in the world – trying to be so secretive in getting a bite without me knowing.
while decorating a pizza can be fun for everyone, sometimes the thought of having to make the dough, letting it rise, and then having to clean up all the mess afterwards can be somewhat unappealing to me. so when my kids are calling for pizza, we frequently use this yummy pizza pasta alternative that everyone loves! and my kids still get to sneak their toppings!
and the fabulous thing about this recipe is that you don't have to cook the pasta separately. when i say a "one-pot meal" it literally means that everything is done in one pot! plus, you add in whatever toppings you want! (and yes, those are green olives in the picture. i've noticed since moving to the states – i'm a canadian! – that green olives aren't readily available at pizza places, or subway…so i have to buy my own and put them in. does anyone else like green olives? or is it just me?)
Print
Description
make as much or as little as you want of this pizza pasta. plus add in whatever toppings you like on your traditional pizza!
---
hamburger (optional), as much or as little as you'd like
equal parts of: small shell pasta, pizza or pasta sauce, water
pizza toppings
mozzarella cheese
---
Instructions
if using hamburger, brown in a large pan or pot; drain. (all of the ingredients will be going in the same pot, so adjust size according to how much you are making.)
add in equal parts small shell pasta, pasta sauce, and water. (ie. 1 cup pasta, 1 cup sauce, 1 cup water, etc.)
bring mixture to a boil. reduce heat, and cover. continue to cook for 15 minutes, or until pasta is cooked. (stir occasionally.)
add in your favorite pizza toppings, and cook until warmed through. we like pepperoni, ham, pineapple, green pepper…and green olives! top with mozzarella cheese.
Prep Time:

5 mins

Cook Time:

25 mins
Other Posts You May Like: