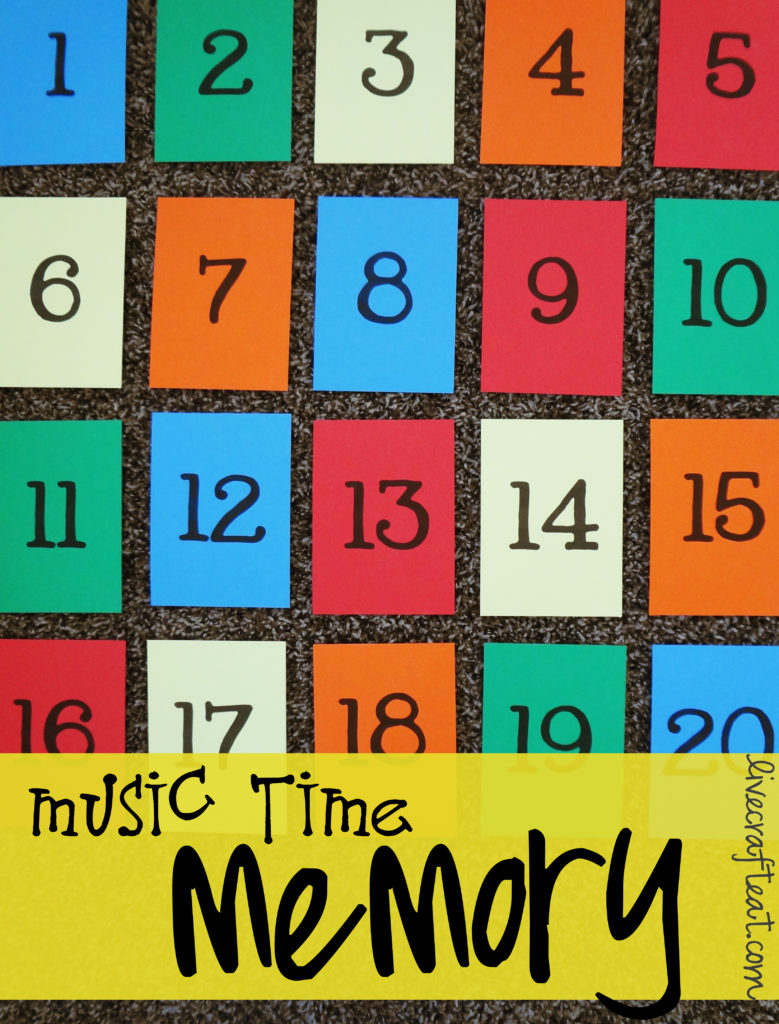 after being in primary for several years, i've learned that kids love games (and chances to participate) more than anything! and if you can turn a game into a learning tool, then it is definitely a win-win.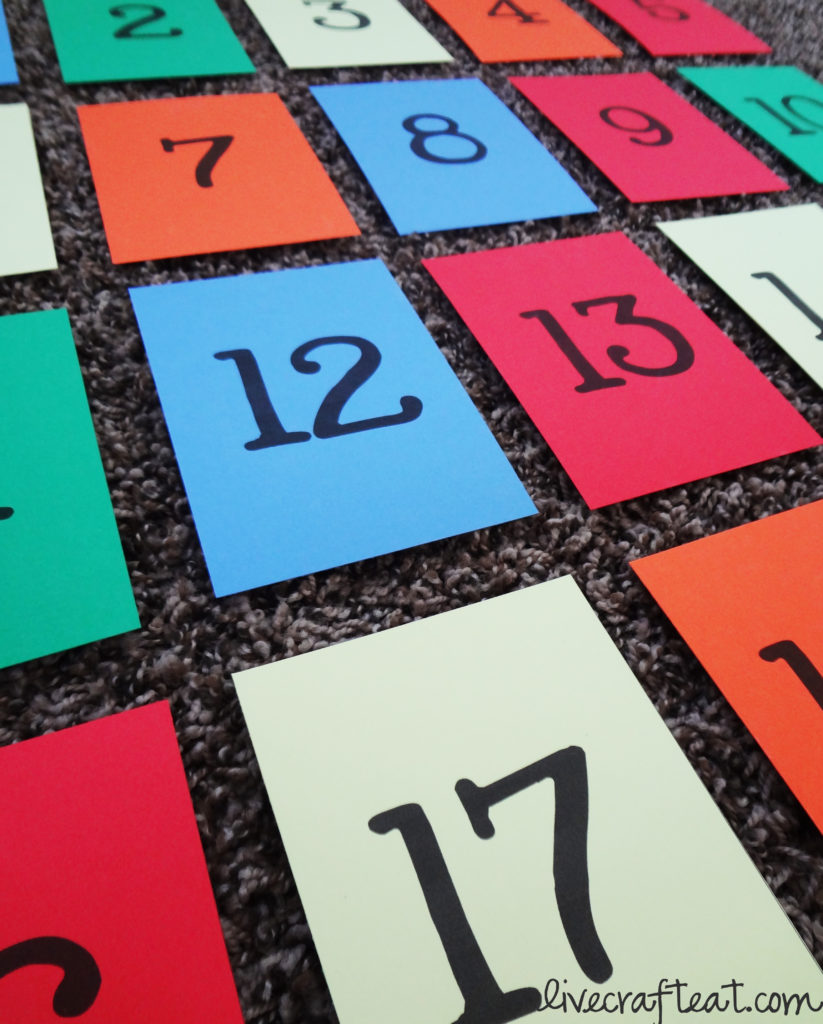 while practicing the songs for our primary presentation (in which they sang fabulously, btw! so proud of them!) we played a game of memory – to see if they remembered the names of the songs, and then of course to see if they could remember the words to the songs themselves once they found the matches. they had so much fun! and as an added bonus: they have to pay attention the whole time, just in case their name is called to come to the front! i had their attention!
i matched words only, but you could use pictures to represent individual words in the title or the song as a whole. also, i would suggest laminating the numbered cards (putting a piece of white paper on the back before laminating), so that they hold up to kids flipping them several times. the great thing about doing it this way is that you can keep these numbered cards in your music cupboard/bag, and when you need to put together a music time really quickly, just use a dry erase marker to write the words on the back. when you're all done, wipe it off and it's ready to use again next time!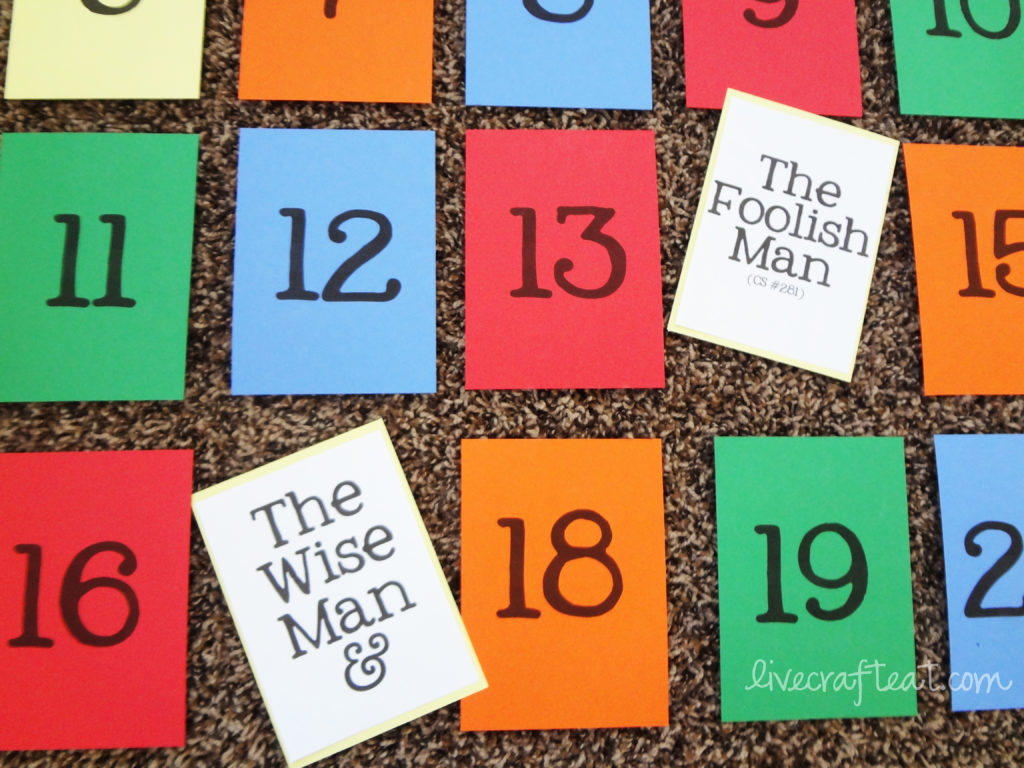 and just a little tip: to make it easier for you and the pianist, try writing the song number somewhere with the title – it makes things go by a lot smoother, and the pianist doesn't have to spend time looking up the song number. i do this with any game that we play, either by writing it with the songs when i'm prepping them, or making a list of potential songs for the pianist.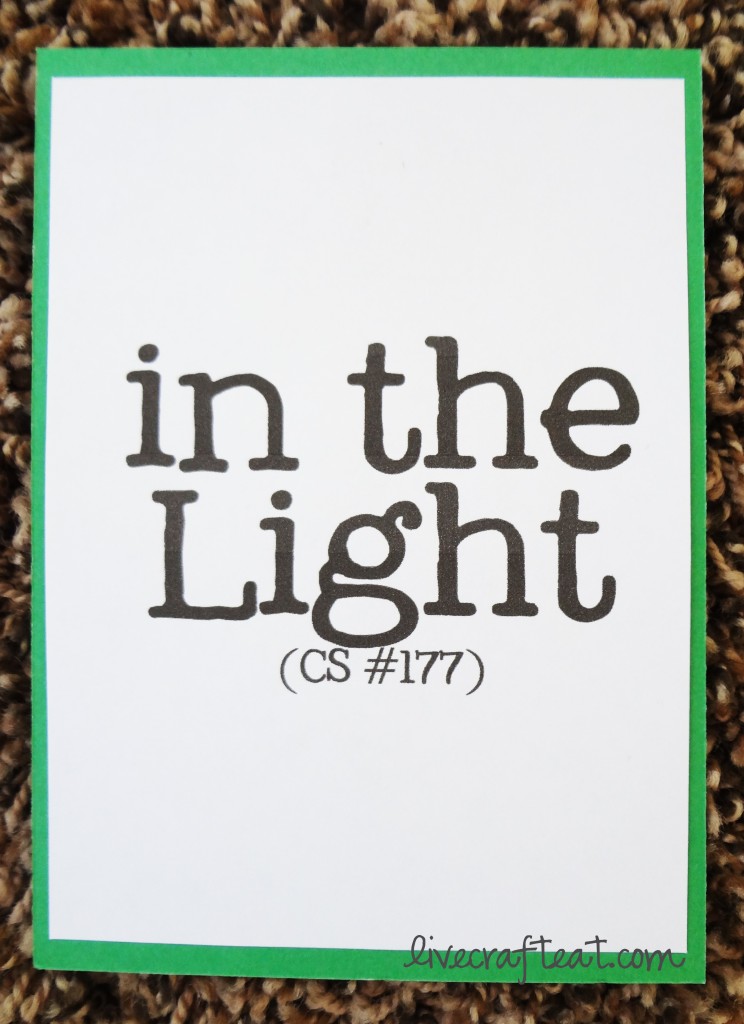 have fun! you'll enjoy it just as much as the kids will!