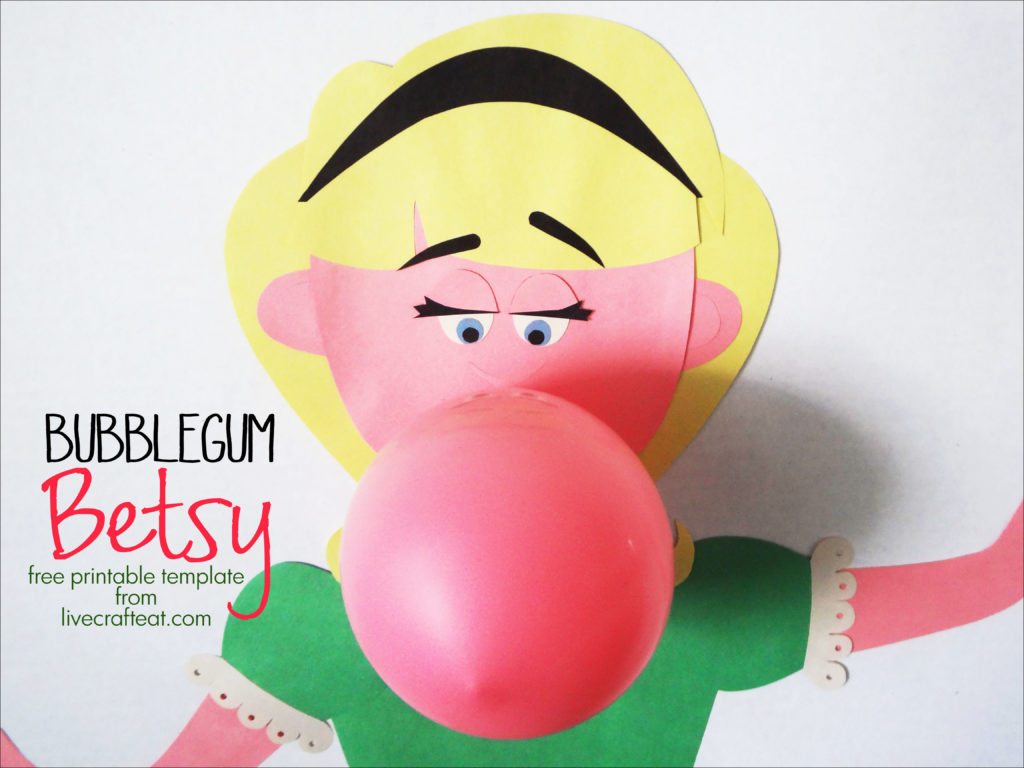 i know, i know – FINALLY bubblegum betsy has arrived! it's been a long time coming. but here she is! and she's just as good as bubblegum ben at getting your primary kids to sing their very best!
in case you've never heard of either betsy or ben, here's how they help your primary kids sing louder during music time:
ben and betsy love to chew gum! the only way to know how much they like your singing is by singing loudly and nicely enough that the bubblegum bubble gets bigger and bigger…the bigger the bubble, the more they like your singing! see if you can get the bubblegum bubble to pop!!
it has, in fact, popped a few times before in our primary, much to all the kids' delight. i can't tell you enough how amazing bubblegum ben and bubblegum betsy have been for our primary singing time. the children sing so loud, it's almost comical. and we all love it!
we had our primary presentation a few weeks ago and we had a bajillion people there (grandparents, and other family members came to watch, too). for every single song, the kids sang loud enough for the people in the very back of the cultural hall to hear – that's pretty loud! and i think practicing with ben and betsy helped a lot with that – they knew they had to sing THAT loud.
to put this poster together, you'll need to print out the free templates below:
free printable templates: page 1, page 2, page 3, page 4, page 5
then, check out my bubblegum ben post to get the details on how to put it all together and to get the balloon to fill with air.
try making both ben AND betsy – it's great for a boys vs. girls competition!