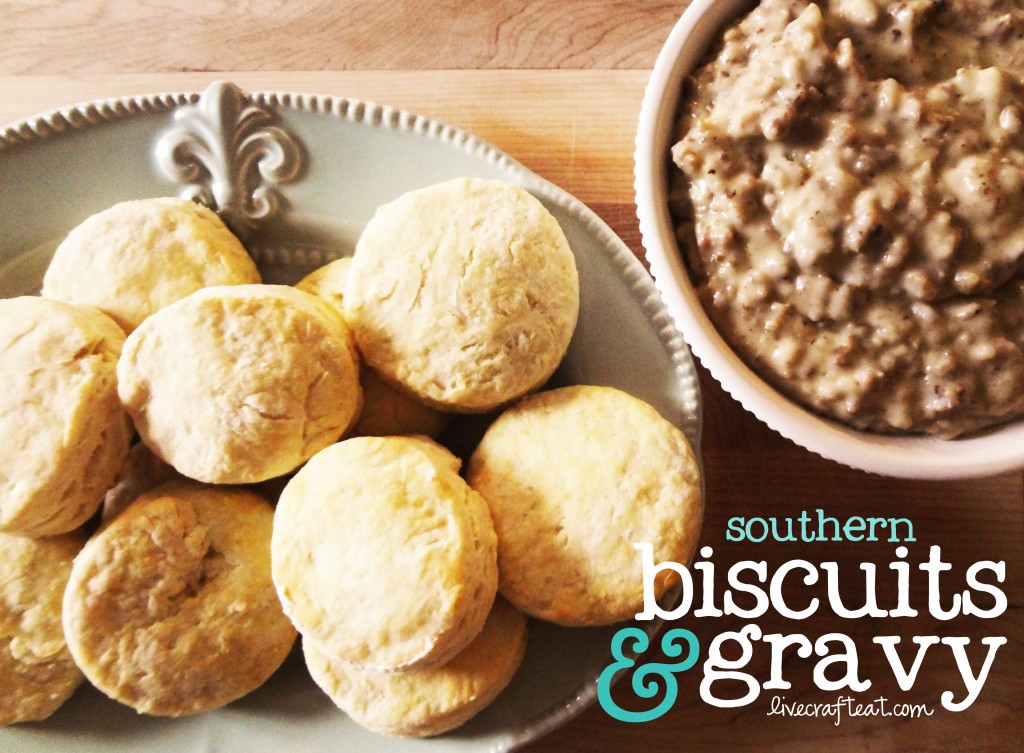 confession: i'm not southern. i'm not even close. so when my husband suggested we eat biscuits and gravy the other day, i had no idea what he was talking about. i had to google it. it turns out the gravy is made with sausage and a white sauce (flour, milk, salt, and pepper) and you serve it with biscuits. it's really super simple, and it actually tastes really good!
the basis of all the recipes and everything i read was this: start with ground pork sausage. add flour. add milk to desired consistency. add salt and pepper to taste.
really, can it get any easier than that?!
so i decided to try it out! while the following are the measurements i used, you can certainly add more flour if you want it thicker, more milk if you want it not-so-thick, etc. you can really make it your own.
1. the first thing you need to do is brown some pork sausage. i love this stuff.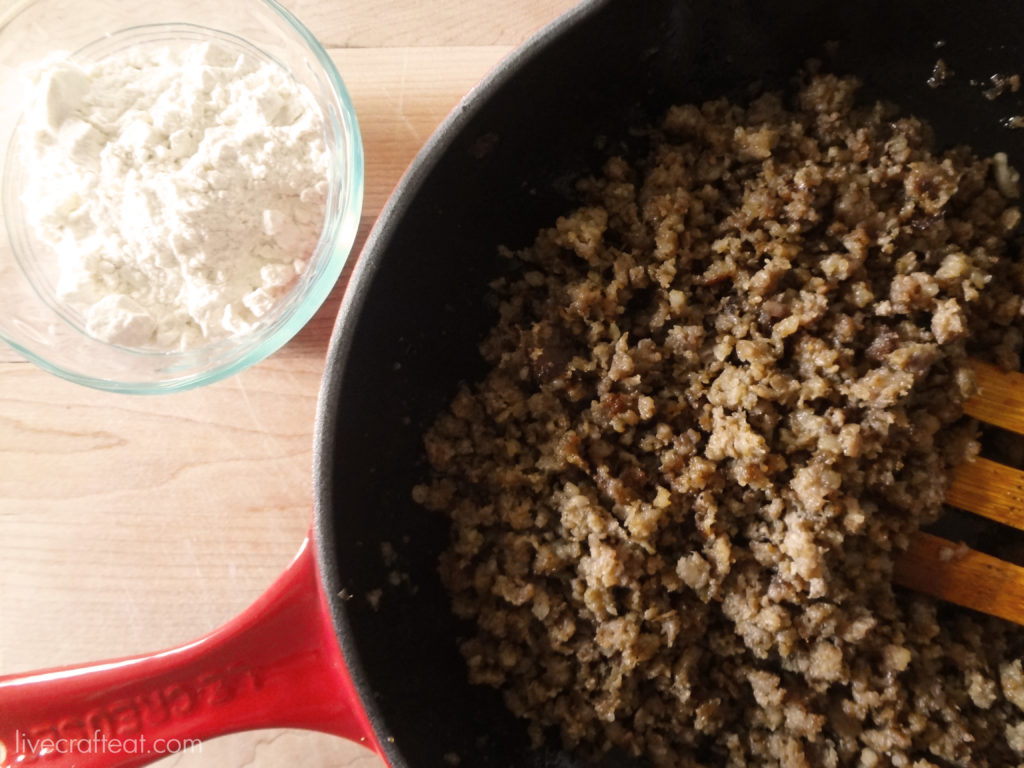 2. the next thing is to add some flour. i added 6-7 tablespoons of it. the grease from the sausage will kind of absorb it and turn the flour into a bit of a paste that will coat the sausage. the flour is what will make your gravy nice and thick.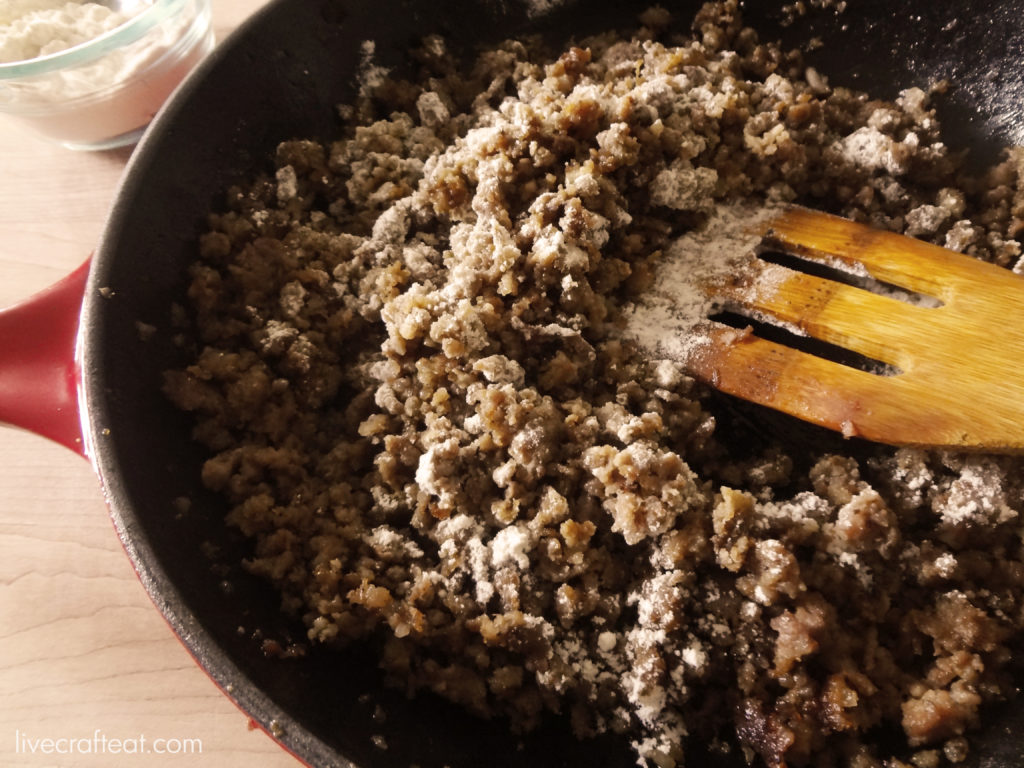 3. next, add some milk. i ended up using 2.5 cups of milk, but then we wanted the gravy to be a bit on the thicker side so we would almost have to scoop it onto our biscuits. add 3 cups or more of milk if you don't want it quite so thick. add your salt and pepper to taste and let this all simmer for 5-10 minutes to thicken up.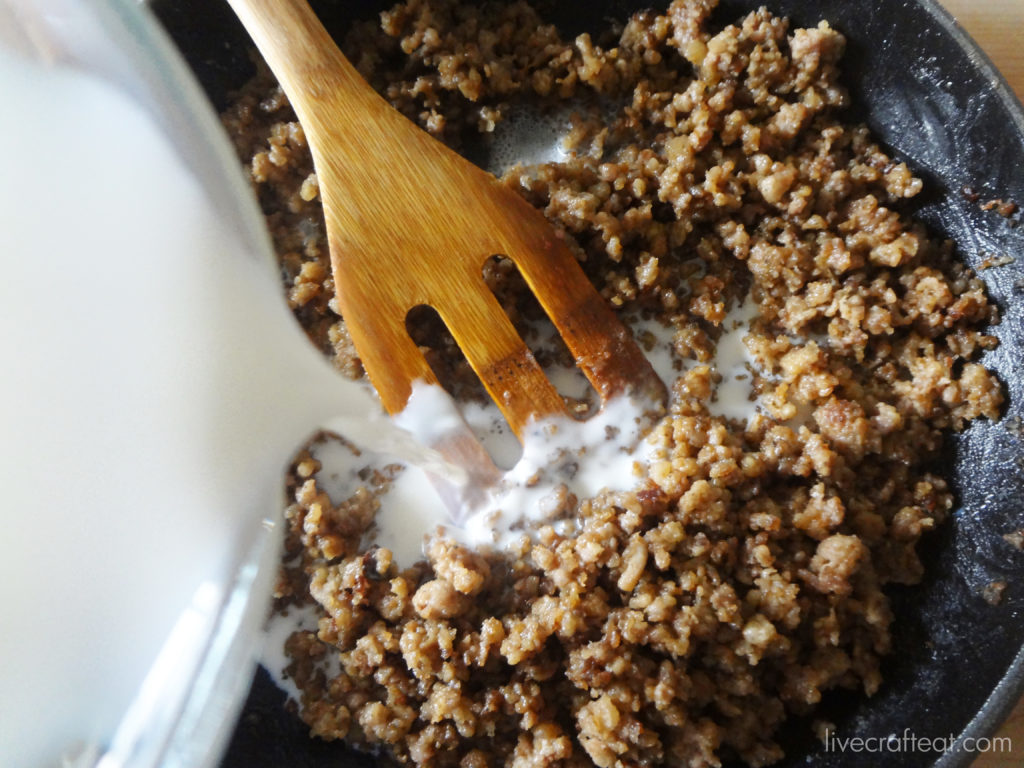 meanwhile, get making some biscuits! all you need is flour, baking powder, salt, vegetable shortening, and milk. as you can see, this whole meal is pretty simple, both with the ingredients used and the preparation.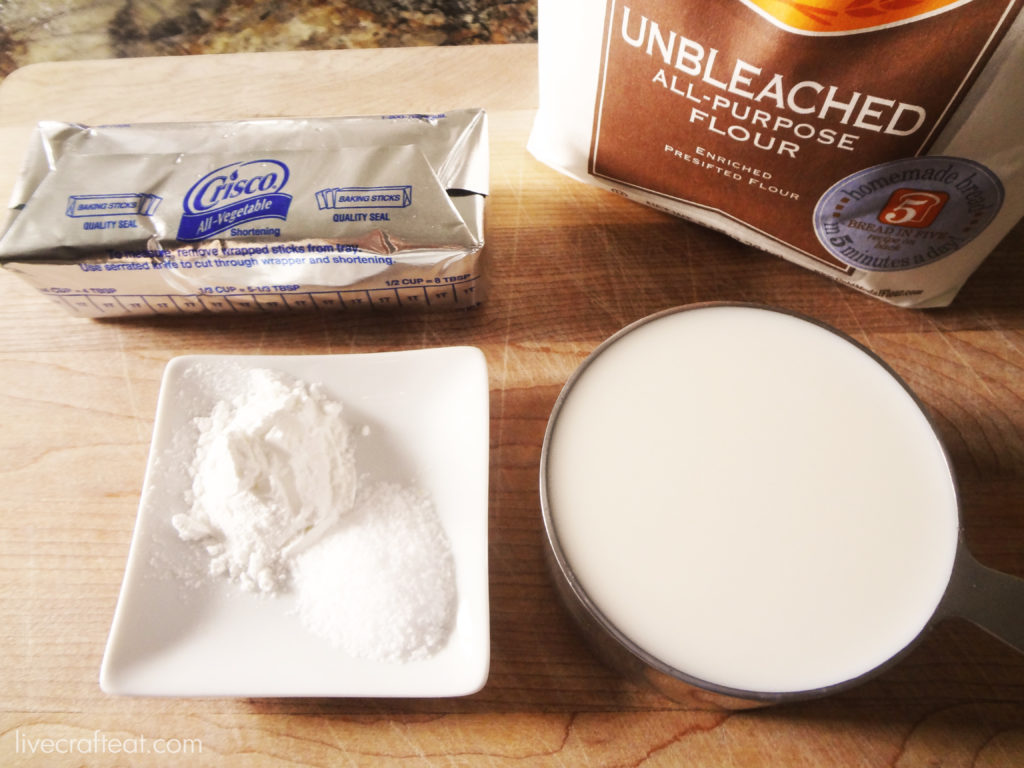 these biscuits have always been a go to for sunday dinners or weeknight stew.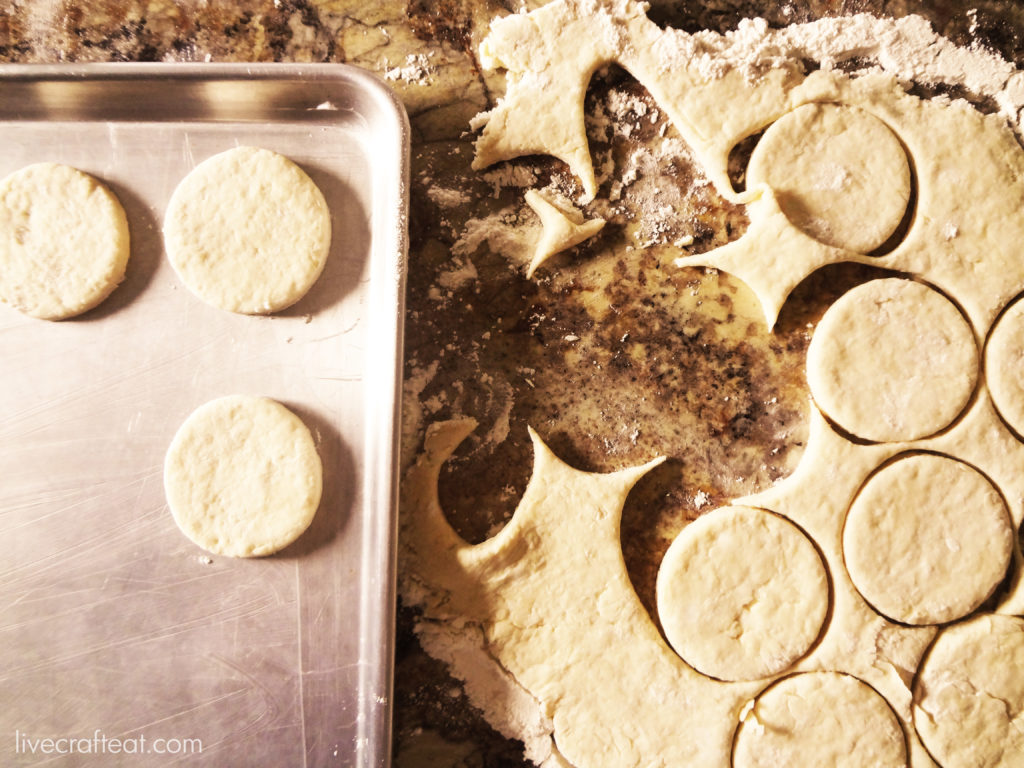 here's the recipe for it all – i hope you get a chance to try it! we ate it for dinner, but it would make a great breakfast dish with the sausage and all….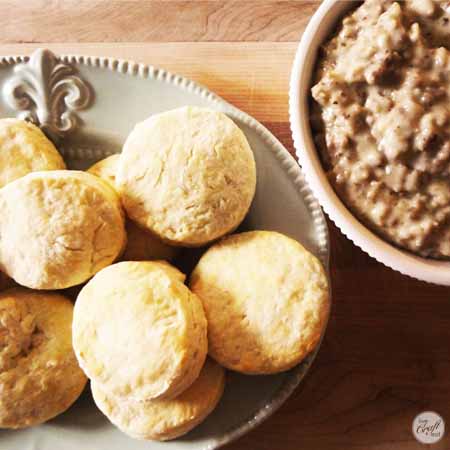 enjoy!
Print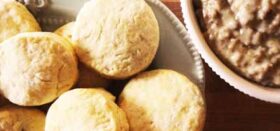 southern biscuits and gravy
---
for the gravy:

1

pound sausage

7

–

8

tablespoons all-purpose flour

2.5

–

3

cups milk
salt and pepper
for the biscuits:

2 cups

all-purpose flour

1 tablespoon

baking powder

1 teaspoon

salt

1/3 cup

vegetable shortening, cold

1 cup

milk
---
Instructions
gravy – in a large skillet, cook sausage until browned. do not drain. stir in flour and heat through. add milk until desired consistency is reached. add salt and pepper and let simmer 5-10 minutes, until thickened.
biscuits – in a large bowl, mix together the flour, baking powder and salt. cube vegetable shortening and add to the flour mixture. cut in the shortening using a pastry cutter or two butter knives. add milk and stir just until mixed. if dough is too dry, add a little more milk. roll dough on a floured surface to a 1/2″ thickness. using the top of a round glass or a biscuit cutter, cut and place biscuits on a lightly greased baking sheet (i just use a little extra shortening to grease the baking sheet). bake at 450 degrees F for 10 minutes or until golden brown. enjoy them piping hot! makes 12 biscuits.
Other Posts You May Like: