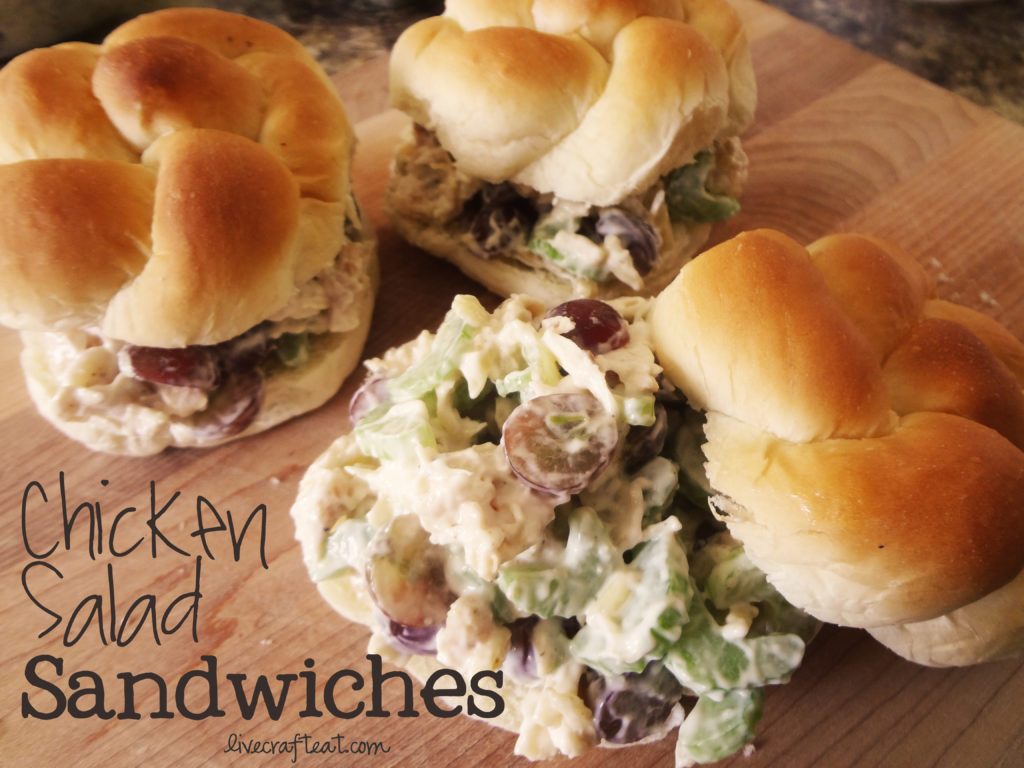 this is one of those recipes that you will want to keep forever. hand-write it on an index card and pass down to your children.
chicken salad is one of those classic recipes, and i'm sure there are about 100+ variations out there. but this one is by far our favorite. it's super simple and has a lot of flavor and crunch. it involves making a homemade dressing to hold it all together, but don't worry, it's super quick and so, so easy!
this is all you need to make the filling: shredded cooked chicken, red seedless grapes sliced in half, sliced celery, and slivered almonds. i just buy those linked ones via amazon prime a few days in advance. (aff links) easy, right?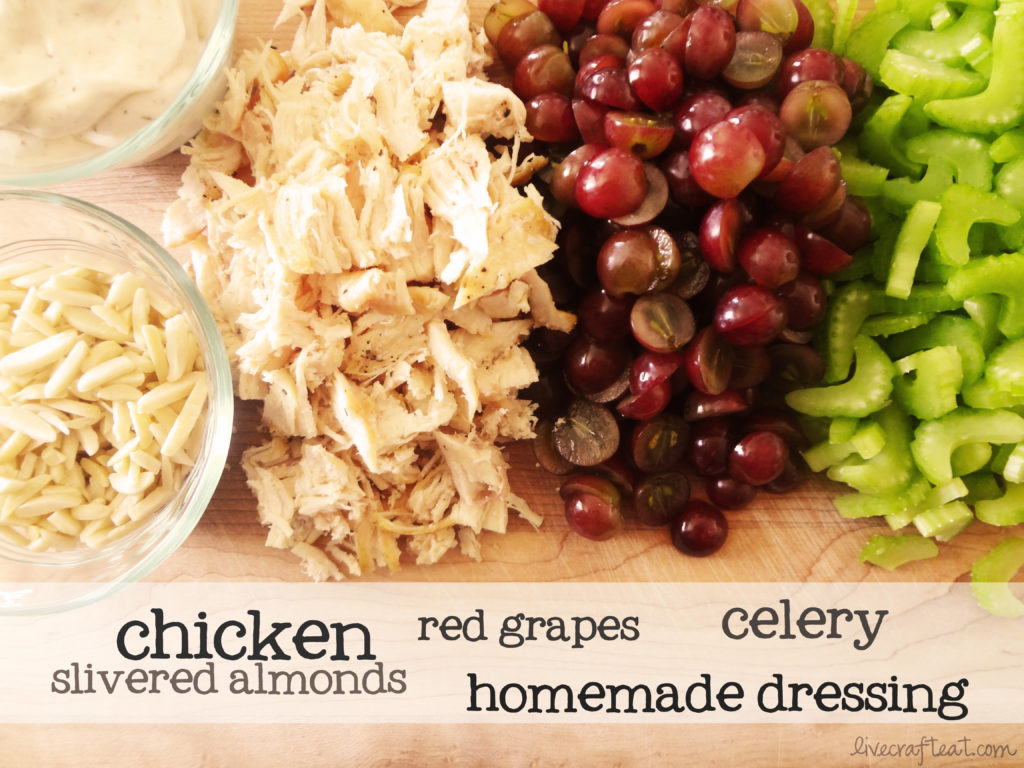 and for the dressing, you'll just need miracle whip, mayo, mrs. dash original seasoning, garlic powder, and salt. mix it all together. simple!
now just mix (here's some awesome mixing bowls [aff link]) the filling with the dressing and give it a stir – and you've got the makings of a fabulous lunch or dinner that everyone will love!
the last thing you'll need is something to hold it all in a sandwich – some nice bread, your favorite rolls, or my personal favorite – croissants!! if you have to pick just one, go with croissants. though, i have to tell you that since moving i have been unable to find a croissant that i like – the ones i got in canada came frozen in a box, defrosted for a few hours on my countertop and then baked in my own oven. they were the best croissants ever!!! oh, how i miss them. but in a pinch, you could go to your local bakery and maybe they'd have these little cuties: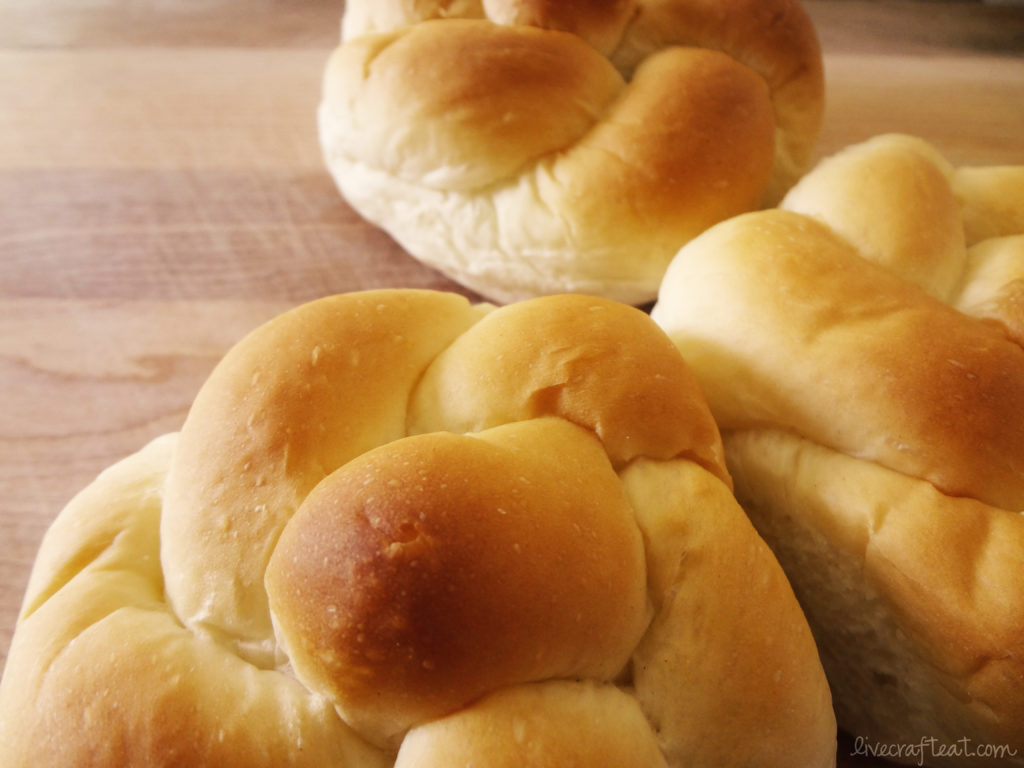 cut your bread/roll/croissant in half,  pile on some of this chicken salad, and voila! dinner (or lunch) is served. and your family will thank you. and you will be so happy that you made this fabulously easy and delicious recipe.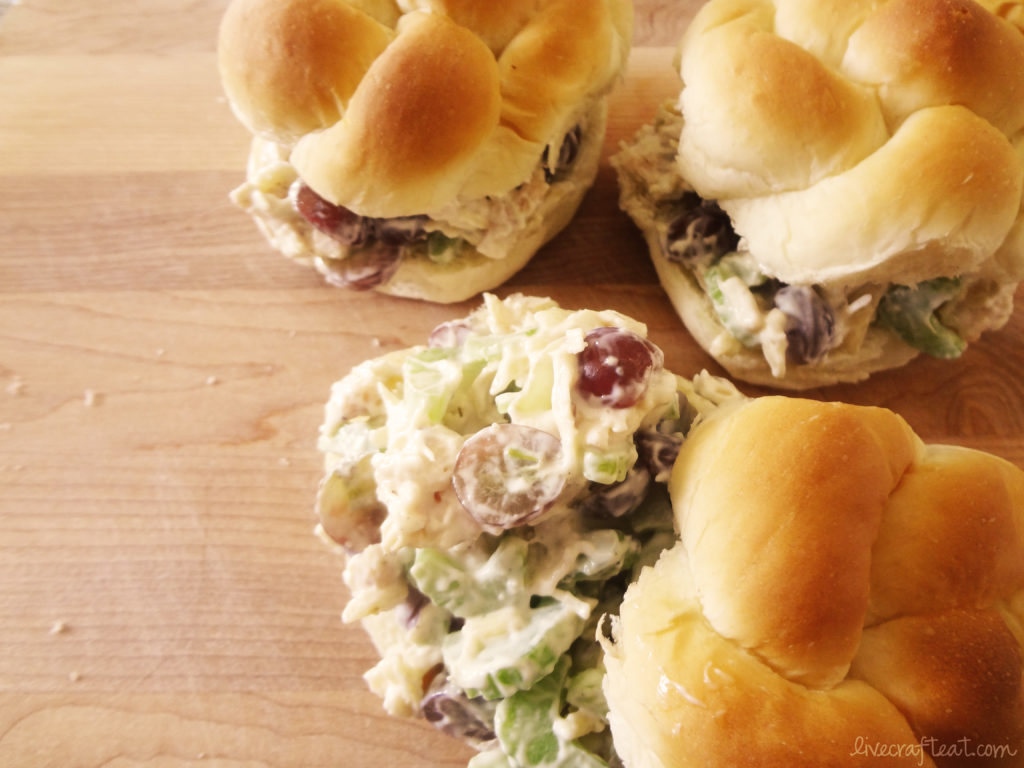 delicious and scrumptious and almost bite sized liks this picture…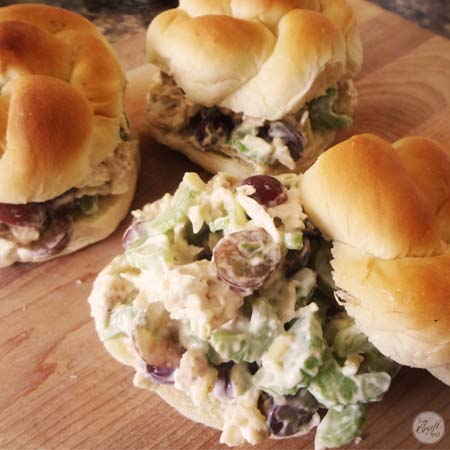 Print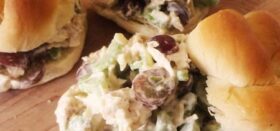 chicken salad sandwiches
---
2 cups

cooked chicken, shredded

1 1/2 cups

red grapes, halved

2 cups

chopped celery

1/2 cup

slivered almonds

1/2 cup

miracle whip

2/3 cup

mayo

1/2 teaspoon

Mrs. Dash Original Seasoning

1/8 teaspoon

garlic powder

1/2 teaspoon

salt
---
Instructions
to make the filling, mix together in a large bowl the chicken, grapes, celery, and almonds.
to make the dressing, whisk together in a small bowl the miracle whip, mayo, seasoning, garlic powder, and salt.
add dressing to the filling and stir to combine.
*if possible, refrigerate for 1-2 hours before serving, adding the almonds just before serving.
serve on top of your favorite bread, roll, or croissant. enjoy!