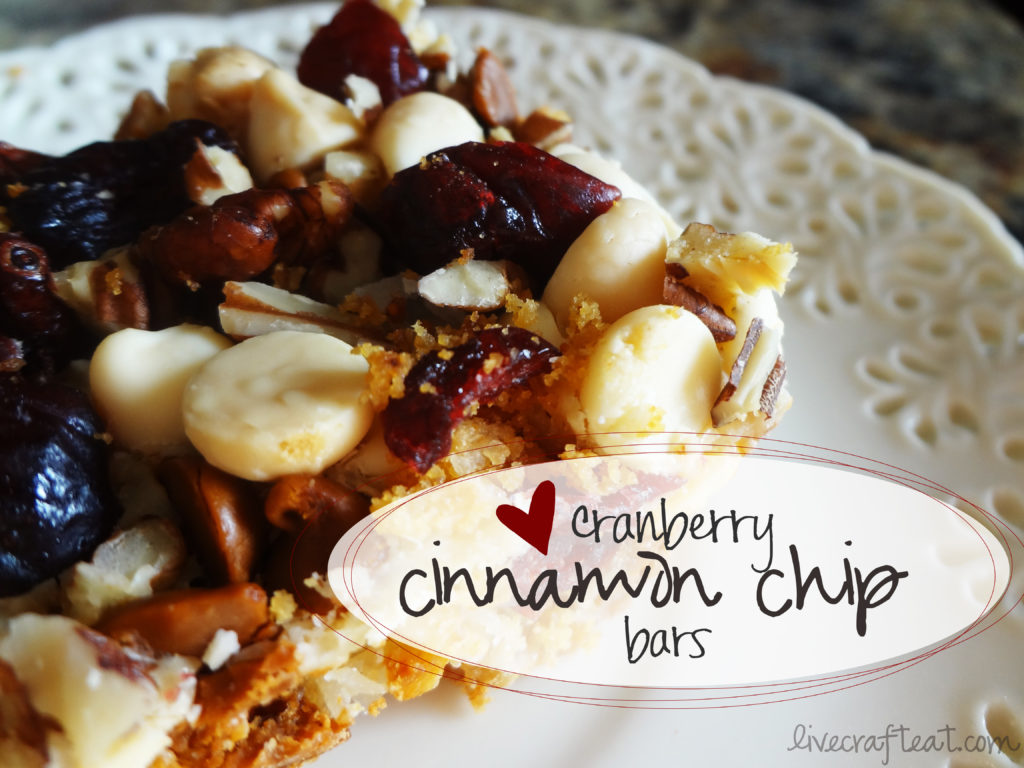 our giveaway for the Savoring the Seasons with Our Best Bites cookbook is still going on, but time is running out, so click here for your chance to enter to win your very own copy!!
like i've mentioned before, i've been trying out a bunch of their recipes since receiving a copy of their book as a gift this past christmas and i have been SO HAPPY with how the recipes have been turning out! these cranberry cinnamon chip bars are certainly no exception!
these were probably about the easiest thing ever to make! it was just a matter of layering the ingredients and then baking it. and when those ingredients are awesome, it makes for a tasty & perfect go-to dessert, snack, or breakfast (yes, i did eat them for breakfast this morning…there are nuts and dried cranberries, so it counts as a breakfast food, right?! right.) and are also great for when guests are coming over.
some of my favorite things in these bars are the coconut, white chocolate chips, cinnamon chips and the crunch of the pecans. i had never heard of cinnamon chocolate chips before and was curious what they were like and how they would taste in this recipe. amazing! both on their own and in this recipe they give just the right amount of cinnamon taste but still have that chocolate appeal.
not only do they taste fabulous, but they look great and will make your house smell amazing! they are just the ticket for these cold, snowy, wintry months.
click here for their recipe.
Other Posts You May Like: