if there's one thing i love about summer it's all the varieties of fruit that are in season and that are so readily available in the markets and grocery stores. i just can't get enough! they are all so, so yummy.
the other day while we were out at the store and walking through the produce aisle my youngest made a game of trying to find things in all the colors of the rainbow. (the kiwi fruit was a little bit tricky – he doesn't remember eating it when he was younger and i had to convince him that it is actually green inside!)
so to take advantage of his sudden interest in eating all these fruit, we decided to bring some of them home and make a super delicious dip to go along with them. it's got some cream cheese (which i love), and some marshmallow fluff (which they love), and then some orange zest and ginger to freshen and liven it up and give everything a little taste of the tropics…as opposed to the actual desert we live in 🙂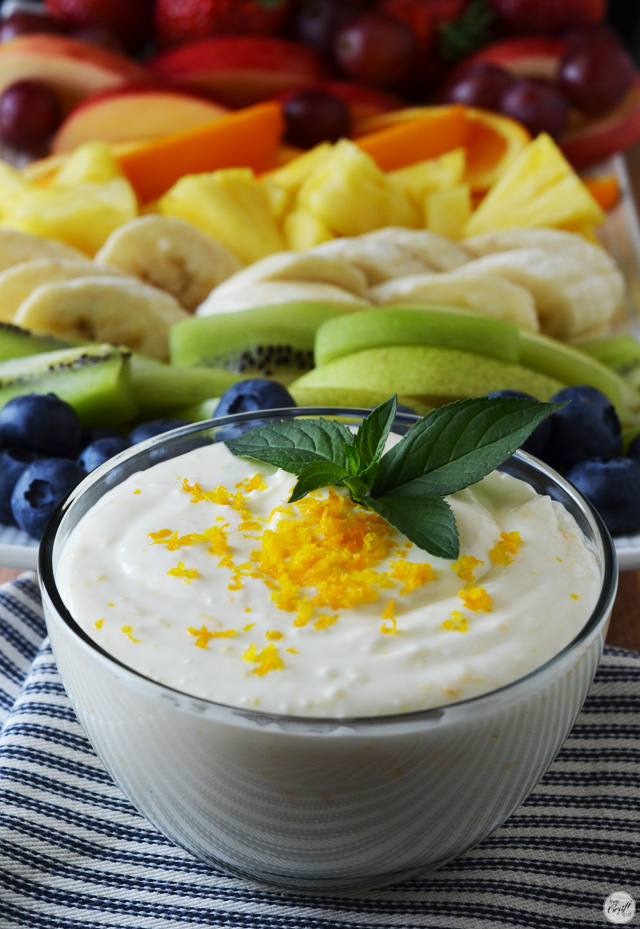 this fruit dip is really (really!) easy to put together. all you need is cream cheese (softened), marshmallow fluff, and sour cream for consistency. to freshen it up, add ground ginger and grated orange peel. that's it!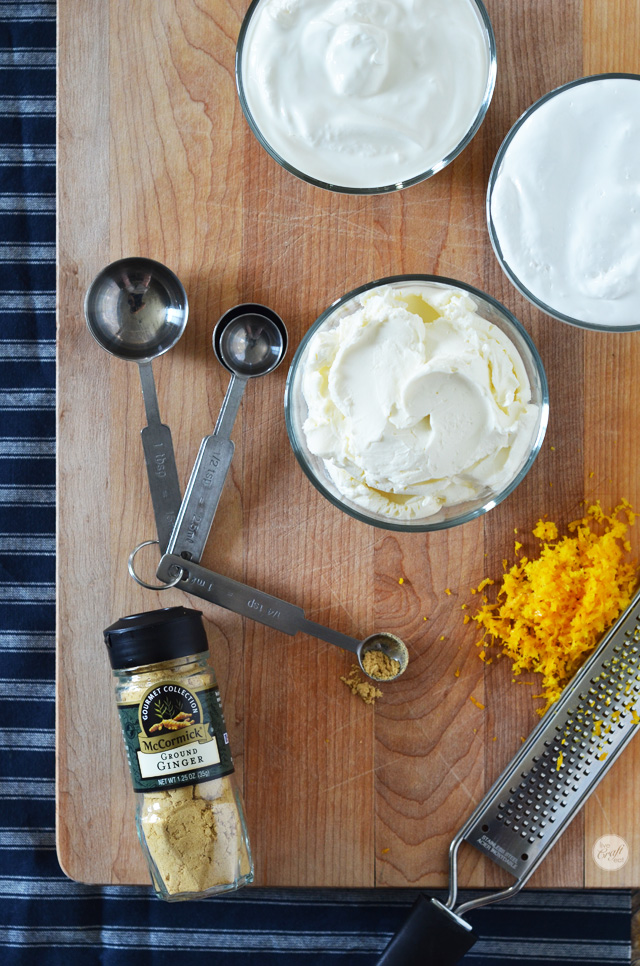 first, mix the softened cream cheese and the marshmallow fluff together, and resist the urge to eat the whole bowl right then. add the orange zest and ginger and stir to combine. it will be really thick, so add sour cream until you get the consistency that you want.
can't be easier than that, right?!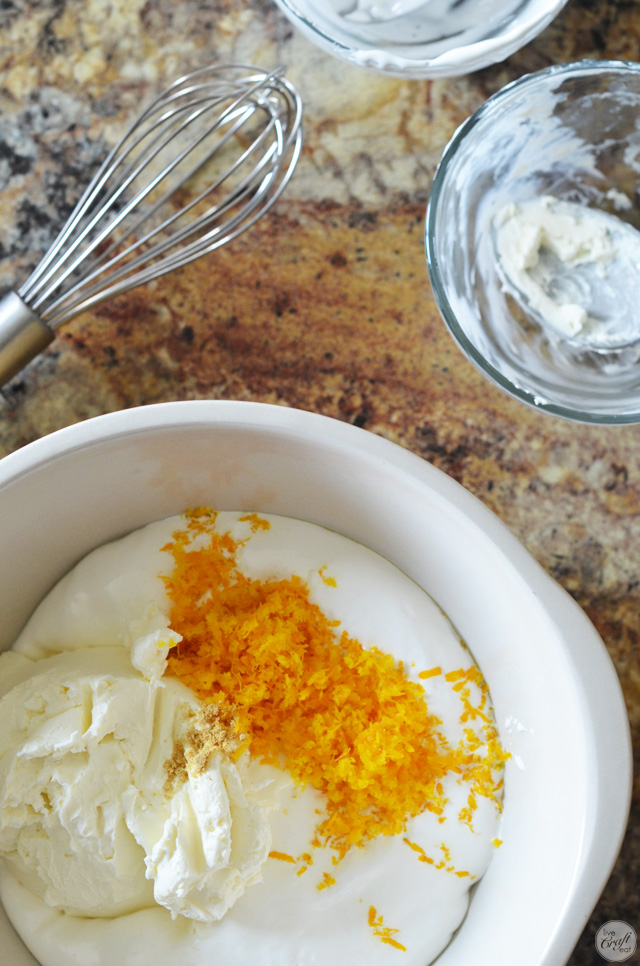 next, have your child come over and tell them that you have some yummy dip for them to try. they may or may not look at you as if to say, "i don't dip into anything but ketchup," but promise them that they'll like it anyway.
by the way, this cream cheese dip is totally kid-approved at my house now 🙂 once i got them started they couldn't stop eating it!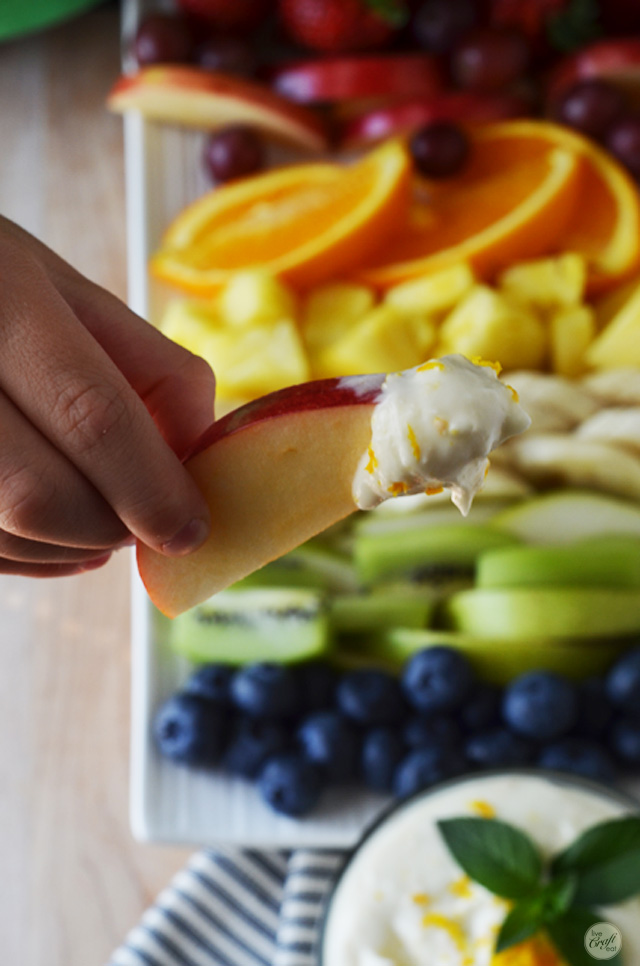 this dip is a definite family favorite and who knows, we may be able to get my kids (and husband) to explore a few more exotic fruits in the future if the know they'll get to dip them into this amazing stuff.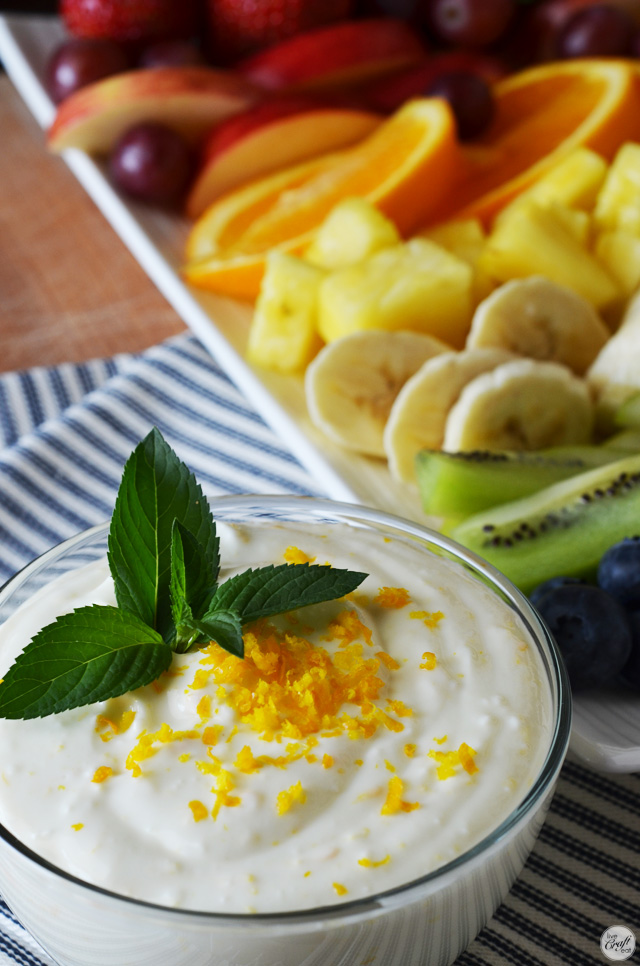 if you want to change your life forever and try this amazing fruit dip, try out the recipe below. i think you'll be super happy you did!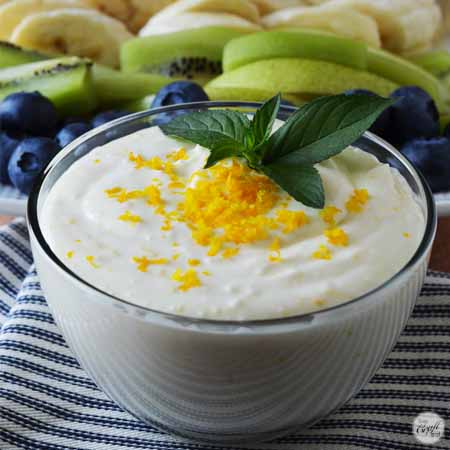 *side note* my absolute favorite fruit to eat with this dip :: pineapple. it's heavenly.
Print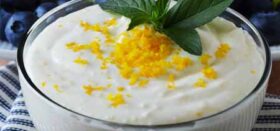 cream cheese fruit dip :: with orange zest and ginger
---
Author:

Total Time:

5 mins
1

jar (7oz) marshmallow cream

1

package (8oz) cream cheese, softened

1/4

–

1/2

cup sour cream

2 tablespoons

grated orange zest

1/4 teaspoon

ground ginger
---
Instructions
in a medium bowl, mix all of the ingredients together, adding the sour cream to obtain the desired consistency (you may not need to use all of it). cover and refrigerate for at least 1/2 an hour. serve with fresh fruit.
Other Posts You May Like: