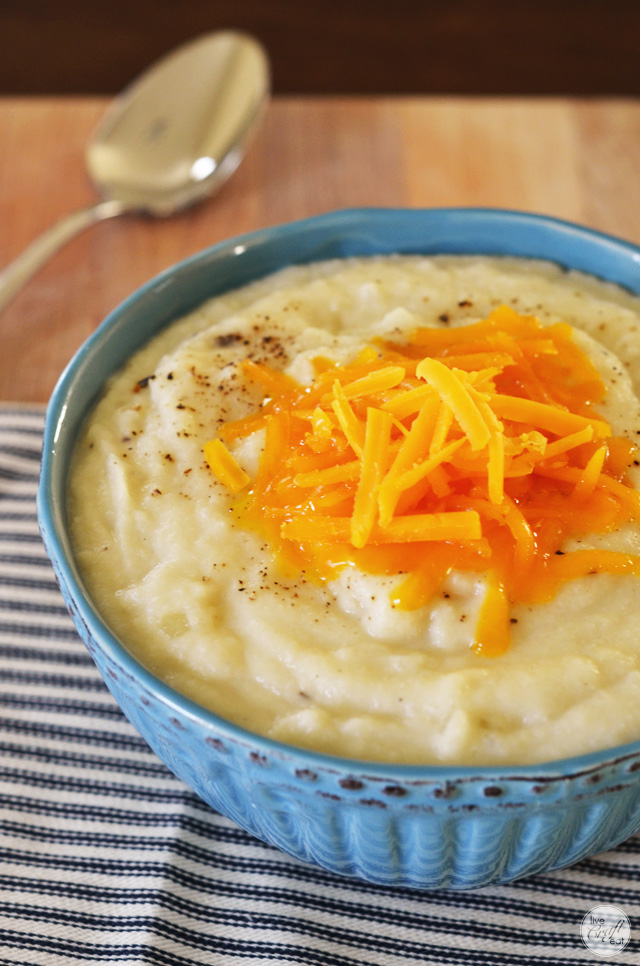 i've been a little bit obsessed with soups lately. maybe it's because it's so cold outside and they warm you right up, or maybe it's because they're just so dang good. or maybe it's because they're generally inexpensive to make and after the holidays over-spending, well, it's nice to cut back a little bit. but for whatever reason, i'm loving soups right now.
my mom used to make this creamy cauliflower soup and whenever she did, i always went back for seconds. i love it!
the nice thing about it is that it's super simple and uses really basic ingredients like cauliflower (obviously), chicken stock, milk, flour, onion, butter, salt and pepper, and grated cheese to top it all off. but don't be fooled – just because there's nothing "fancy" in this soup doesn't mean it's not super flavorful!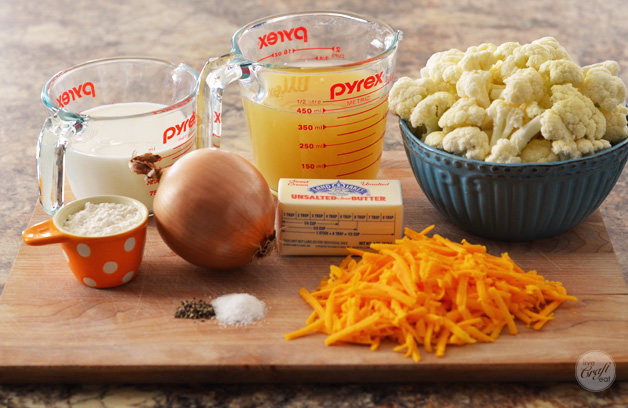 my favorite way to eat it is to top it off with a little extra pepper and grated cheese. i love to submerge the cheese into the soup for a minute so that every spoonful has a bit of melted deliciousness…yum!
here's the recipe!
creamy cauliflower soup
1 head cauliflower, cut into florets
2 cups chicken broth
1/4 cup butter
1/4 cup onion, chopped
1/4 cup flour
1/2 teaspoon salt
1/8 teaspoon pepper
2 cups milk
cheese, grated (for serving)
cook the cauliflower florets in chicken broth until tender. place broth and cauliflower in blender and blend until smooth. (you may need to do this in 2 batches.)
meanwhile, sautee onion in butter. add the flour, salt, and pepper and stir to combine. add the milk and cook over low heat until mixture is thickened.
add the pureed cauliflower to the onion and butter mixture. stir together until combined.
that's it!
if the soup is a little too thick, add a little more milk until you get the consistency you're going for. top with an extra pinch of pepper and grated cheese. enjoy!
Other Posts You May Like: