hey all! it's time for the february calendar! i can NOT believe it is february already…wasn't christmas just last week? and now it's valentine's day?
man, the days go by fast.
so go ahead and print off this calendar, draw a heart around the 14th (or not), and fill up the month with awesome things – you know it's going to go by quick!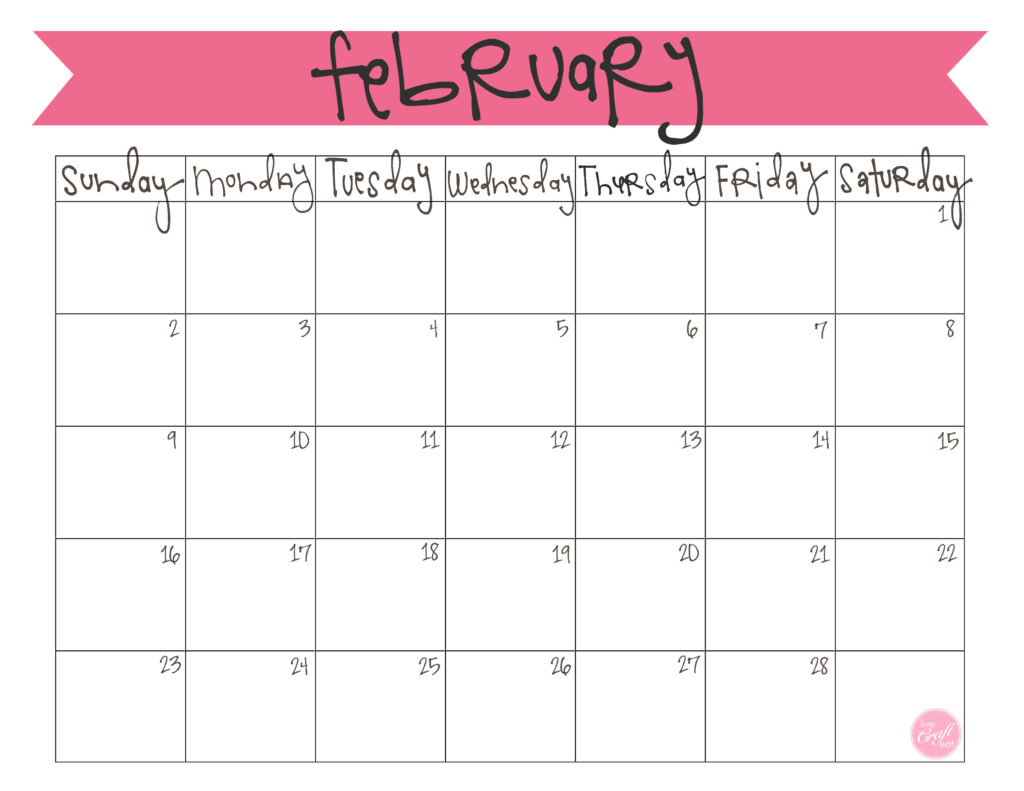 to download your free february calendar just click the link below:
and if you're on pinterest, it would be great if you could repin it to help share the love! (get it…valentine's day…love…anyway….)
one other quick note – all of my previous and future calendars will be found over here on my calendar page.
have a great february!