i never used to like dark chocolate. my dad always has and he would sometimes give me some of his to try but most of the time i knew i wouldn't like it and was all "no thank you!"
they say your taste buds change as you get older and that must really be true because i actually looove dark chocolate now! the darker the better. and since one of my favorite flavor combos is chocolate + mint, i decided to make this super easy yet super delicious dark chocolate candy cane bark. mmm, it just looks so good!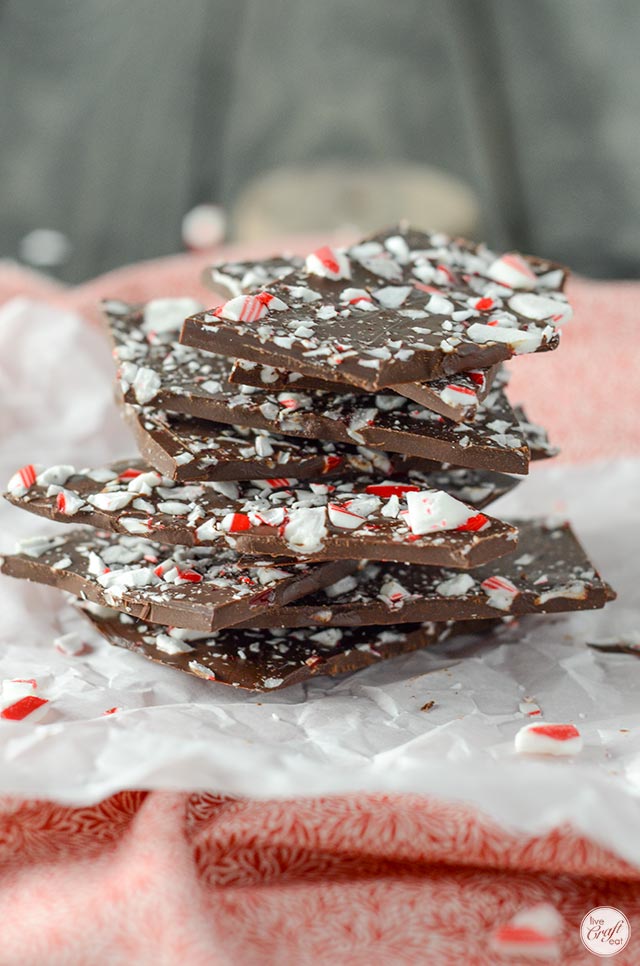 i'd share the recipe with you, but i don't think it's even really a recipe. i'll just show you how i make it.
all you need is dark chocolate, of course, and candy canes. i like the lindt dark chocolate bars (aff link), they're my favorite brand. for this bark i used the 70% cocoa, but for eating i like the 85%. i used about 2 bars of chocolate to make the bark, and i used a 1/4 sheet pan (aff link) to spread it out on – it's the perfect size to fit in the fridge to let chocolate cool and set. for the candy canes, you just need a few crushed up – either pulsed in a food processor or with a plastic ziploc bag and a wooden spoon or rolling pin. Also, while candy canes are pretty inexpensive as they are, you can get them even cheaper if you buy them the day after christmas for something like 50% off. they last a couple years, so i always buy a bunch and stash them away in my pantry for the following year. just a friendly tip!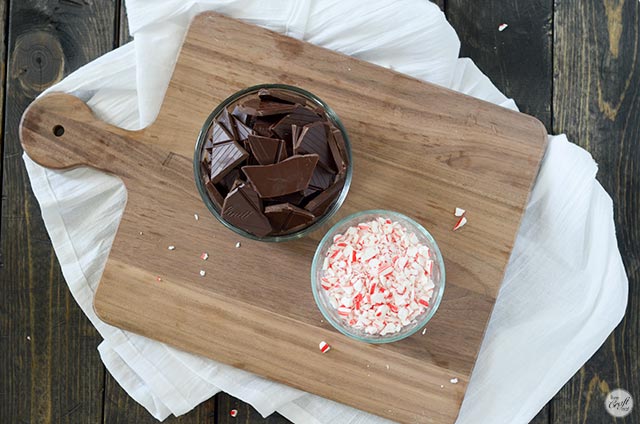 grab a microwave-safe glass bowl (aff link) and melt the chocolate in it in 30-second intervals, stirring between each one. you want to get it to the point to where it is almost totally melted. if you have a few lumps of chocolate left, that's perfect. just keep stirring to allow the rest of the warm chocolate in the bowl to melt the little lumps until you have a really smooth consistency.
pour the melted chocolate on a parchment-lined (aff link) baking sheet and spread it into an even layer using an offset spatula (aff link).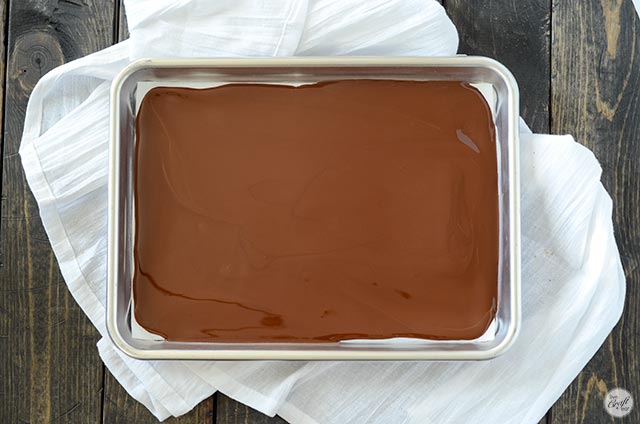 before the chocolate cools or sets, you want to hurry and get the candy cane pieces sprinkled all over it. if you wait too long they won't stick to the chocolate at all.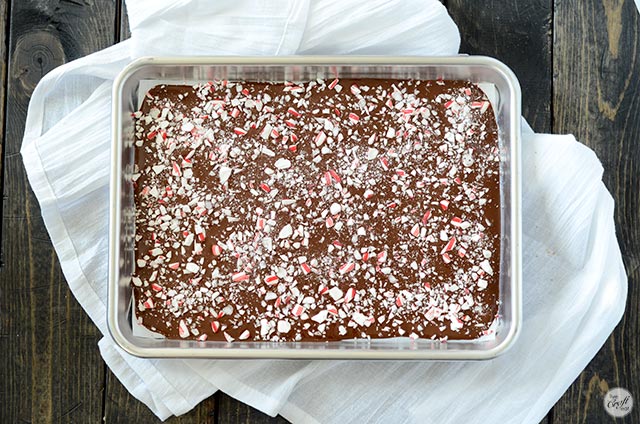 now you can put it in the fridge and let the chocolate cool and harden. it only takes 10-20 minutes for the chocolate to harden to the point where you can break it apart. you just need to take the big chocolate rectangle out using the corners of the parchment paper, peel the parchment paper off the bottom of the bark, place the bark on a cutting board and either cut with a knife, or break if off into large pieces with your hands.
if you have a love for all things dark chocolate like i do, then this chocolate candy cane bark is right up your alley! and with it being so easy to make, i think i just might ask my kids to make me some for my christmas present this year 😉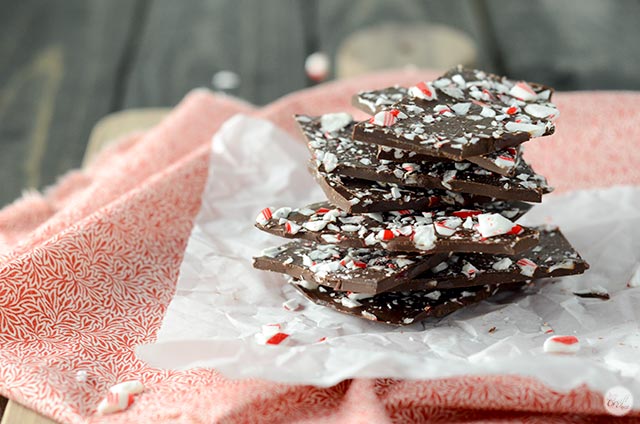 happy chocolate days!