i really have a weakness for one thing…nutella. i think it all started with the ferrero rochers my parents used to get around the holidays when i was little. i looooved those things. i would savor them and eat them layer by layer (does anyone else do this?!). and my favorite part of the whole thing was the nutella layer – the smooth, creamy chocolate. i also love hazelnuts. and chocolate. it's why my favorite ice cream happens to be homemade nutella ice cream.
so it's no wonder when i decided to make a whole bunch of bark to give to neighbors last year at christmas that this chocolate nutella version was one of my favorites.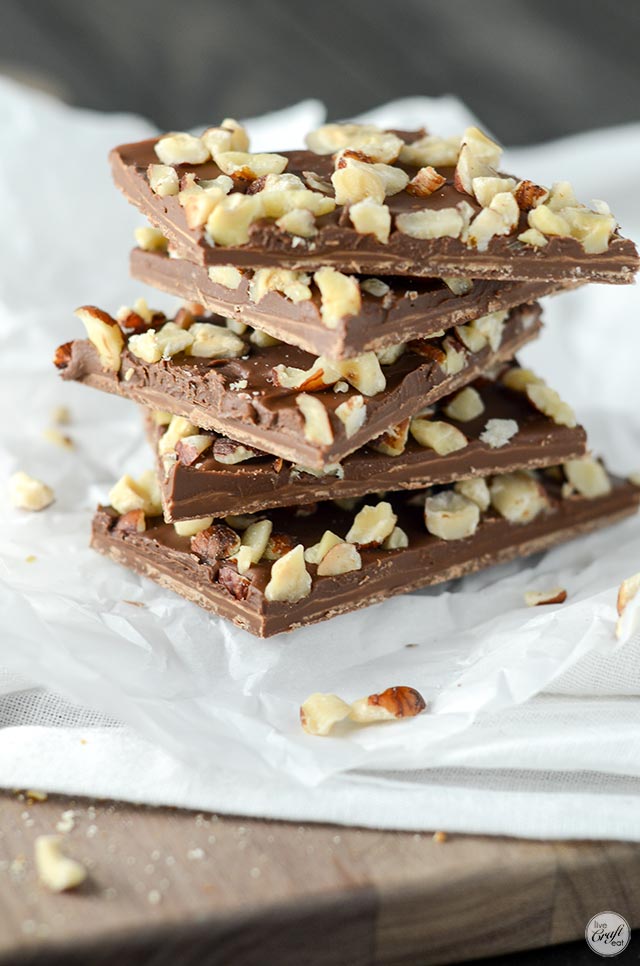 chocolate bark is really easy to make. you don't need to get too complicated with it. for this one, you will need milk chocolate bars (i like these lindt bars [aff link]). the better the chocolate, the better the bark. the amount of chocolate – and other ingredients – you need depends on how much bark you want to make. i ended up using about 2 bars of chocolate. you'll also need nutella hazelnut spread (aff link), and chopped hazelnuts. you might also want a small baking sheet like this 1/4 size baking sheet (aff link) that i used, and you will need some parchment paper (aff link).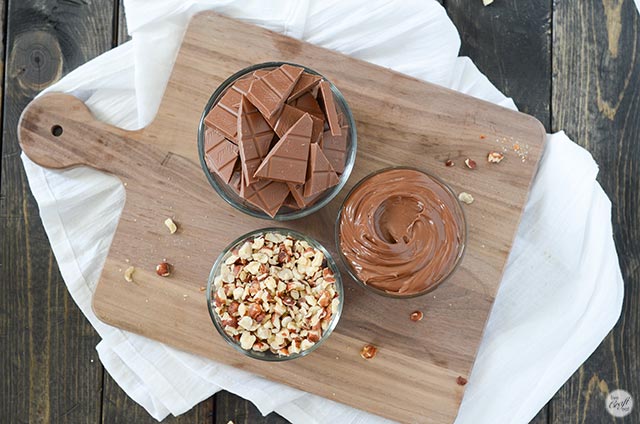 start by melting the milk chocolate in a microwave-safe bowl (aff link) in 30-second increments until it is just melted. if at any point you take it out of the microwave and there are little bits of unmelted chocolate left that's exactly what you want. just keep stirring to let the warm melted chocolate melt the rest of it until it is completely smooth.
line the baking sheet with parchment paper and pour the melted chocolate on top, spreading it into an even layer.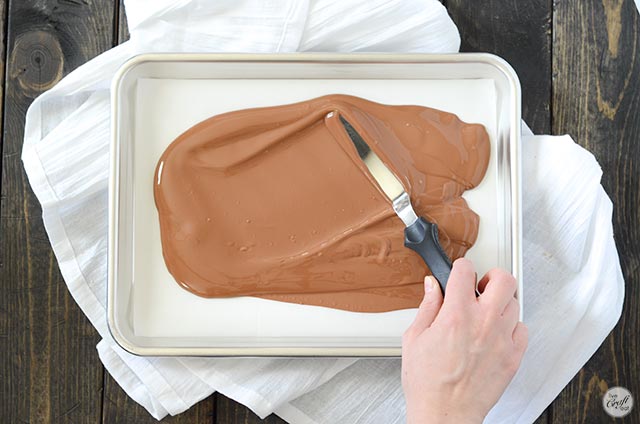 now you'll need to let the milk chocolate set. i like to set it in my fridge for about 10-15 minutes (hence why i use the 1/4 size baking sheet…it is easy to fit in my fridge!). you'll be able to tell when it's cooled enough because it will lose the sheen of the liquid, melted chocolate and will have a matte look.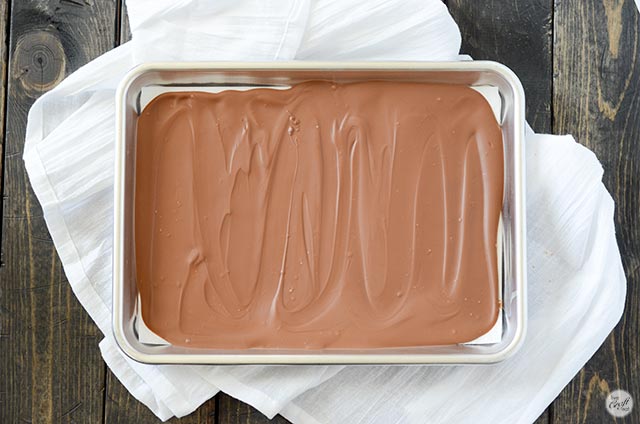 now it's time to add the nutella layer – the best part! i used about half a cup, but again, it depends on how much you're making and how thick or thin of a layer you want. spread it all over the chocolate layer.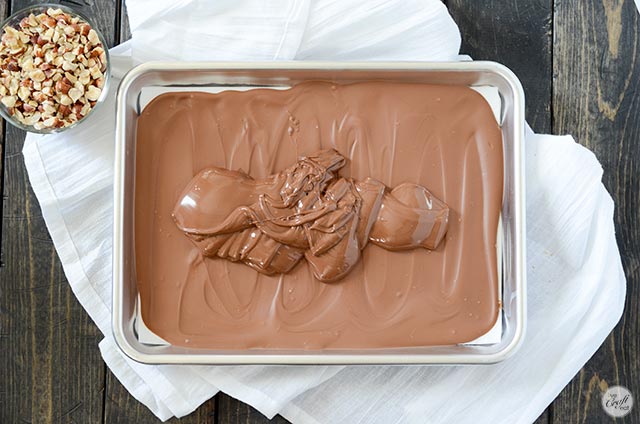 next, add the chopped hazelnuts. you can chop these as finely as you want, but i kept them pretty chunky this time around.
you can put it back in the fridge to harden somewhat, but just know that the nutella will never become completely solid. it will set slightly but won't break/snap like chocolate does when it's cold.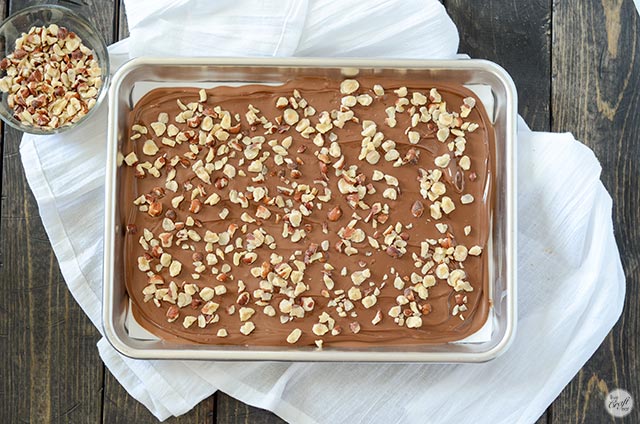 take the whole thing out of the baking sheet by lifting up the parchment paper and peeling it off the bottom of the bark.
place the bark on a cutting board and cut it into pieces. take a bite to make sure it's good enough to share! crunchy hazelnuts, creamy nutella, and the sweet snap of the hard chocolate. i'm pretty sure hazelnuts and chocolate were literally a match made in heaven.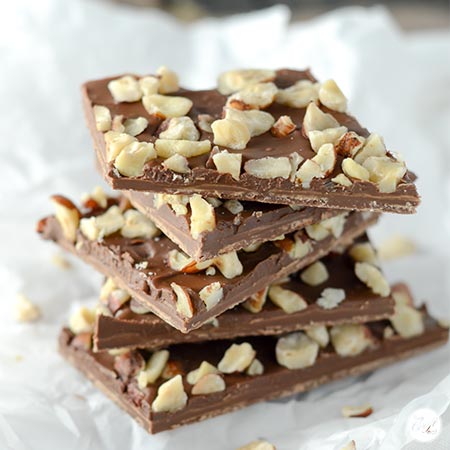 enjoy your chocolate nutella hazelnut bark! i'll enjoy some too 😉