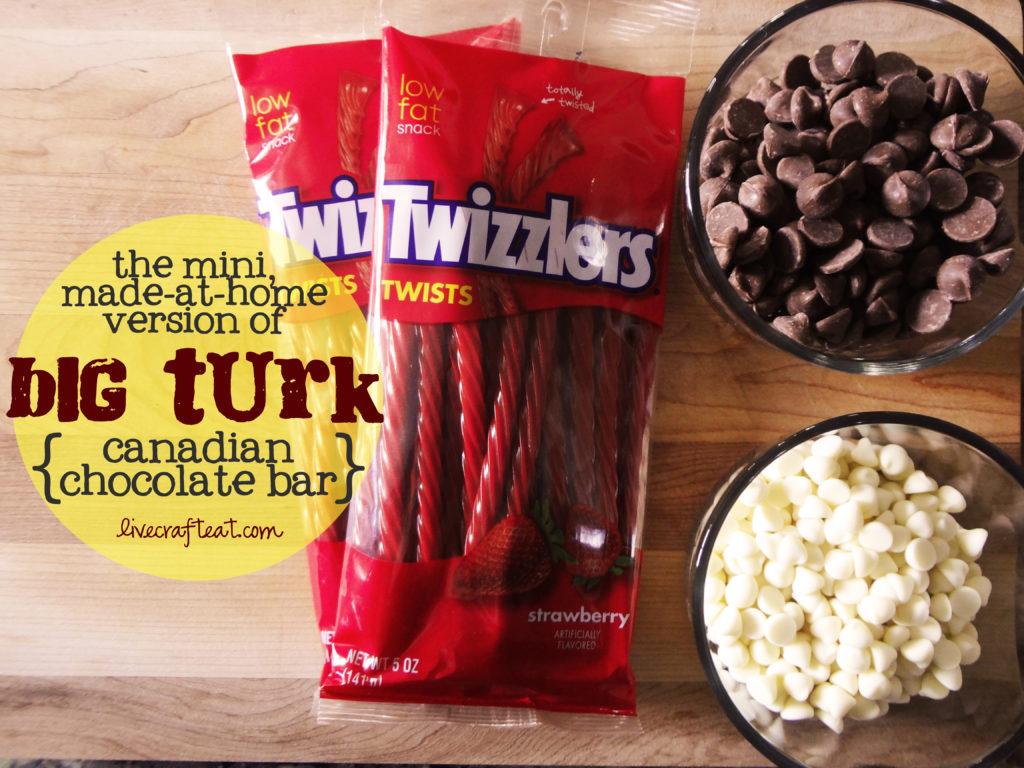 some of my readers may know that i am canadian – born and raised. i only just moved to the united states 1 year ago. and that whole time, one of the things i've been missing from my home country is this:

that's right. it's a big turk chocolate bar. i'd always heard that they were only sold in canada (made by nestle canada). and since i haven't seen them anywhere in the u.s. so far, i guess that must be true. my mom brought me a bunch of them the last time she came to visit, but they have long since been devoured.
big turks are basically turkish delight (a la narnia: the lion, the witch & the wardrobe), covered in milk chocolate. so simple, right?! dip some turkish delight in chocolate, and voila! it's a big turk. the only problem is that i have not seen any turkish delight for sale here, and even if i did, i know from experience that it is not always the cheapest thing to buy.
so when i saw licorice at the store the other day, i remembered that my mom would make chocolate-covered licorice at christmas time and it would taste a lot like eating a big turk! so if i can't have the real thing, this is the best substitute! so if you're canadian, like me, and missing this great stuff, or if you're american or living in another country and want an idea of what this tastes like, try this out!
and like i said, it's really not complicated – it's dipping licorice in chocolate…but you'd be surprised at just how good that can taste!
buy some soft (meaning fresh or not stale licorice). if they're too long, feel free to cut them in half. then set up your work station: licorice, chocolate, parchment paper.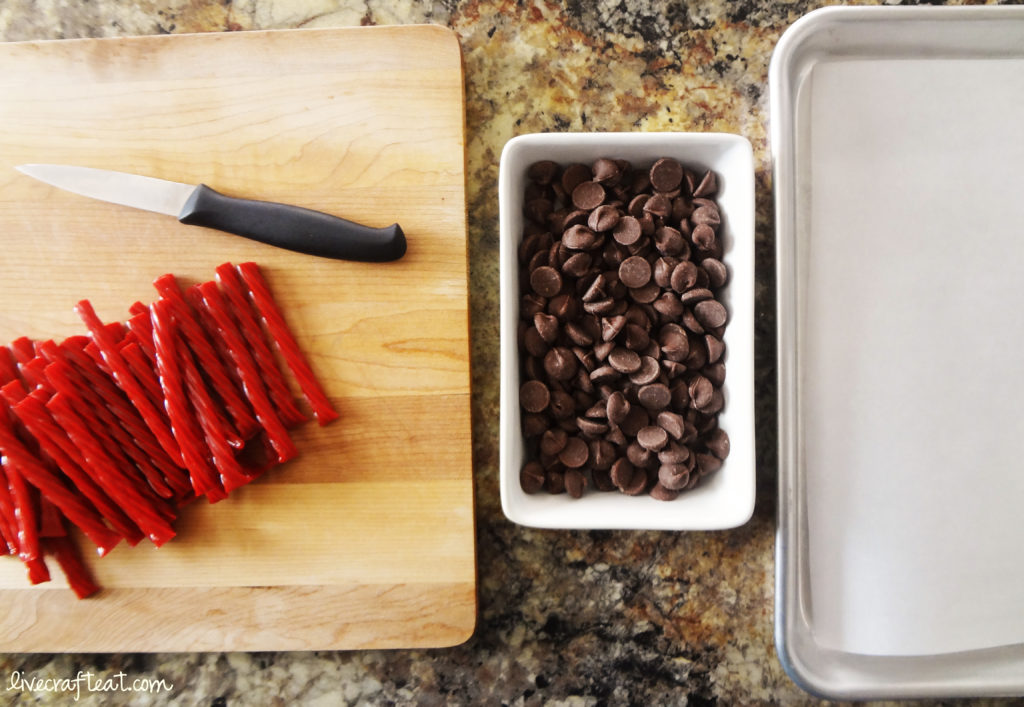 melt some milk chocolate chips on a shallow plate, or a tall glass, and start dipping!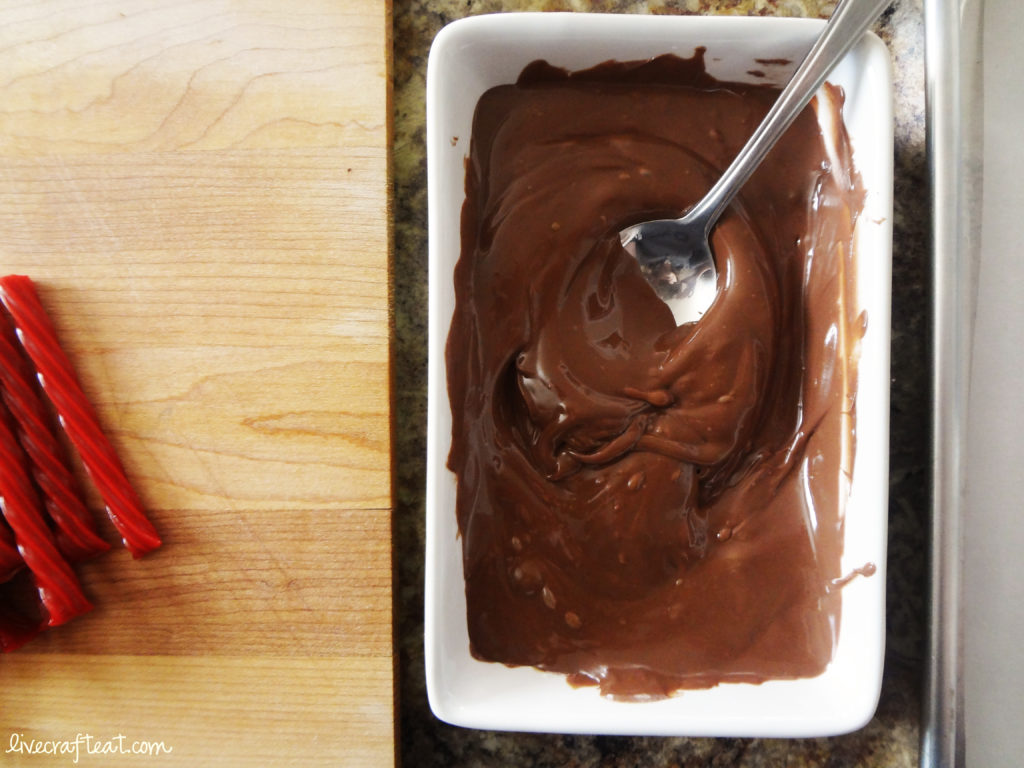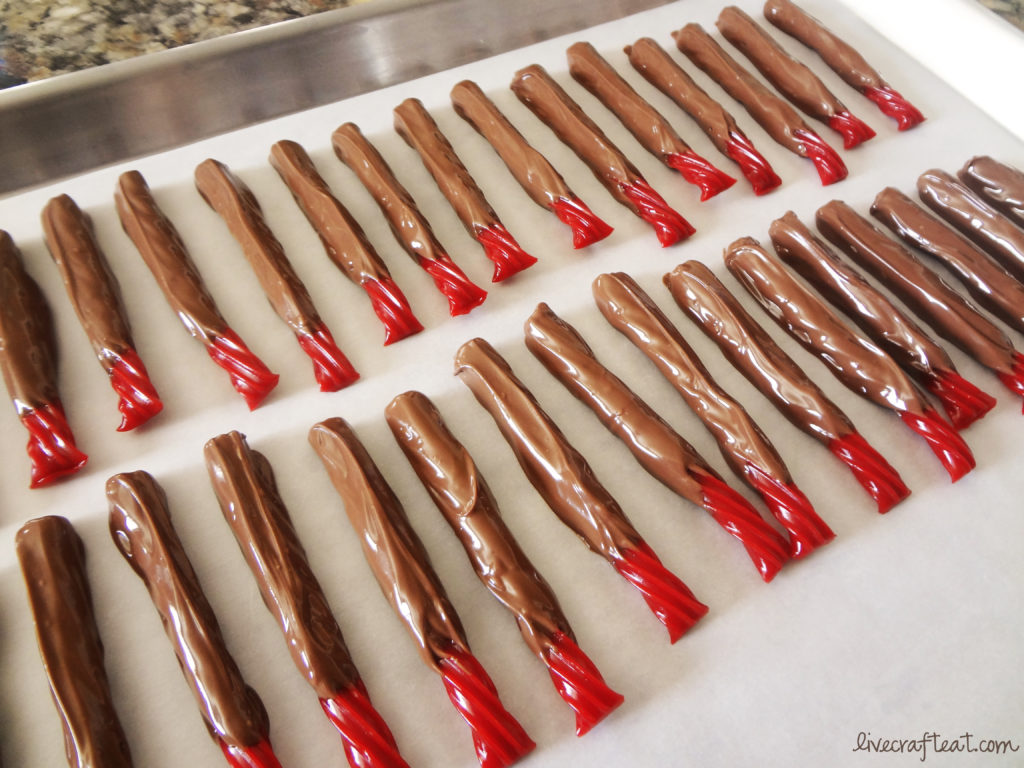 to make them look a little nicer, melt some white chocolate and drizzle it over the top.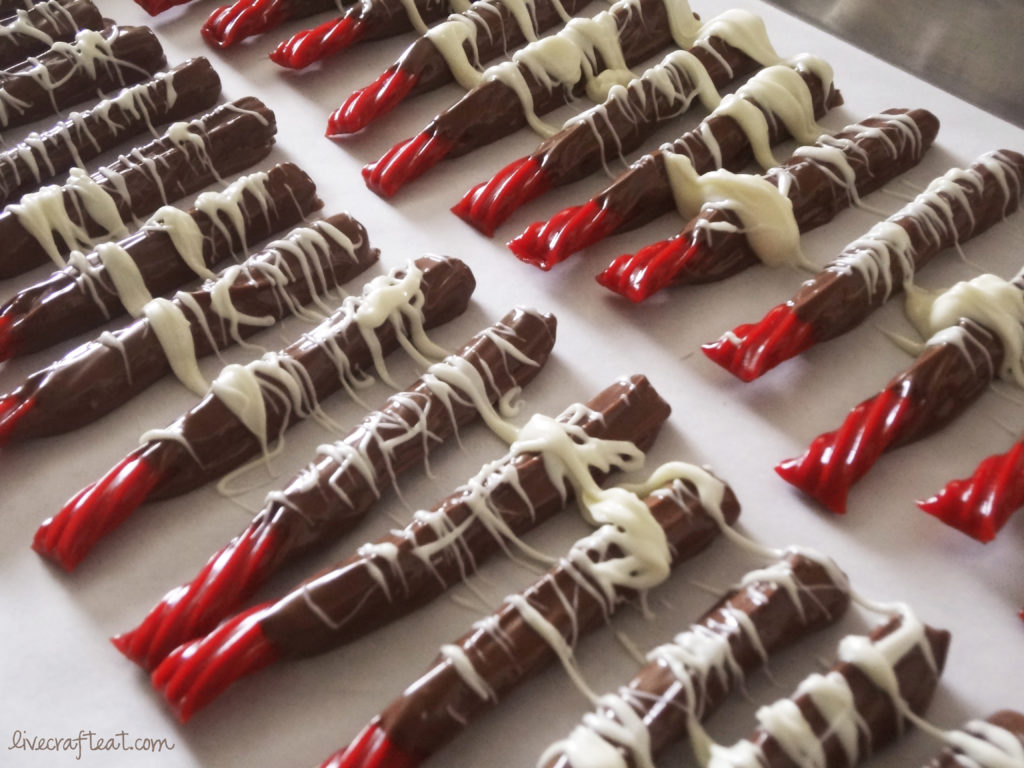 leave them until the chocolate has set. and now you'll have an idea of what a big turk tastes like! even though they're much smaller and not exactly like the real big turks, they'll do just fine until my next shipment comes 😉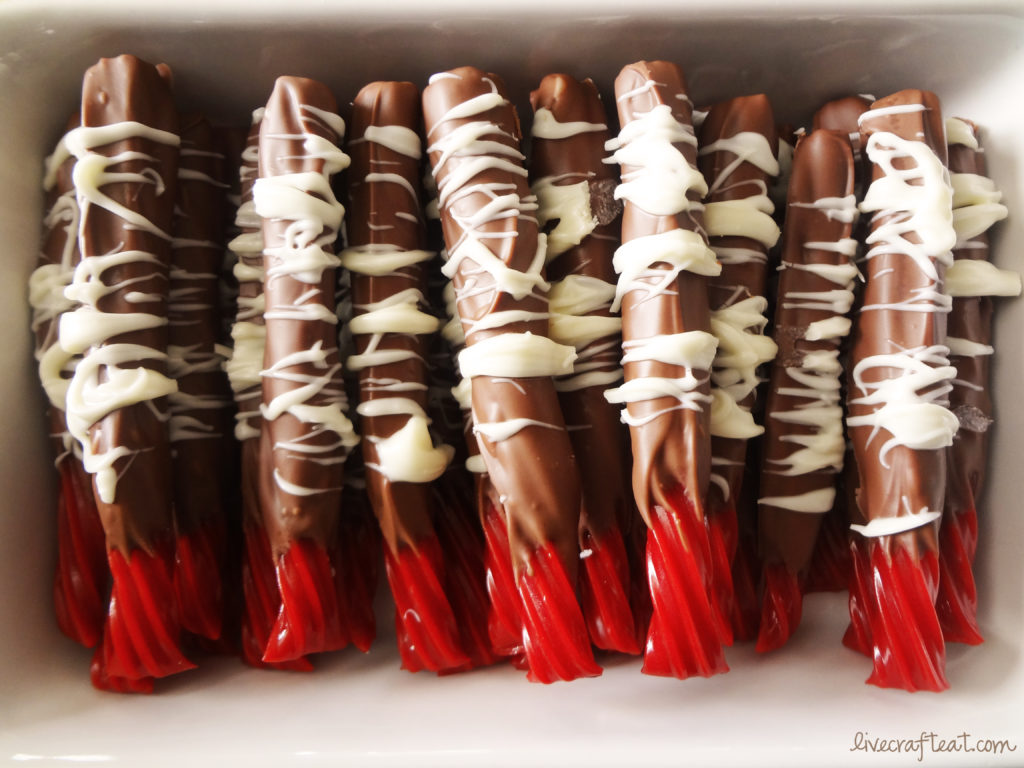 Other Posts You May Like: