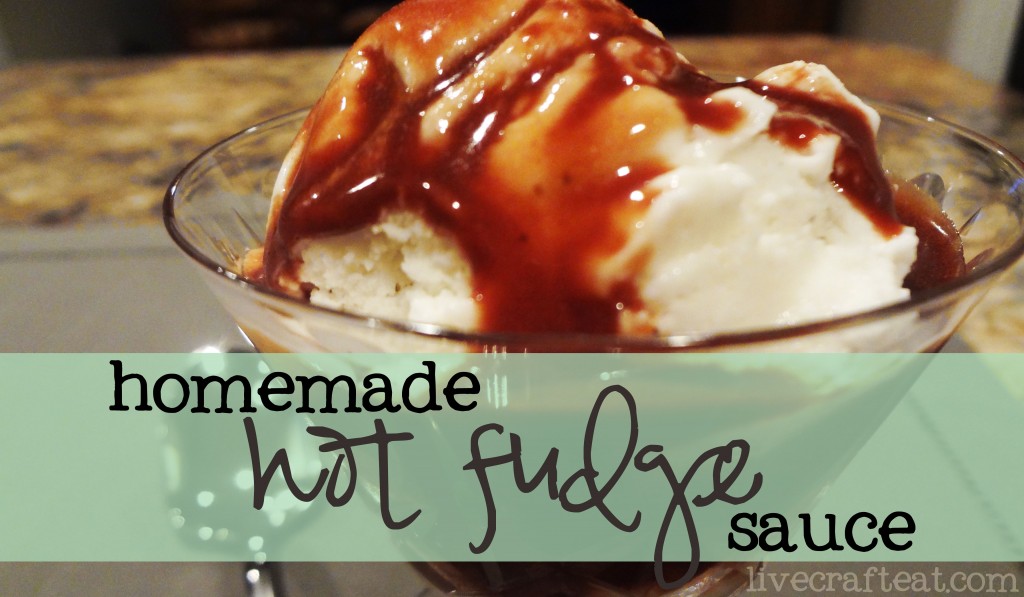 if your kids are anything like mine, they practically live on chocolate milk. plain milk just doesn't cut it for them. it has to be chocolate milk. because of this i tend to have a small stockpile of hershey's chocolate syrup in my pantry at all times. but every now and then it's nice to have something homemade. just like you can buy bread at the store that is "good", but you know that homemade bread is 10x better. it's the same idea with chocolate syrup: store-bought chocolate sauce is "good", but homemade hot fudge sauce is awesome!! plus, when you make it at home you can see exactly what goes into it. and it's all real, good stuff.
this is a recipe that i've had for a few years and i've made it about a hundred times. it is delicious as a topping for ice cream, and also very good in chocolate milk. as it cools it becomes thick and really creamy and makes everything it touches taste incredibly rich. if you're into that kind of thing, you should give this recipe a try. i think it'll become your new "family favorite."
Print
homemade hot fudge sauce & chocolate syrup
---
1 cup

butter

1/2

cocoa powder, lightly packed

2 cups

sugar

1

can (12-14 oz) 2% evaporated milk

1 teaspoon

vanilla
---
Instructions
melt butter in a medium pot. stir in cocoa and sugar.
add evaporated milk in a slow, steady stream while stirring.
boil for 5 minutes, stirring constantly.
take off stove and add vanilla. cool.
store in refrigerator for 1-2 weeks. reheat in the microwave, if desired.
Other Posts You May Like: