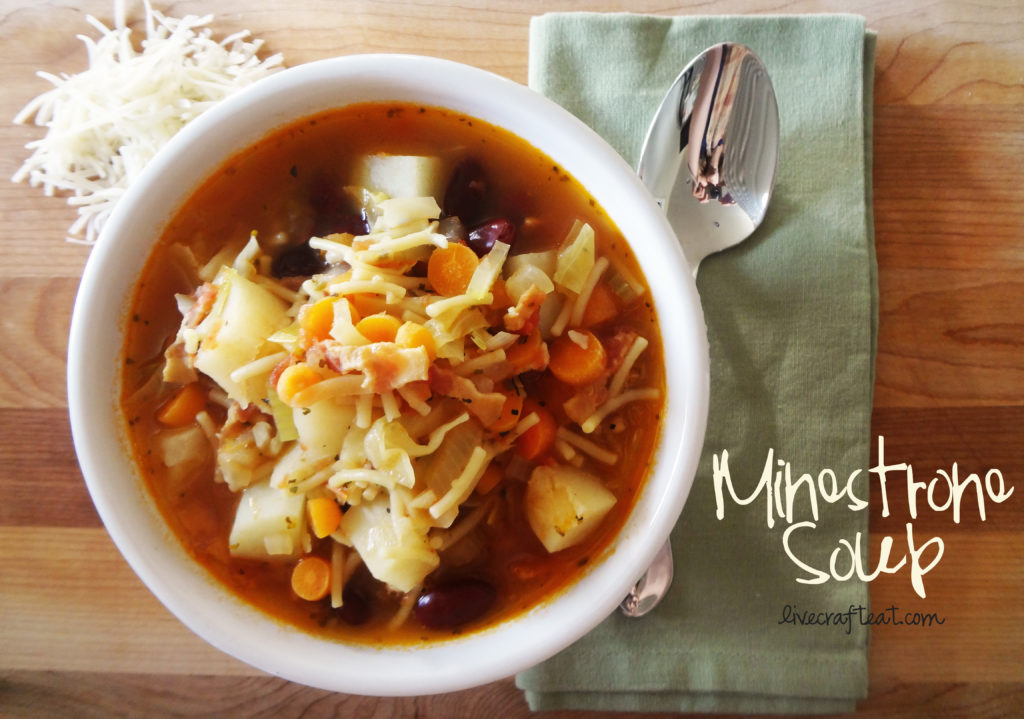 why is this my favorite minestrone soup recipe? there are several reasons. here are a few.
1. it has bacon in it. need i say more?
2. i happen to be a vegetable lover and so having a vegetable-loaded meal always makes me happy.
3. my mom used to make this for dinner – i always loved when she did, and i always went back for seconds…and thirds.
4. there are no crazy ingredients – it's all pretty straight forward. here they are: carrots, celery, potatoes, onion, garlic, kidney beans, canned whole tomatoes, bacon, basil, & oregano. you could also put some parmesan cheese on top when you serve it, like i do.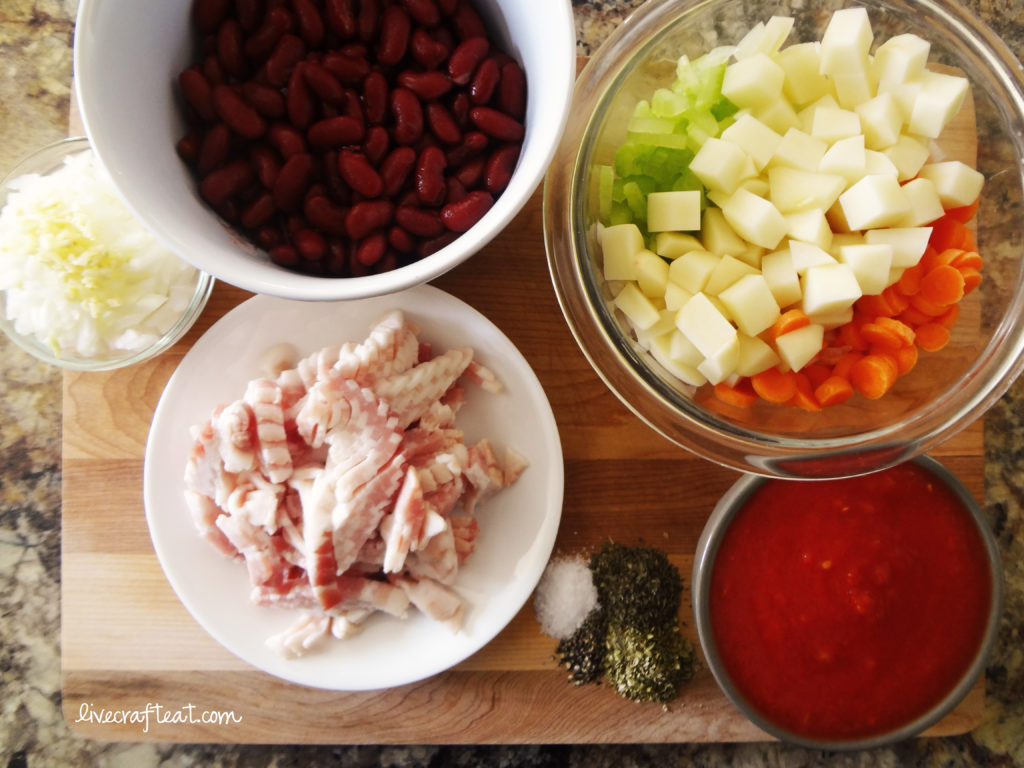 and that's it. pretty simple, right?! did you catch that i said "bacon"?! good heavens, this is gonna be good! oh, and i forgot to put in the picture: cabbage & chicken noodle soup (the chicken noodle soup gives the minestrone soup its noodles and the chicken flavor).
and since i felt bad about leaving out the wonderful cabbage, here it is.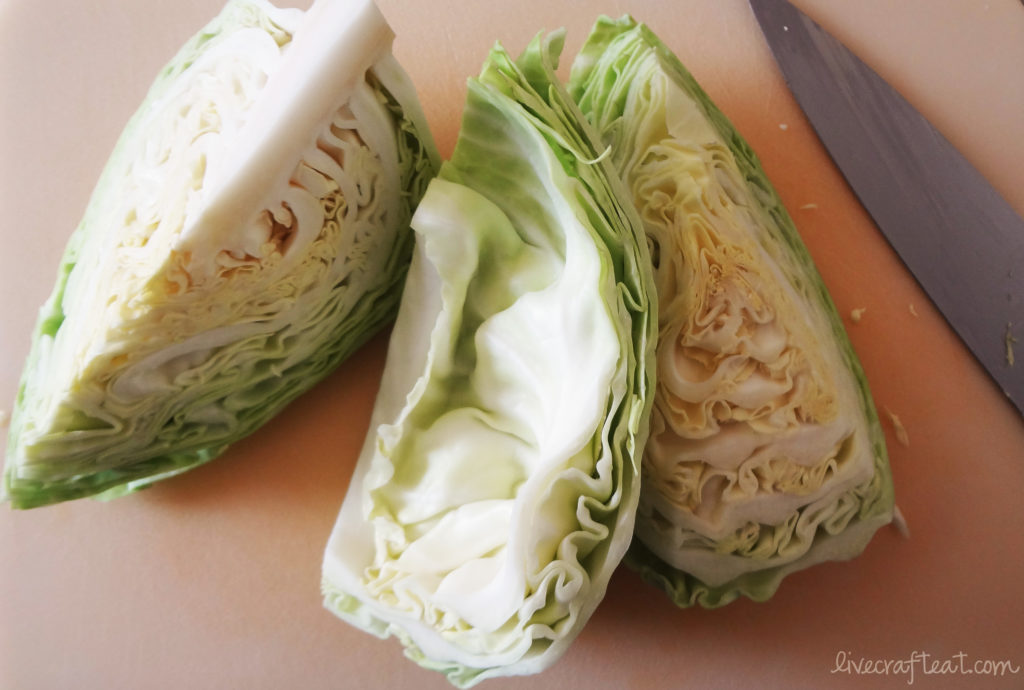 a word on cabbage: i absolutely love it! when i was younger and my mom would make this soup she'd save me a wedge of the cabbage and i would eat it layer by layer. i caught my kids doing the same thing today! you could also use your leftover cabbage to make homemade coleslaw for some bbq chicken sandwiches tomorrow night. yum!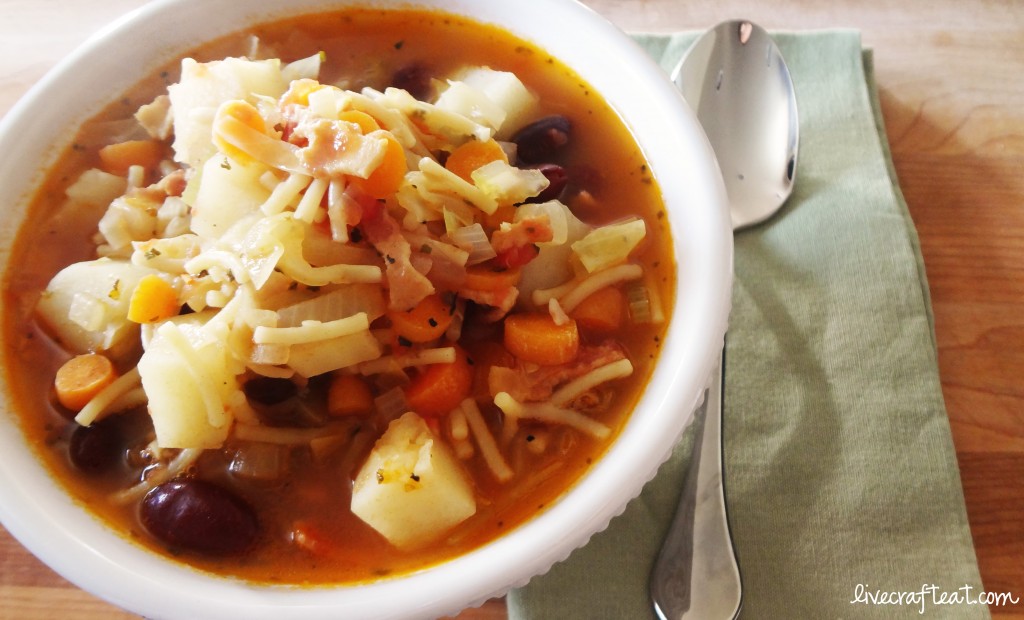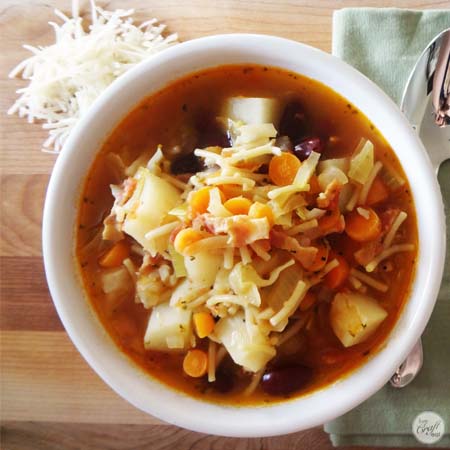 without further ado, here's the recipe!
Print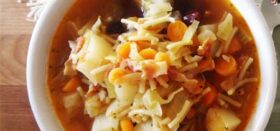 minestrone soup
---
1/4

pound chopped bacon

2

cloves garlic, minced

2

onions, diced

2

carrots, thinly sliced

2

ribs celery, thinly sliced

3

potatoes, diced

3 cups

cabbage, shredded

1

can kidney beans, drained

1

can whole tomatoes

1 teaspoon

basil

1 teaspoon

oregano

1/2 teaspoon

salt

1/4 teaspoon

pepper

1

package dry chicken noodle soup
---
Instructions
Saute bacon in a large pot; drain most of the fat, leaving approximately 1 tablespoon in pot. Sautee onions and garlic until onions are softened, about 3 minutes.
Add 8 cups water and the remaining ingredients, except the chicken noodle soup mix. Simmer until vegetables are tender, about 15-20 minutes. Add dry chicken noodle soup and simmer 10 minutes more.
Serve with parmesan cheese on top, optional. Enjoy!
Other Posts You May Like: