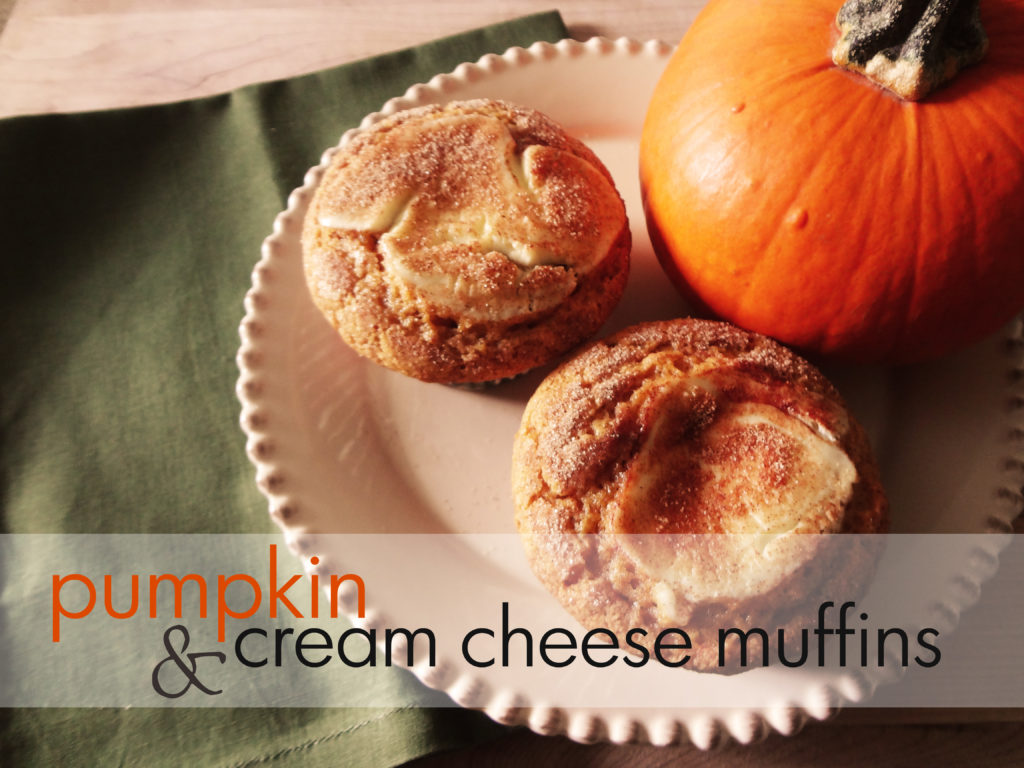 it must be fall because my family is craving these pumpkin & cream cheese muffins. we make them every year. my youngest, especially, loves these! they're sweet enough that he calls them pumpkin cupcakes. whatever makes him happy!
these muffins are made with 3 simple parts – the pumpkin muffin base, the cream cheese filling/topping, and the cinnamon-sugar topping. the cream cheese is my favorite part. but all 3 parts together are really amazing!
here are all the ingredients needed for the 3 parts: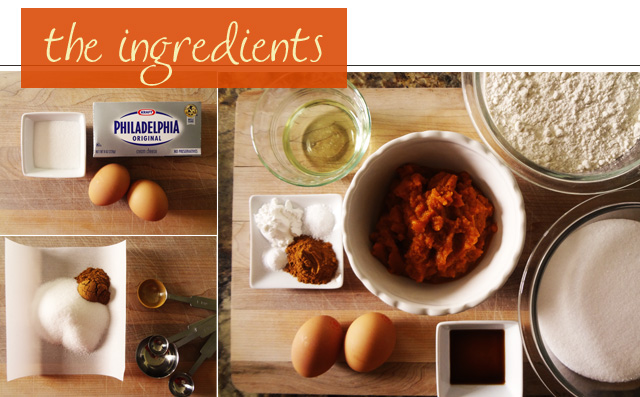 please note – the cream cheese part (the photo on the top left) only needs 1 egg (not two)! it's been a long day….
all you need to do is mix each part separately layer them in your muffin tins, and what you've made is a fabulous fall treat. i will probably be making more of these this week because my kids gobble them up so fast!
here's the recipe!
pumpkin & cream cheese muffins
for the cream cheese filling, beat together the following ingredients, then set aside:
1 (8oz) package cream cheese, softened
1 egg, beaten
2 tablespoons sugar
for the topping, mix together the following ingredients, then set aside:
3 tablespoons sugar
1/2 teaspoon cinnamon
for the muffins, stir together the following ingredients until moist:
2 1/4 cups flour
2 cups sugar
2 teaspoons baking powder
2 teaspoons cinnamon
1/2 teaspoon salt
1/4 teaspoon baking soda
2 eggs, beaten
1 1/4 cup pumpkin (NO to pumpkin pie filling – YES to pure canned pumpkin)
1/4 cup vegetable oil
1/2 teaspoon vanilla
grease muffin tins (or use liners). fill with muffin mix 3/4 full. drop 1 teaspoon cream cheese filling on top. sprinkle with cinnamon sugar topping. bake at 375 degrees F for 20-25 minutes. makes 24 muffins.
enjoy!!