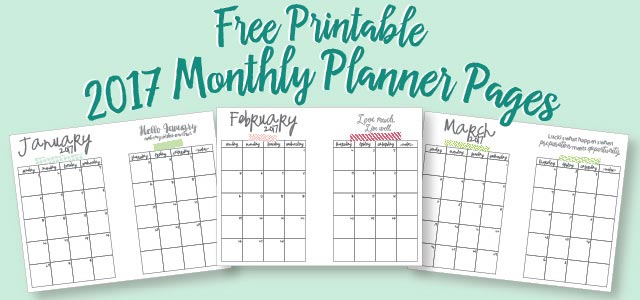 phew, i am getting this post in just in time! (my free 8.5″ x 11″ printable january 2017 calendar is also up.) i had planned on getting this on the site way earlier but then christmas and everything that it encompasses happened, and i was tired. does anybody else feel that way during/after the holidays? like you just need a break? anyway, i buckled down the other day and got this whole freebie planner calendar done so everyone could have it before the new year (even if it is only one day before the new year!). let's just say that non-procrastinating is one of my new year goals, shall we?
this calendar is great for any A5 size planner – the dimensions are only very, very slightly off from the official A5 size, which is 5.8″ x 8.3″. i've made these printables easy to print and cut at home, so you can print them on regular 8.5″ x 11″ paper – the standard size paper that we all use – and then all you have to do is cut these pages in half into an 8.5″ x 5.5″ size. super easy, especially if you have a simple paper cutter (aff link) that measures it out and cuts it in a straight line for you!!
if you don't have an A5 planner, don't worry, neither do i! i actually love using a mini binder, and to make it even better it's one of those clear view binders that has the clear plastic on the outside, so i love to cut some pretty scrapbooking paper (aff link) to size and put it in there to make it my own. you can see the binder i'm referring to on amazon, here. (aff link)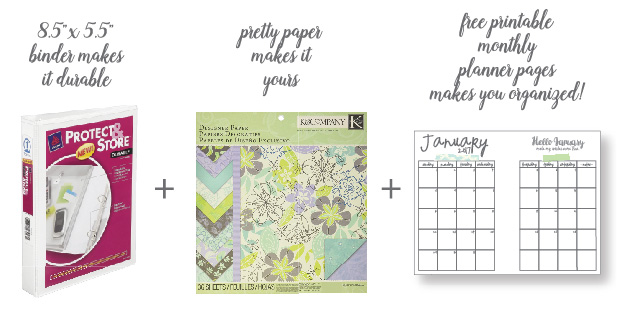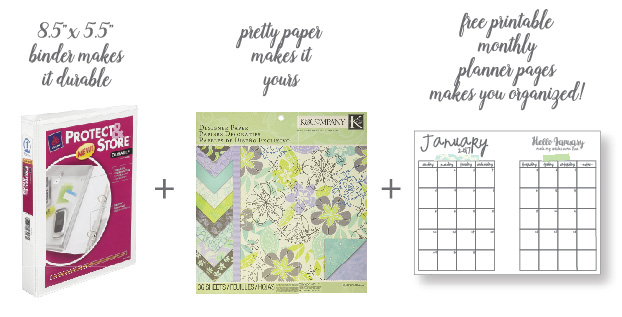 there is also another way you can use these without having an A5 planner or a binder and that is to make your own planner using a cereal box! yes, it's true!! you can make it any size you want, it's really easy to make and is super cute. you can see how i made my cereal box planner here, and you can also see how i organized these printable monthly calendars in my cereal box planner…there is a weekly printable available on that post, too.
this is an example of what these free printable a5 2017 monthly calendar pages look like when you print them out: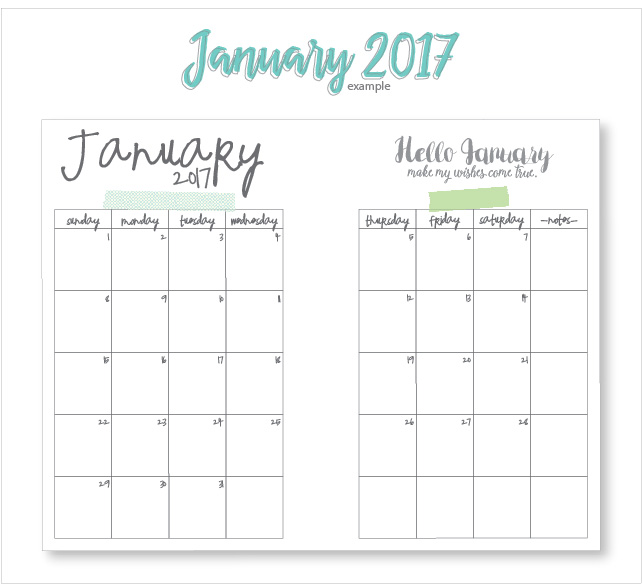 they are already pre-dated with 2017 dates, have a notes column for anything you might want to jot in, and each month comes with a little motivational or otherwise awesome quote. so now all you have to do is print, cut one line right down the middle, punch some holes where you need them to fit your planner/binder/cereal box planner, and you are ready to get your 2017 organized!!
they are available in pdf format, so just download, print, and you're set!
. . . . . . . . . . . . . . . . . . . . . . . . . . . . . . . . . .
also, if you're looking for more than just a monthly planner, i have several items in my etsy shop, livecrafteatprint, that are really affordable and include a ton of stuff to help you get organized this year. if you're serious about getting organized and you like this A5 size printable, you'd probably like seeing what this 2017 A5 planner bundle has to offer: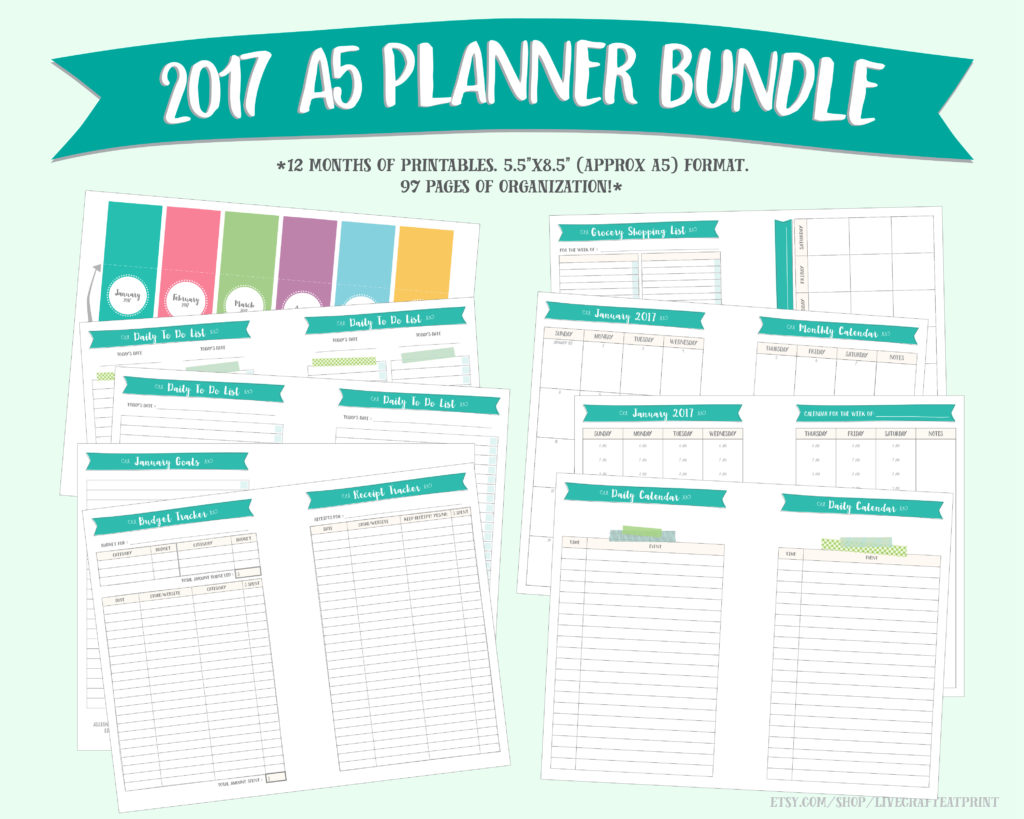 **if you like this post and these free printable planner pages, i'd love for you to pin it, or share it on facebook! the more people we have with these free printables the better organized we all will be (and because why not – they're so cute)!!**