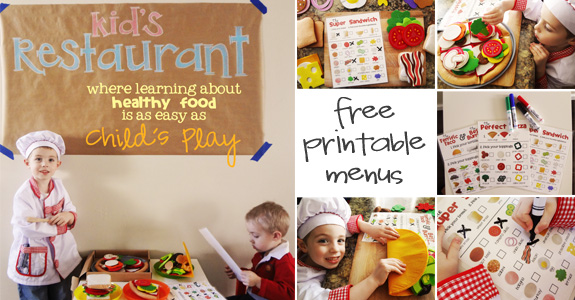 it's been a little busy around here this past week – easter, having guests over, and guest posting for melissa & doug.
yes, you read that right – i guest posted for MELISSA & DOUG!!! i know you've heard of them – the people that make all the amazing educational and fun toys for your kids. but did you know they also have a blog where they share all kinds of kids activities? that's where we've been hanging out the last few days.
the post is about how you can use felt play food to encourage/help your kids to eat healthier. my kids have absolutely LOVED playing this restaurant role play activity. and it was a lot of fun to make the printables that go along with it – my kids have been playing with them and  using them to decide what they want to eat for their "real" lunch and dinner! happy day 🙂
go and check out the kid's restaurant post here. i think you'll like it!