a couple of years ago, the girls in my family (my mom, sisters, sisters-in-law, and myself) thought it would be fun to put together a recipe book with all of our tried-and-true recipes. since we're always swapping them anyway.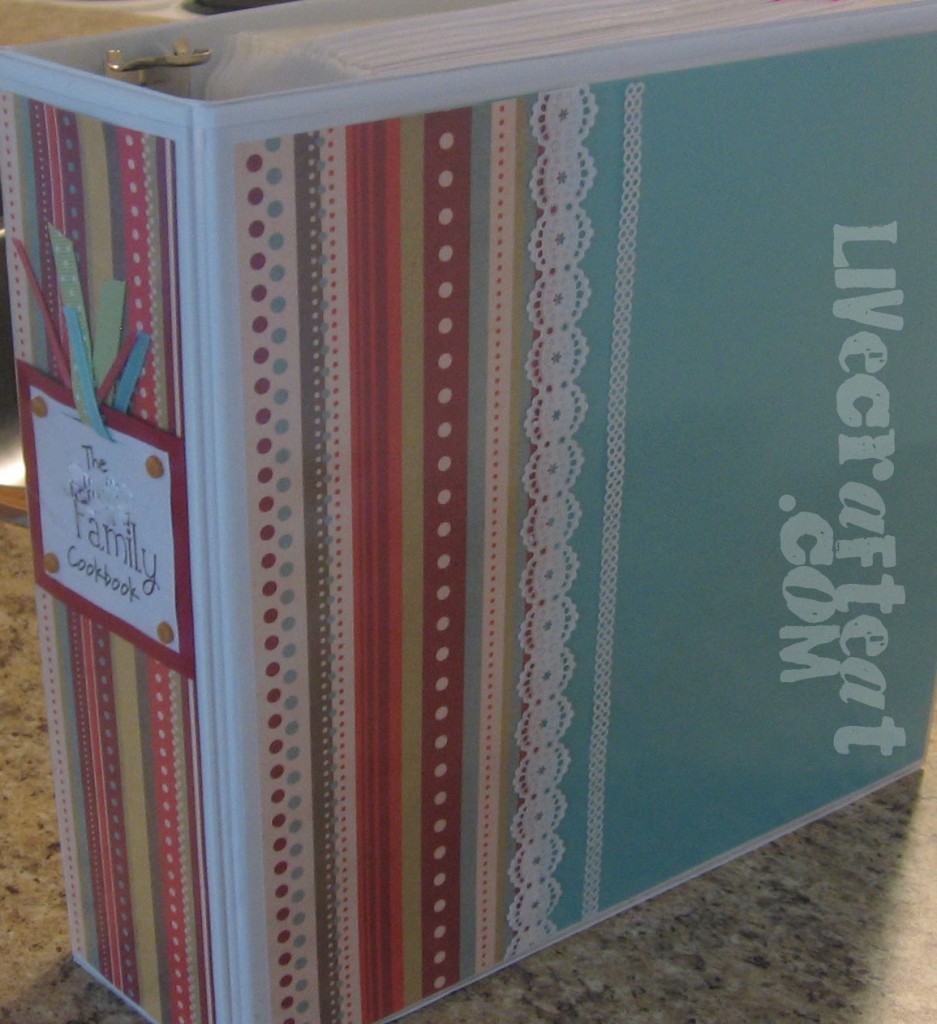 so for the next several months we all typed out and emailed our favorite recipes, compiled them all, put them in matching 3″ binders, and have been enjoying wonderful meals ever since.
it's so much fun thinking about my mom as i'm cooking her recipe 2,000 miles away. or about my sister who made this recipe for me when i visited her and now i'm making it for my own family. we also included some of our grandmothers' recipes. i can just see this recipe collection getting passed down through the years.
here are some tips on how to make your own:
1. compile all of your favorite recipes. you don't need to include every recipe you've ever made – just your very best and the ones that you love!
2. get the other members of your family to do the same. it may take some coercion and several reminders, but keep at it!
3. set a due date. so it's not one of those projects that gets started but never finished….
4. put them all together. format and everything else that you want to do with them (matching fonts, etc.)
5. use whatever method you want to bind them. we liked the idea of using a 3-ring binder because it was easy: easy to add more recipes, easy to pull out the one recipe you were using that night, easy to print (just making it fit on an 8.5″x11″ paper), and because you can put every single one of your pages in a page protector to protect your recipe from spills and splashes!
i seriously love having this binder. it is my constant go-to when i'm looking for new recipes to try, or when i need some meal ideas, etc. i know that every recipe in there will turn out because they've been tested by the best people out there: my own family 🙂