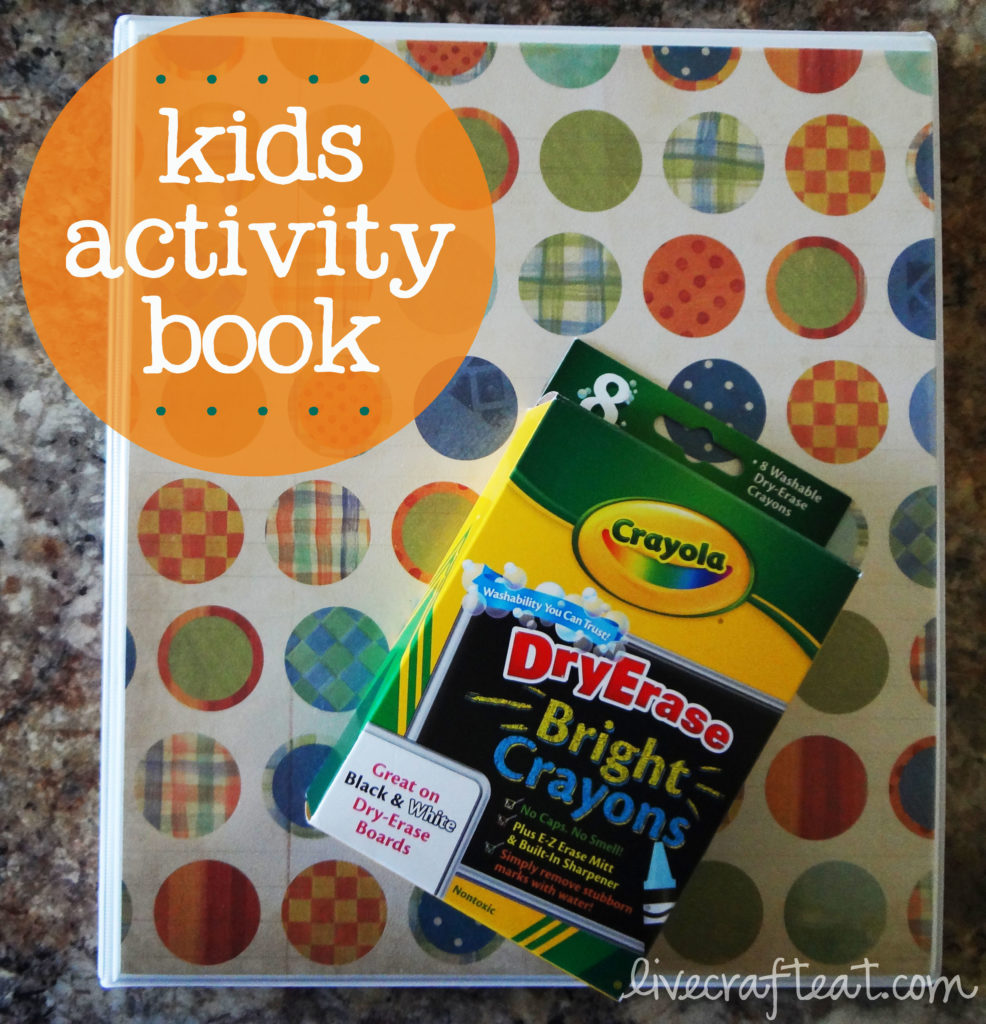 a few months ago i bought a school-type workbook for my oldest child but was hesitant to pull it out because i wanted to be able to use the pages over and over again and not to have the book just scribbled in and then thrown away. i thought about scanning each page and then printing out multiples if i needed them, but that seemed like a huge waste of ink…and time. so then i thought about putting each page in a page protector in a binder but could only think of dry-erase markers to use. and markers equate to huge messes and smudging and stains for me to have to clean up. *sigh*
so in putting together this general conference guide for kids i found all kinds of resources to not only help keep my kids entertained during general conference but also during church, doctor's visits, car trips, and just for having something fun to do at home.
i think the writer of this blog and myself must be like-minded, because we were thinking along the same lines, but in her post i was introduced to dry-erase crayons! (here they are on amazon with the cloth to erase them! [aff link]) i cannot tell you how excited i was to discover that these even existed! and that they're washable! and they had them at my store! and that i didn't have to resort to dry-erase markers!! yay!! so i was now able to give my kids their binders full of activities…including some coloring pages AND the workbook pages that can now be used over and over again! happy day!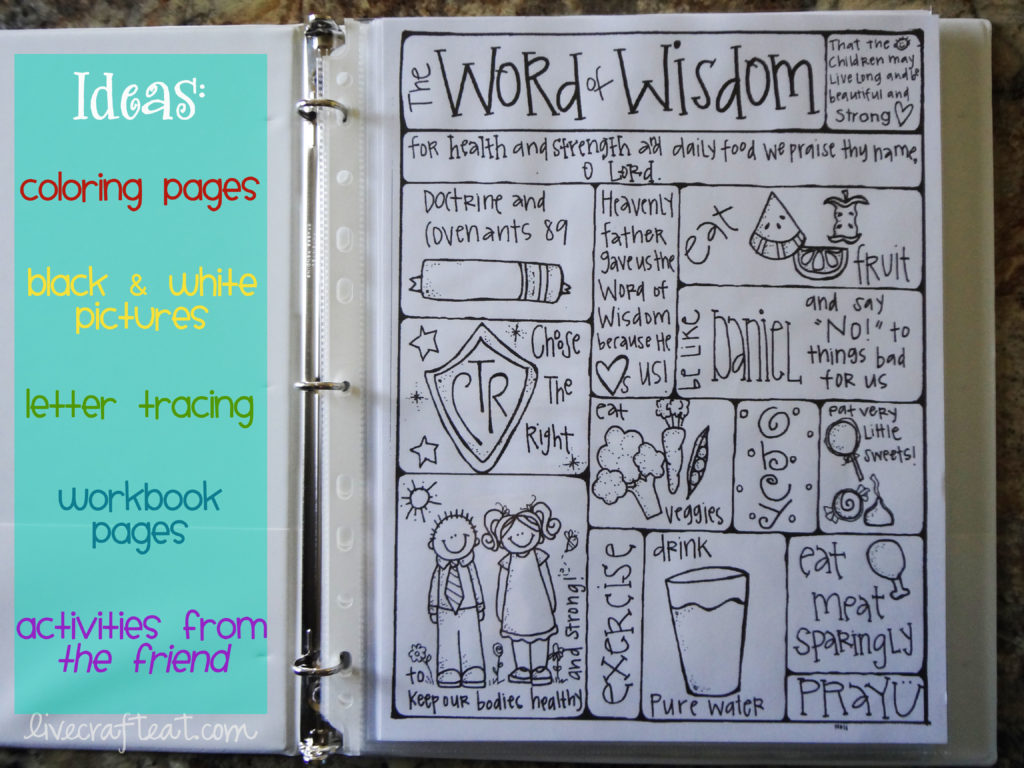 the activity book mainly consists of coloring pages (from melonheadz lds illustrations), black and white pictures of my kids (tutorial found at icandy handmade), letter tracing pages to practice writing, my beloved workbook pages, and activities from the friend magazine.
here is a download for these general authority name tracing pages: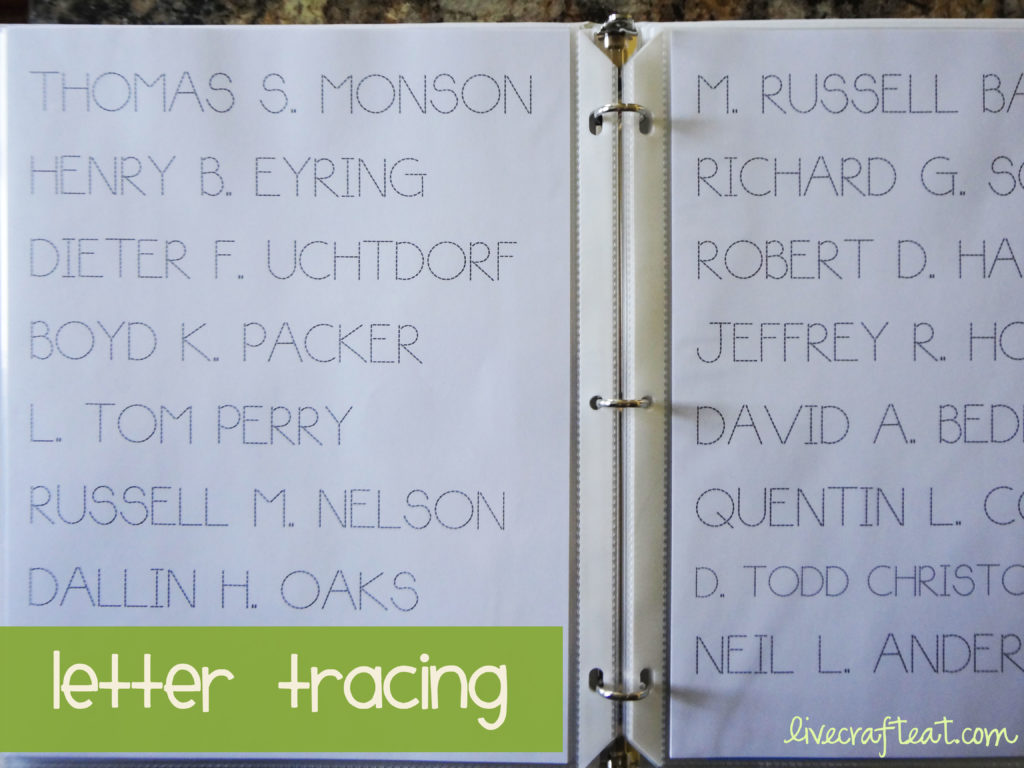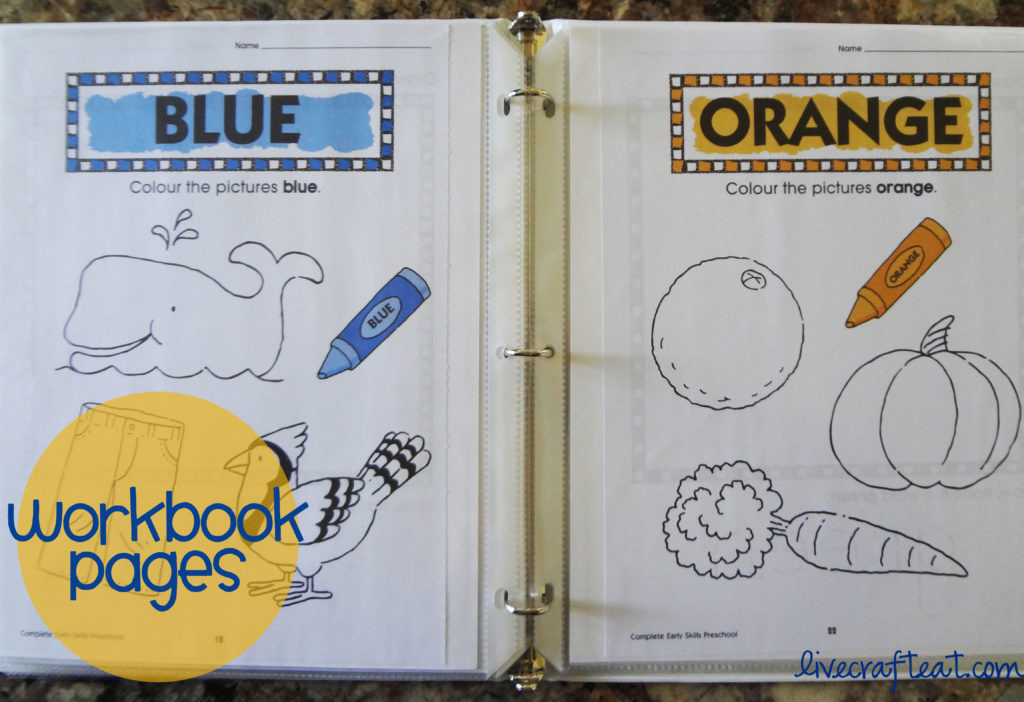 notes: i found both the regular and bright dry-erase crayons (here are the bright ones with eraser cloth on amazon [aff link]) at walmart (my sister said she found some at target, too) in a package of 8 for $3.99. each package has a black mitten or cloth that wipes the crayon off the page protectors. (aff link) these cloths work great, but if your kids have colored every square inch of every page and you don't want to have to rub it all off using the cloth, then i suggest using a damp paper towel to do it a lot faster. it comes off even easier that way. also, i used a "view binder" – the ones with the clear plastic sleeve all the way around – just cut coordinating paper to size and put it in the front, back, and also the spine. nothing fancy, but cute nonetheless! (here are some on amazon – 4 for approx $10 [aff link])
also: a couple of other things i've added in their books are blank pieces of colored cardstock – blue so they can color their own outdoor scenes free-hand, white so they can draw anything they want, etc. i've also found workbooks and awesome coloring books at the dollar store…so check out yours to see what they have!
how to store: if i included every coloring page, workbook page, etc i'd need a few 3-inch binders! so to keep them interesting and to keep the weight to a minimum, i put the pages into file folders and rotate them. i have folders for the different holidays, folders for coloring pages (1 folder for each coloring book i took it from, and another one for all the ones i've printed off), etc. i like this way of doing it because i can save the pages and switch them up every now and again. and my kids are always excited by the "new" coloring pages…even though they're just ones they haven't seen in a while.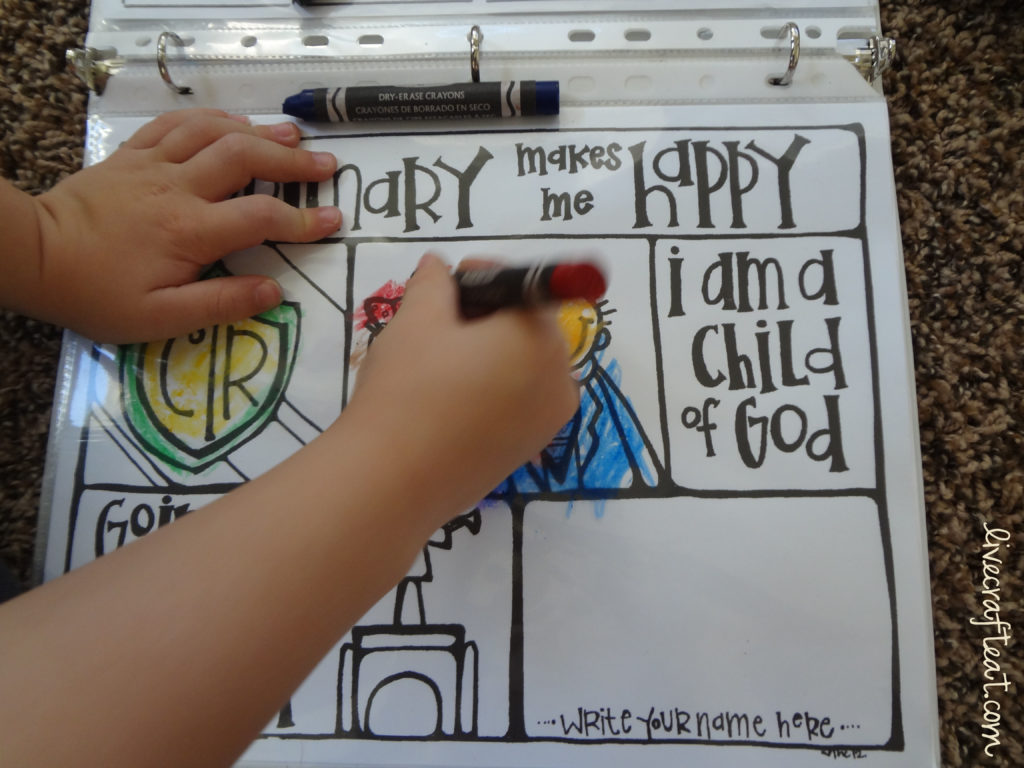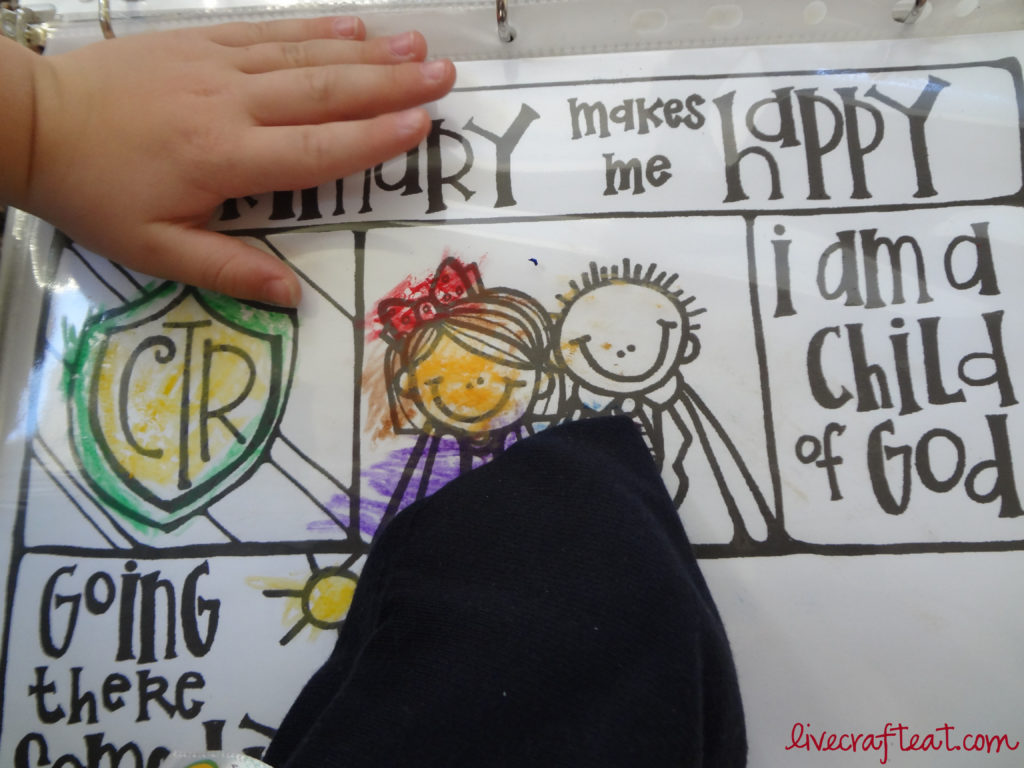 my kids love them and have had a blast with them all through general conference, sacrament meeting,and even at home during the week! i hope you find that you kids will love them, too!

*here are some more free links to coloring pages and word games, etc.  i'll keep adding more as i come across them (but check out the general conference resource post, too – there are tons of links for things you can use in an activity book as well!):
super mom moments – kindergarten readiness sheets
coloring pages for kids – lots of coloring pages
site words – free sheet at bottom of post
lds.org coloring pages from the friend

lds coloring pages (index from the friend coloring pages)
tlsbooks.com preschool worksheets
school express preschool worksheets
worksheet universe preschool worksheets
kids learning station educational sheets
preschool palace learning sheets
scholstic parent resources for learning sheets
nourish interactive nutrition education sheets
pbs themed printables and coloring pages