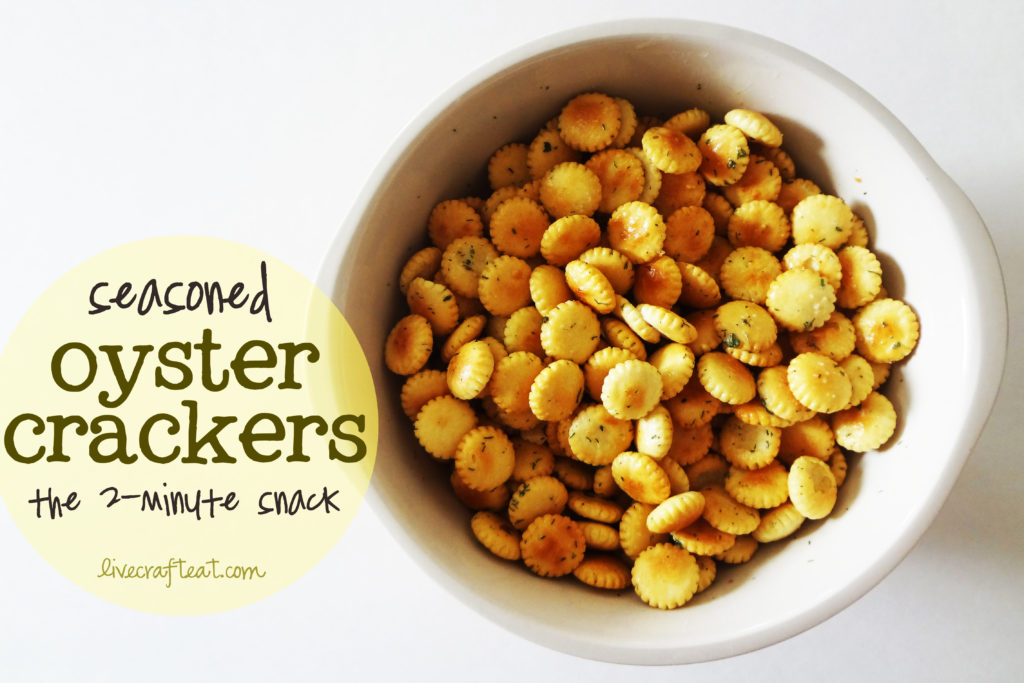 my sister introduced me to this recipe a few years ago. i don't know if canada calls them something else or if they even have them at all, but i had never heard of "oyster crackers" before. and my first thought was "ew! why would you eat oysters made into crackers?!?" clearly i'm not a fan of seafood. but do not fear! there are absolutely NO oysters involved – it's just what the crackers are called.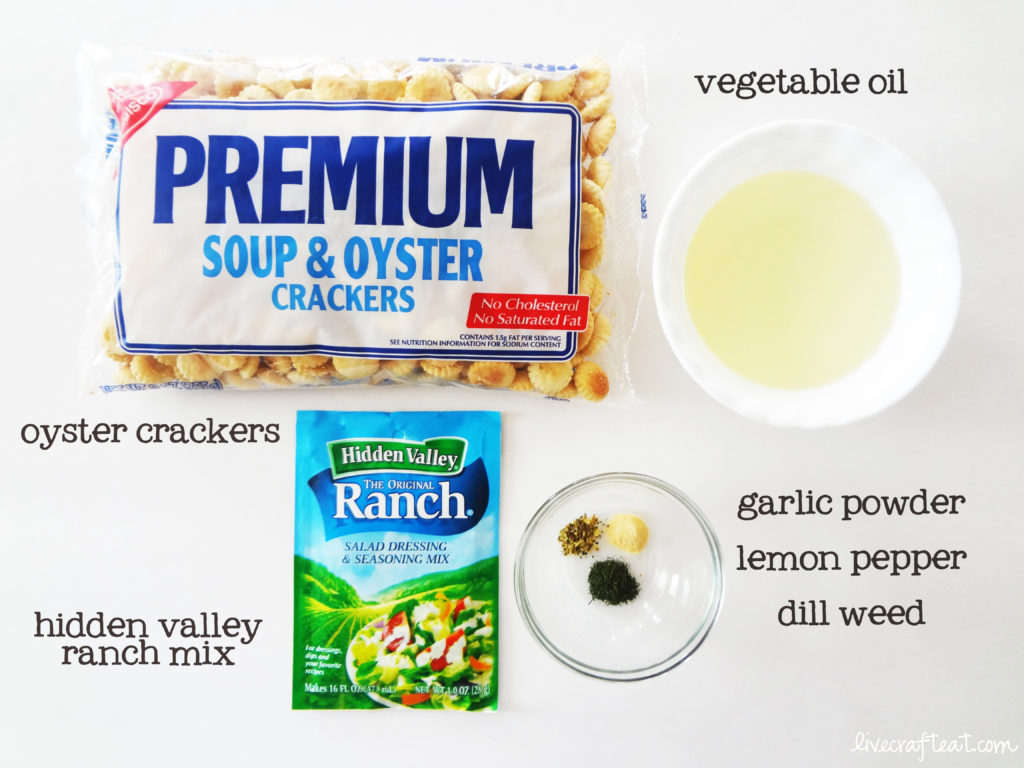 oyster crackers are like mini saltine crackers in round or hexagonal shapes. they're actually really cute. in this recipe, all you need is 1 9-oz bag of these oyster crackers, some vegetable oil, some ranch dressing mix, and a couple spices.
it comes together super fast – just throw everything into a brown paper lunch bag and shake it all together! done! note: you might want to shake it over the kitchen sink since some of the oil will absorb into the paper bag and you don't want drops of oil all over your kitchen!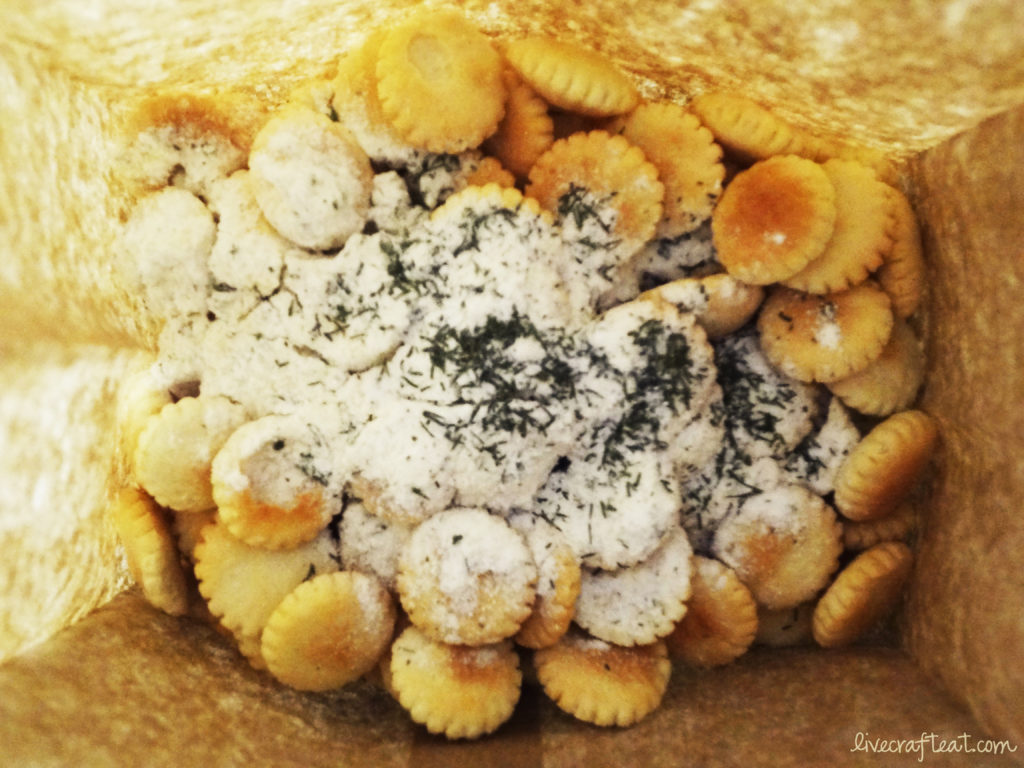 they kind of remind me of ranch-flavored crispers. my husband even said, unprompted by me, that he really likes them. AND my kids also love them. cheap, easy, fast, loved by everyone…what more do you need in a snack?! enjoy! (see recipe below…)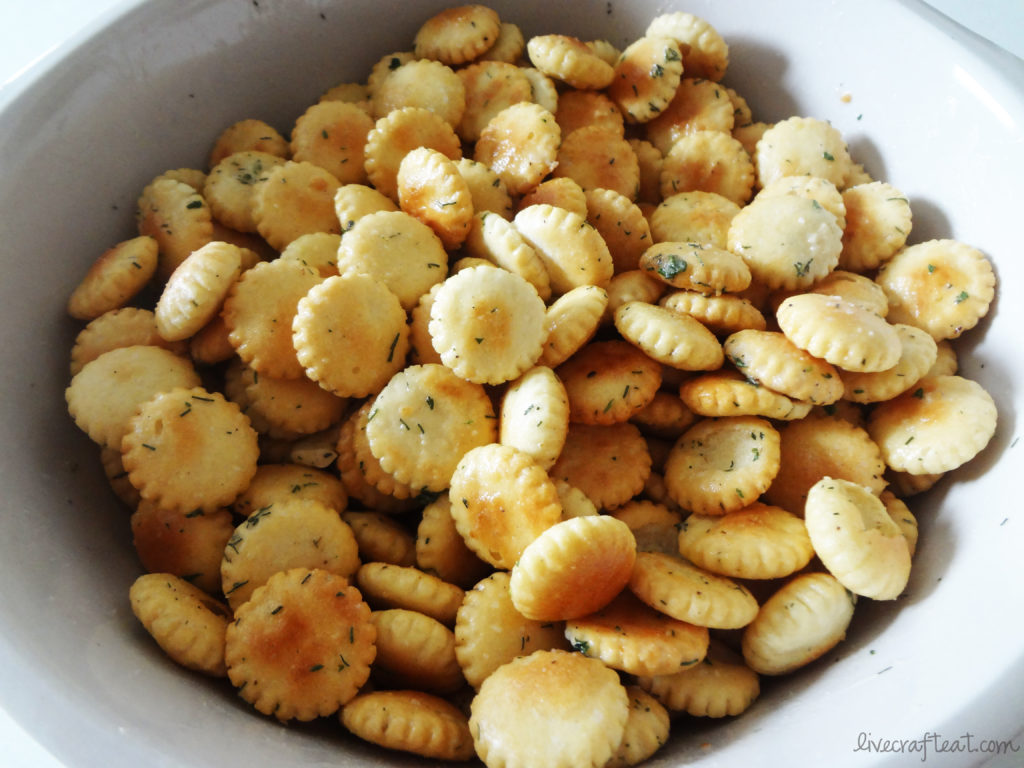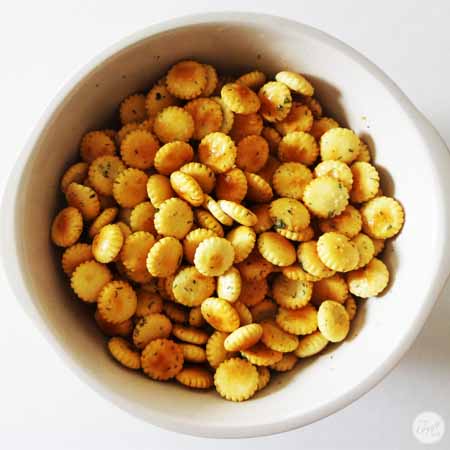 Ingredients
1 9oz. package oyster crackers
½ package (about 2 Tablespoons) dry Hidden Valley Ranch Dressing Mix
⅛ teaspoon garlic powder
⅛ teaspoon lemon pepper
¼ teaspoon dill weed
⅜ cup vegetable oil
Instructions
Place all ingredients in a brown paper bag and shake well. Enjoy!