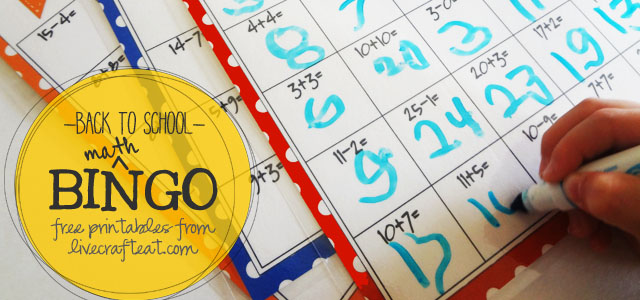 we're starting to get into back-to-school mode at our house. can you believe it's right around the corner? we've been brushing up on our abc's and 123's, and came up with a fun and educational bingo game that our whole family can play together. since we've got a kindergarten-aged kid at our house, we've been focusing on addition & subtraction with numbers up to 25. here's how we play:
first, print out these 6 "i heart math" bingo cards: red, orange, yellow, green, blue, purple . laminate, or insert them into a page protector, like in our diy kids activity book – your kids are going to be writing on these cards, so it's nice to be able to use them more than once!
using dry-erase crayons or markers, have your child write in the answer to each equation.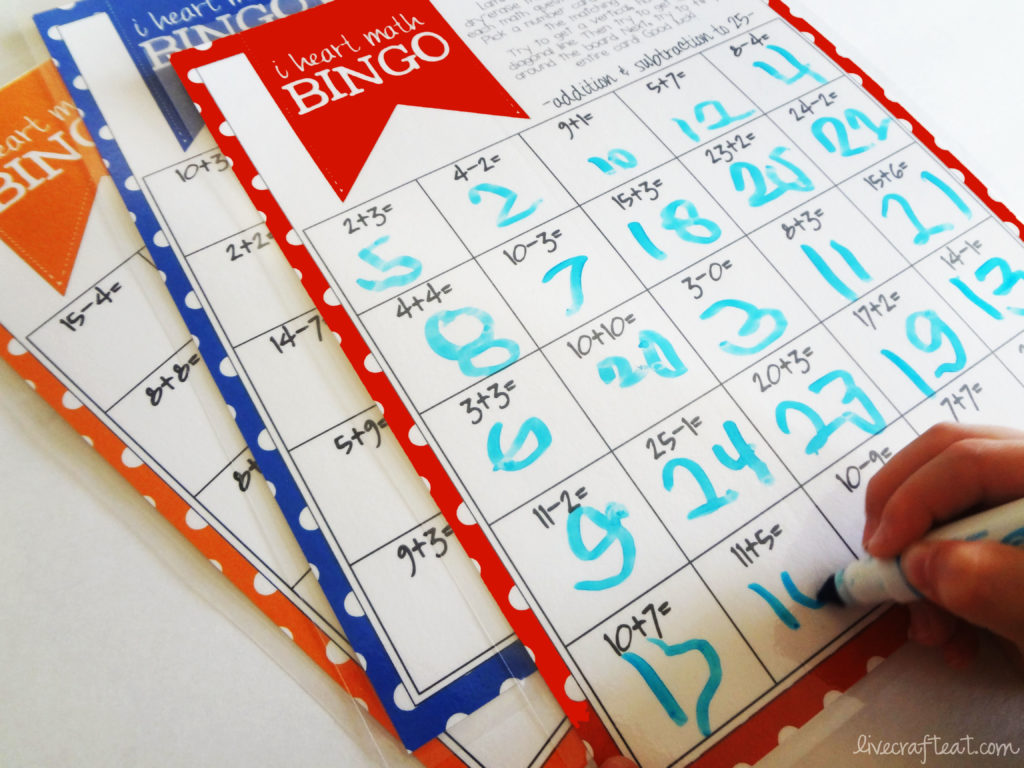 if they need a little help with the bigger numbers, use your bingo markers (we just use fruity cheerios) to help add or subtract, as needed.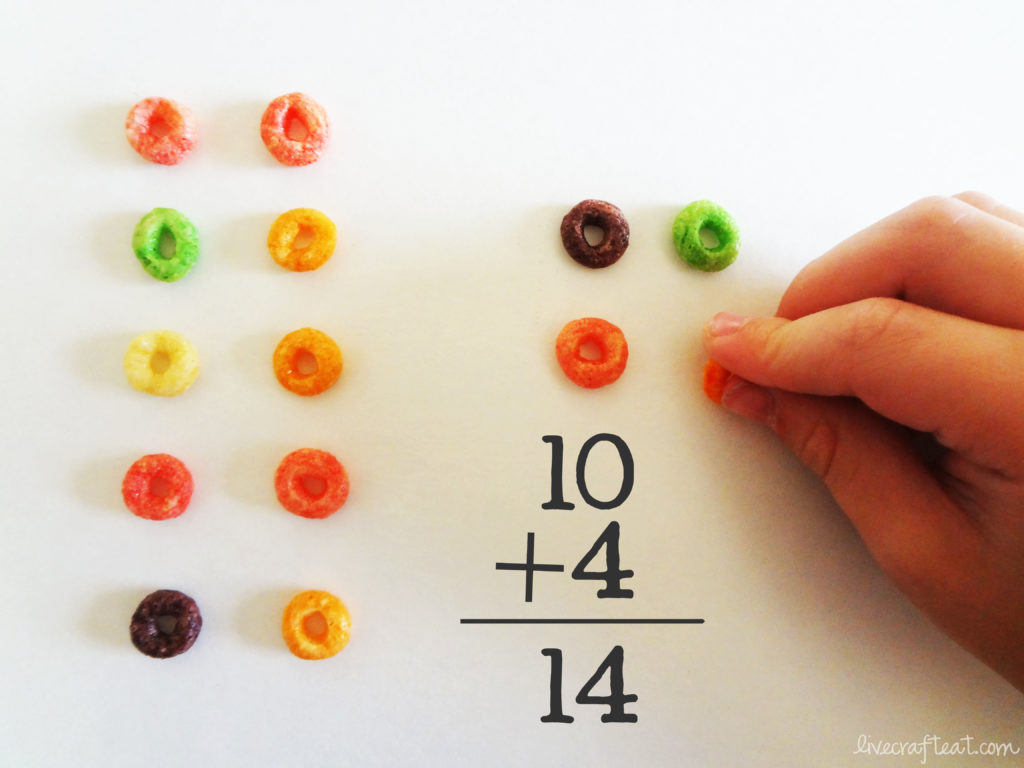 next, print out and cut the number cards:  1-15 & 16-25. when a number is drawn, use one of your bingo markers (whatever it may be – cereal, jelly beans, pom-poms, etc.) to mark that number on your card.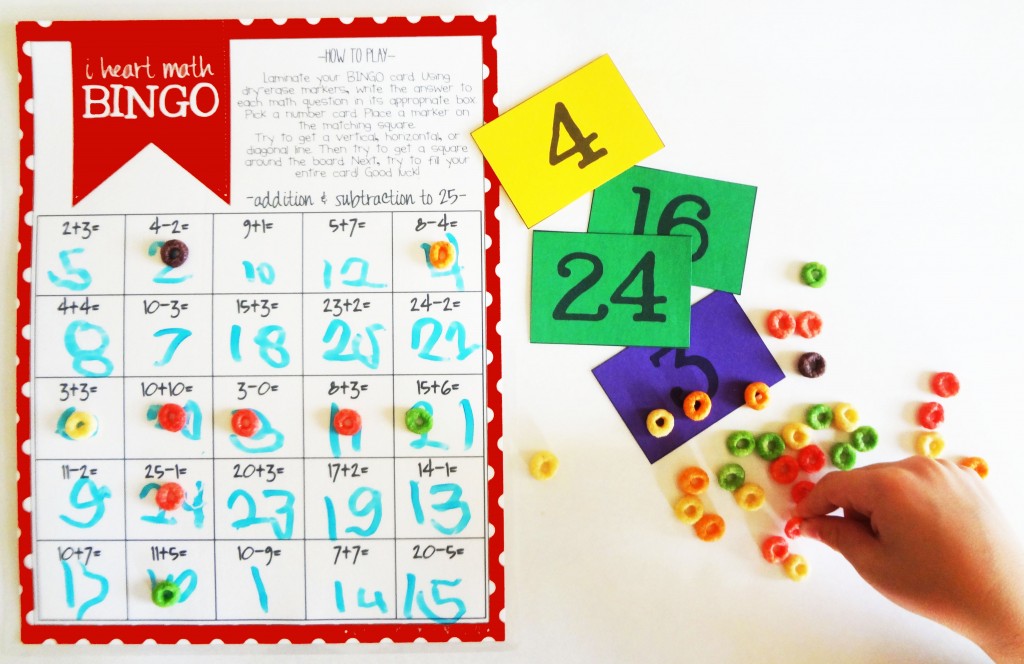 try to be the first to get a) a diagonal, horizontal, or vertical line; b) a square around the card; and c) fill the whole card! (note: with "c" everyone will win at the same time, because all the cards have numbers 1-25 on them – which is fine by me because everyone will be a winner at least once!)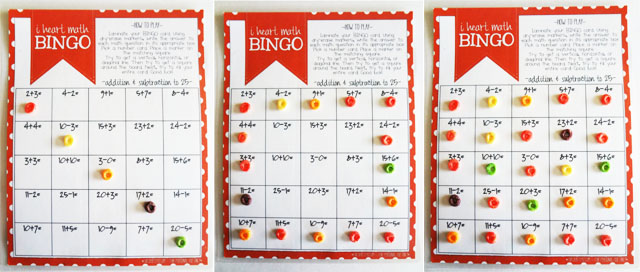 once you've finished playing with that card, erase your answers, switch cards, and do it all again!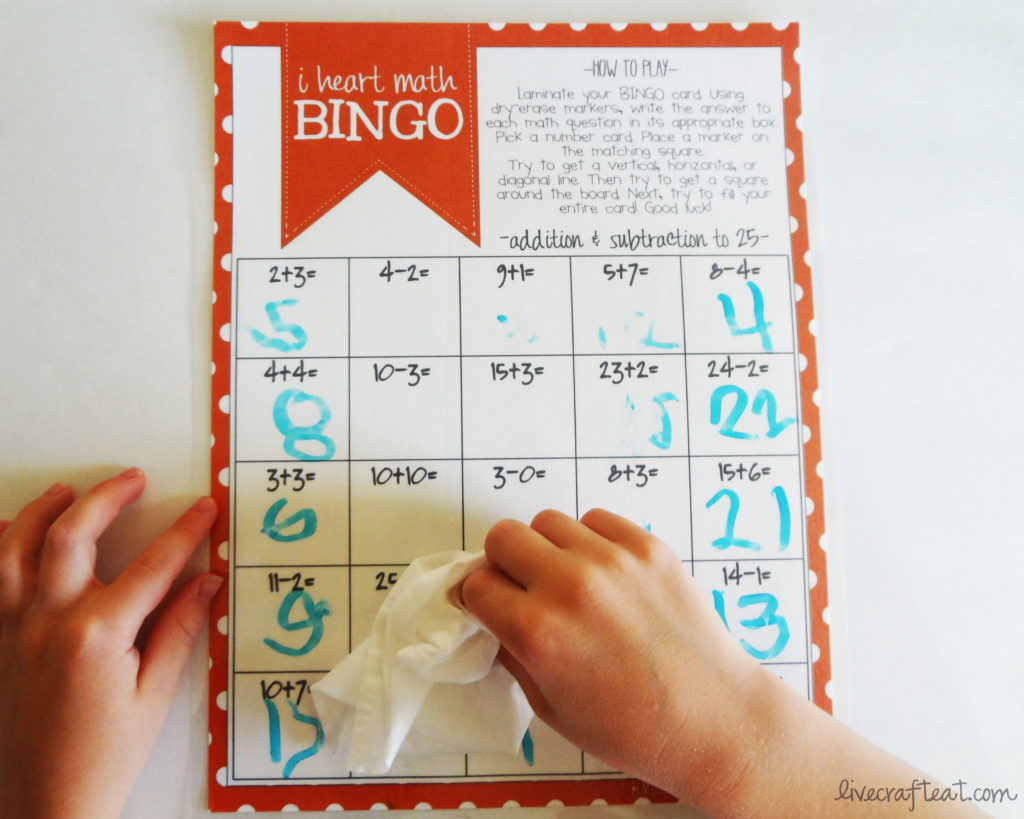 we sure have fun learning about and practicing math using this bingo game. hope your kids find it just as enjoyable as mine do!!