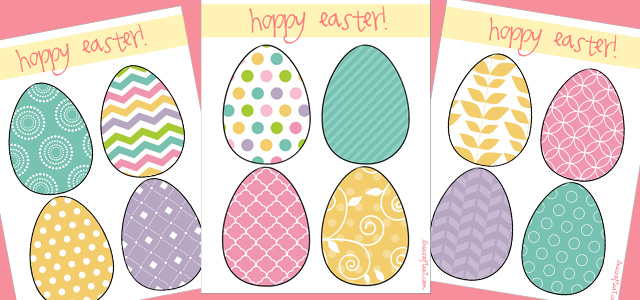 i can't believe easter is this week! it's amazing how much money can be spent on holidays – the candy, the toys, the food – i've actually kinda tricked myself this year by buying things little by little. i have a bigger picture in my mind of everything i want/need to have and every time i've gone to the store this month i buy one or two of those things. then i don't feel like i'm spending that much money because i'm not parting with it all at once! and since i got some of my easter candy for free (thank you sales + coupons!) i thought i'd share the easter love with a free printable!
the tradition my family had growing up was on easter morning we'd discover that the easter bunny had left a decorated paper egg beside my parent's bed with a clue! that clue told us to go look somewhere else in the house – like in the washing machine, for example. we'd run downstairs to the washing machine to find another clue to go look behind the tv…you get the idea. after many, many times running up and down the stairs and all over the house, we'd finally find where the easter bunny had stashed the goods. so the free printable is this – decorated easter eggs that you can print off, cut out, and use to create your own easter egg hunt! (or however you want to use them.)
you can download the eggs here. there are three pages – each one numbered appropriately below. download page 1. download page 2. download page 3.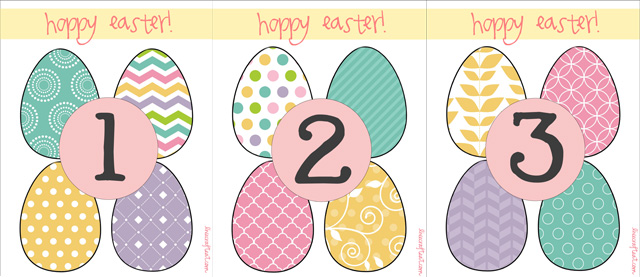 enjoy, and i hope you have a "hoppy" easter!!
{shout out to dedra at prettiful designs – she's awesome. her shop is where i got the digital scrapbooking paper to create these cute little eggs.}