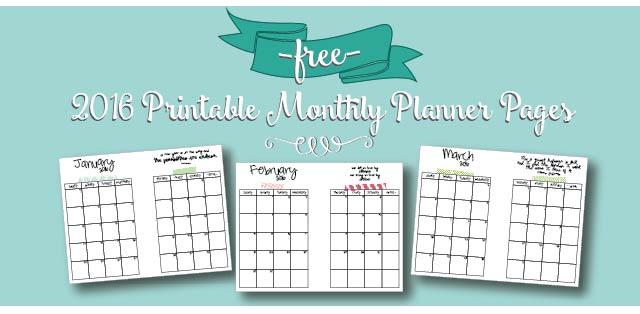 click here for the 2017 version of these pages
a few years ago on new years eve, after writing down some daily to-dos in a notebook (that i made out of a cereal box!) i had the thought that this notebook would work great as a planner for me all through the year! so i got to work and made some cute monthly calendars that i could print out, cut in half, punch a few holes in, and use in this notebook. i was pretty proud of myself for being able to create something all on my own and decided to post it on this little blog of mine, thinking that maybe, just maybe, someone out there would like it too and it would benefit them as much as it was going to benefit me to have somewhere to organize my day-to-day life.
fast forward a few years and here i am creating these planner pages yet again! i've since created another set that i use now with a whole bunch of other add-ins, but i still make this freebie one and am posting it here on my blog because so many people have asked me for it and i didn't want to disappoint!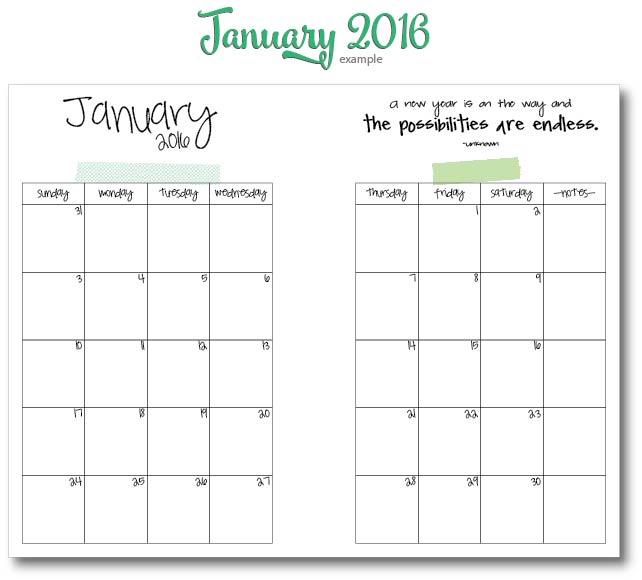 i love the digital washi tape, and i love finding quotes to be able to add to each month – each one motivates me, makes me think, or just brings a smile to my face. i hope you love using these planner pages as much as everyone else has, myself included!
click to download your free 2016 printable monthly planner pages in pdf format.
click here to see my original post, when i first created these freebie calendars.
click here to get the tutorial on how to make your own notebook using only a cereal box and some scrapbook paper.
. . . . . . . . . . . . . . . . . . . . . . . . . . . . .
if you like these calendars, i have a few other printable items in my etsy shop you're going to love!
whether it's the entire 2016 banner calendar set (a shop favorite, for sure)…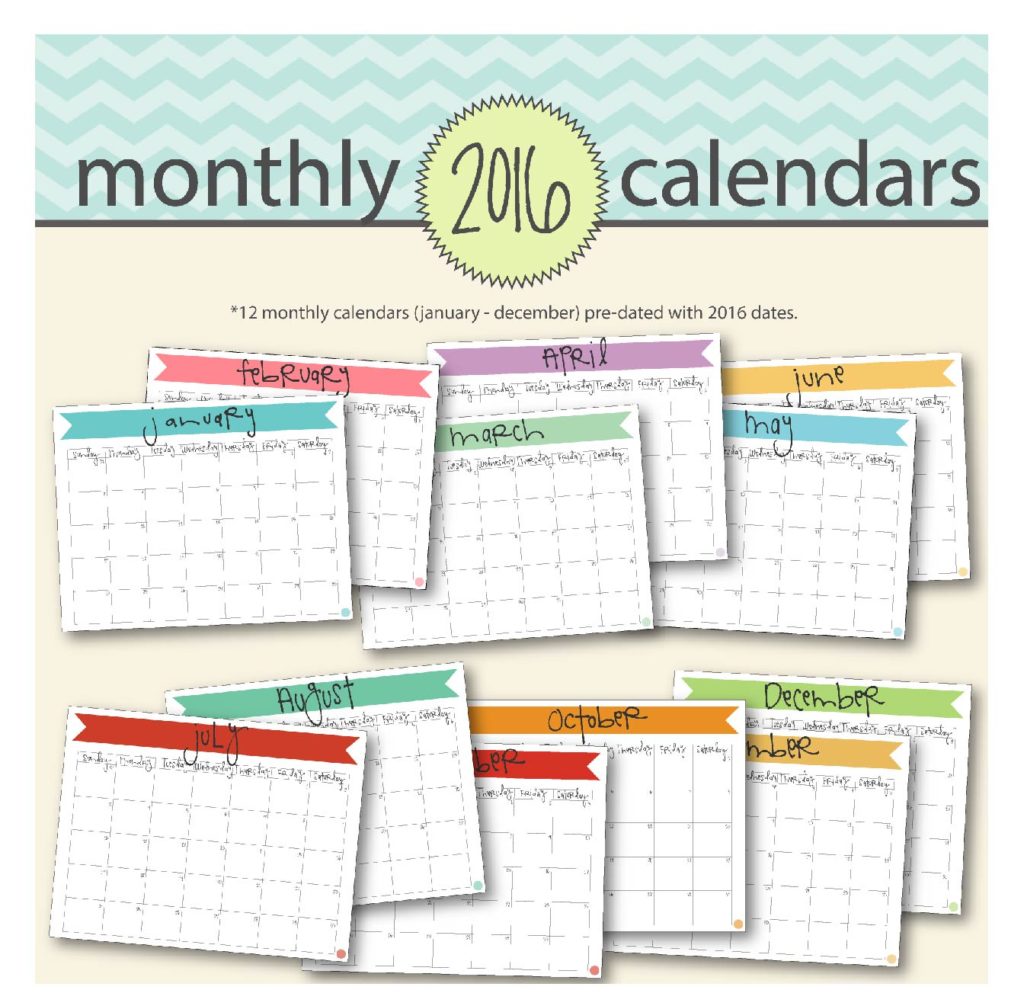 or a similar A5 version for your planner…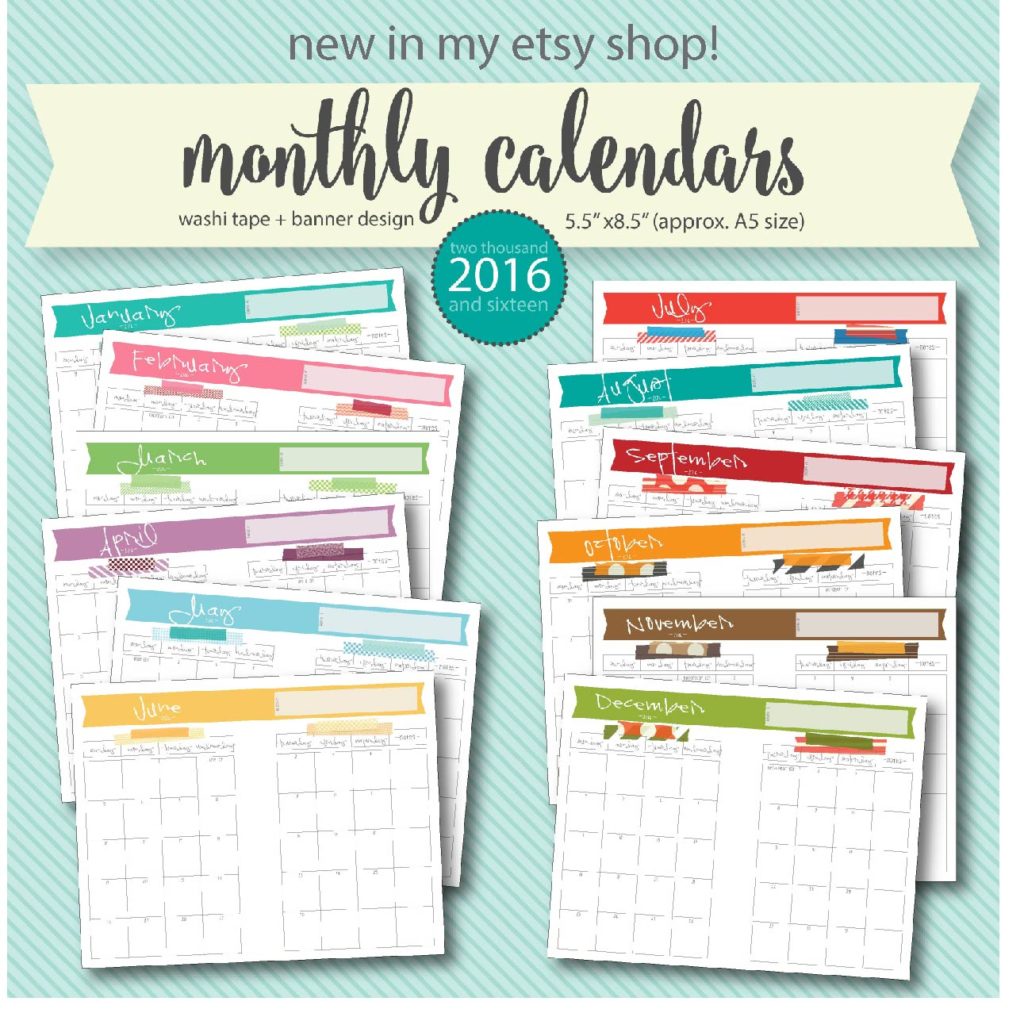 or even an entire 8.5″x11″ or A5 size planner bundle…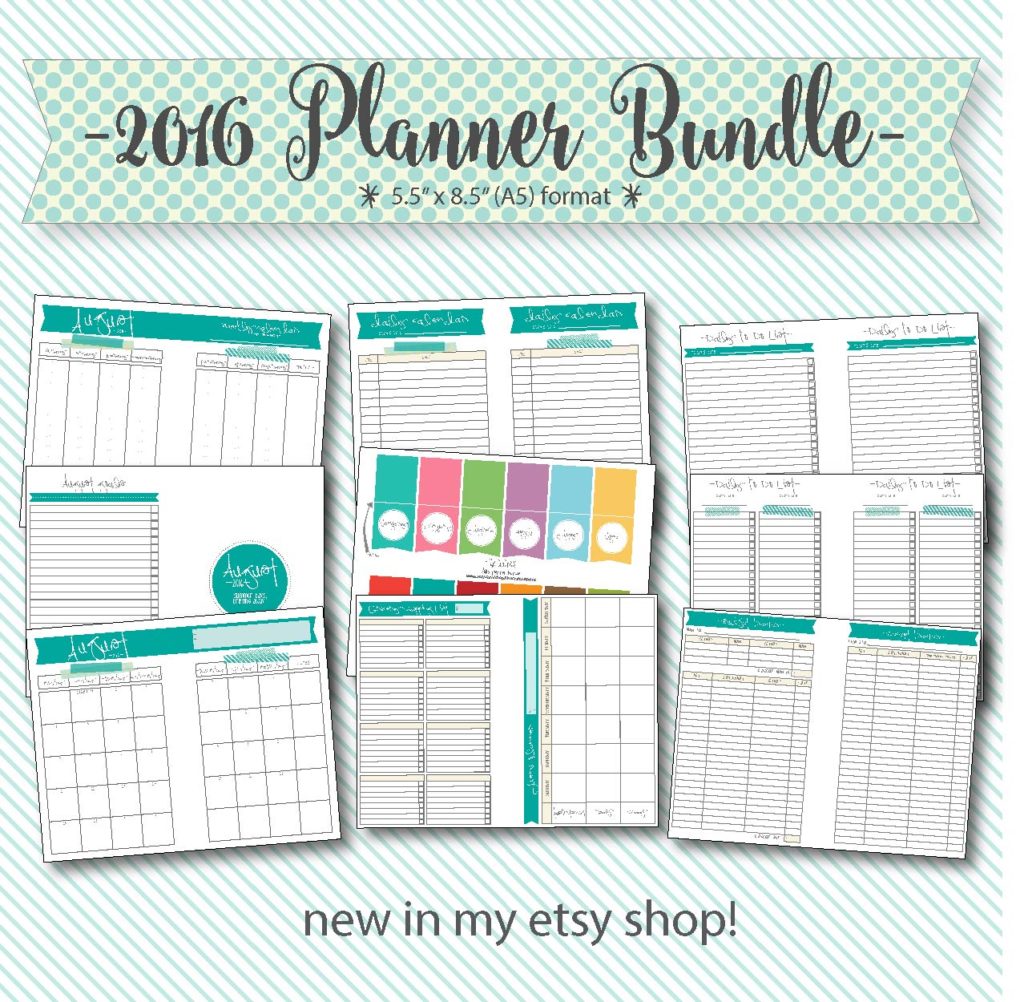 or helping your kids keep their school lunches planned out…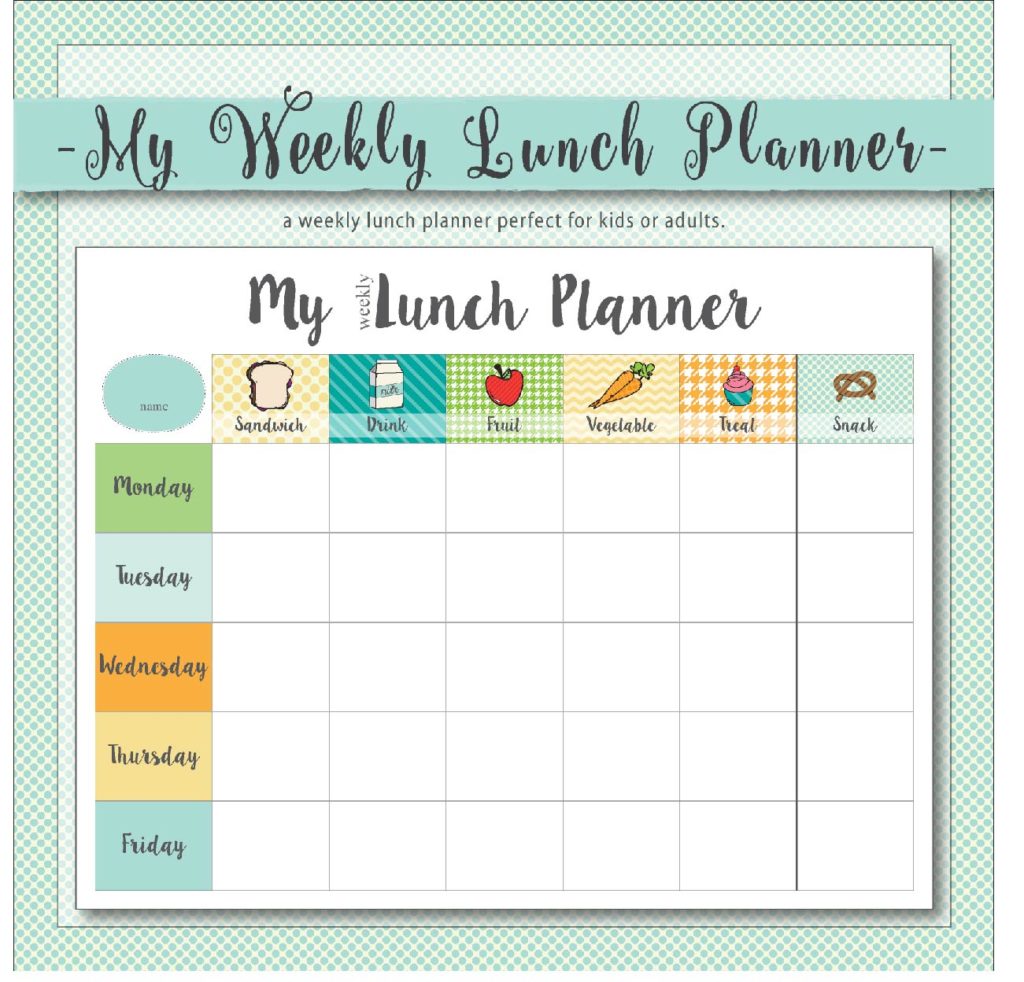 you're sure to find at least one way to make this the year you get it all organized!
happy 2016!