i know it's not the same everywhere, but where i live there is currently no snow to be seen, and i've been going outside and running errands in just a long-sleeved shirt, if not a t-shirt! our trees are actually starting to show little tiny buds and i've seen people outside starting to work on their gardens.
i'm not saying this to make anyone who is still buried in snow feel bad (ahem, my family in canada…), but rather to give some encouragement – spring is coming!!!
i love april because it brings with it easter and spring and flowers and rain showers…oh, how i love april.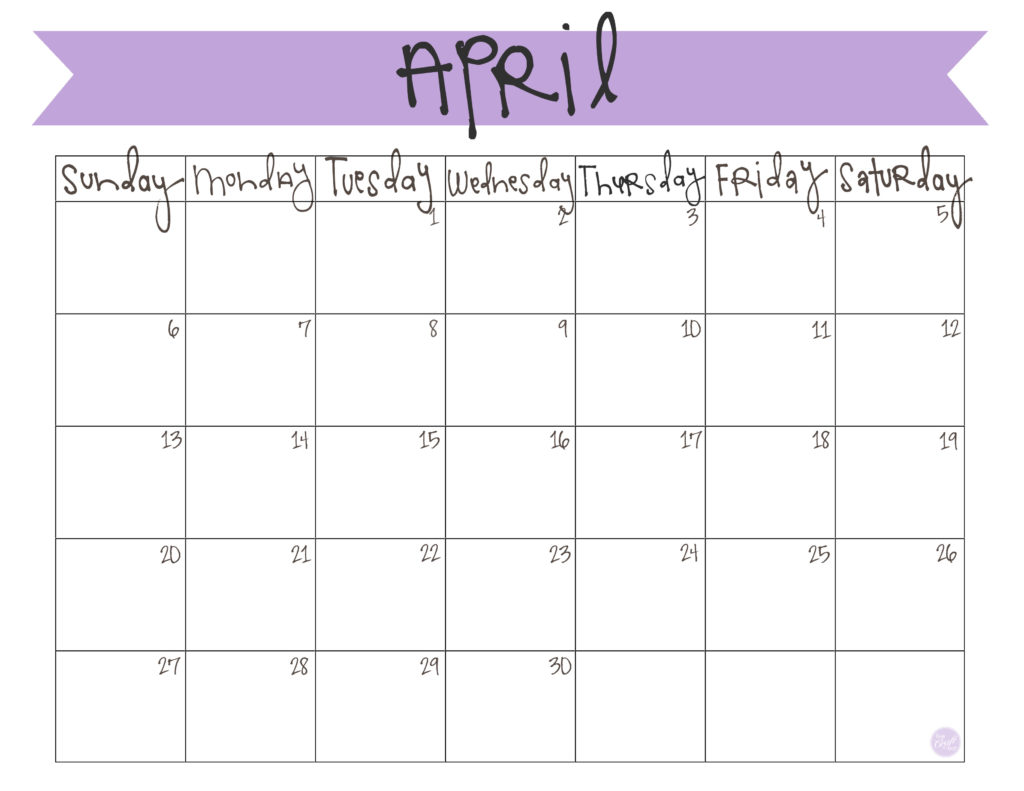 to download your free april calendar you can…
1) jump over to facebook and "like" live craft eat to download (unless you already "like" me…in which case, THANK YOU!)
2) you can download it here on the site.
AND if you're on pinterest, it would be awesome if you could repin it to help share the love.
on a side note… i've officially opened my Etsy shop – Live. Craft. Eat. Print. it will have lots more of what you see here even though it's in its early stages…baby steps! currently it does have the entire 2014 calendar set of these monthly freebies at a discounted price since part of the year is already over. it also has a second 2014 calendar set with a notes section.  i'll still be posting the free calendar just prior to its month, but if you're looking to get the entire year of these calendars all at once jump on over to my shop!
one other quick note, all of the calendars i've ever done are now over here on the lce calendar page!
hoping everyone has a happy april, and lots of spring weather and sunshine, and no snow!!