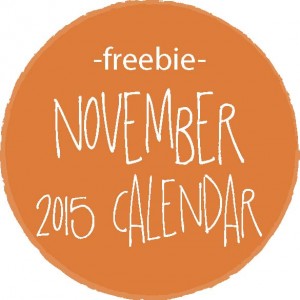 i have to say, preparing all the 2016 calendars for my etsy shop and for the blog i almost forgot we were still in 2015! i'm getting way ahead of myself. but the year IS coming to a close and i am really looking forward to all the fun, family-filled holidays coming up soon. and the changing leaves. and the smell of cinnamon in the air. and lots, and lots of yummy food. and sweaters. and pie. and turkey. and cranberry sauce. but definitely not snow.
i know the end of the year will slip away fast, so i'm going to make sure to write it all in so i don't miss a moment. and because i don't want you to miss a moment either, i think you should print out this free november calendar so you can jot in all the fun festivities coming up this month. or at least write in a memory from each day so you can keep it to look back on in years to come 🙂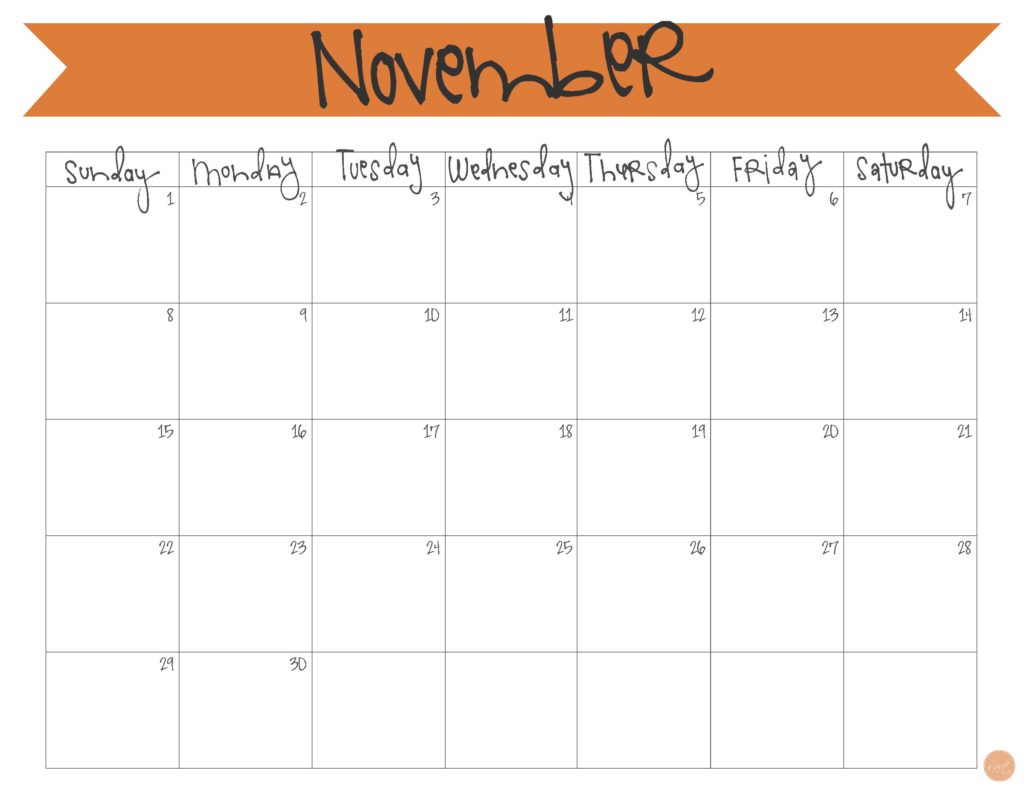 click here to download your free november 2015 printable calendar pdf!
 . . . . . . . . . . . . . . . . . . . . . . . . . . . . . .
if you want to get the whole year of 2015 monthly calendars all at once, visit my etsy shop, live.craft.eat.print. where you can find these and other planner/organizational/calendar-type of items, including the now available 2016 banner calendars.