There is nothing better than walking outdoors at the beginning of springtime and feeling like nature is waking from a long winter's nap! Seeing little green shoots coming up through the ground and buds starting to form on the trees is a literal breath of fresh air! April is such a wonderful, beautiful month! It is also such a busy month between spring cleaning, planting gardens, all our normal to-do's and goings-on, not to mention one of my favorite holidays: Easter.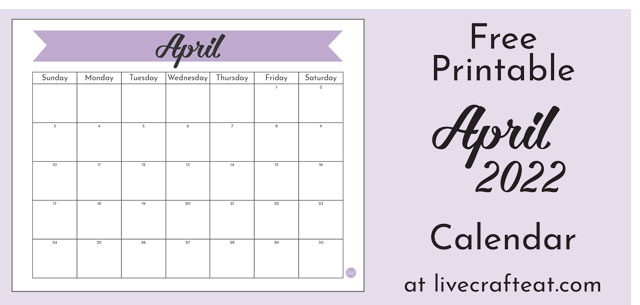 I plan on printing out a master To-Do List to put on the side of my fridge so I can check things off as I go.
For Easter, I intend to make a coloring book for my kids using these 100 Easter Coloring Pages, set up an Easter egg hunt using these Easter Egg Templates, and make some Breakfast Hash Brown Quiche using leftover ham from Easter dinner.
And then of course, for all my scheduling needs I'll be printing out the April 2022 calendar you see below (though, if you'd like to see other layouts and designs that you can print for free check out these April 2022 Calendars over at printabulls.com).
If you'd like to print this April 2022 calendar you see below, click the link below the image to download the PDF file to your computer, and then print! It's so easy – and it's free!