May is such a wonderful month! The weather is starting to get so much nicer which means there are a lot more options for fun things to do! Whether you like to garden, take long walks, or picnic at the park, your outdoor activity options increase significantly this month.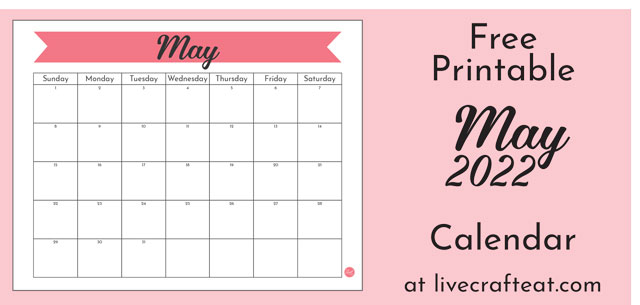 This free printable May 2022 calendar will come in handy for planning all your activities, both indoor and outdoor, in addition to anything else you like or need to plan such as meals, goals, to-dos, etc. Though, if you are in need of some specific free printables, may I suggest you check out these posts from both my blog here and from another free printable site, printabulls.com:
Free Printable Weekly Meal Planner
Free Printable 2022 Summer Calendars
More Free Printable May 2022 Calendars
Free Printable Monthly To-Do Lists
Without further ado, if you are here to print out our May 2022 calendar, simply scroll to the bottom of this post (just below the image of the calendar) to download your freebie!