It is the peak of summer! The month of July is nestled perfectly in the middle of summer break and it is always so much fun. We've got some really hot summer days, perfect for playing in the water and soaking up the sun, and the 4th of July is the best reason to get together with family and friends.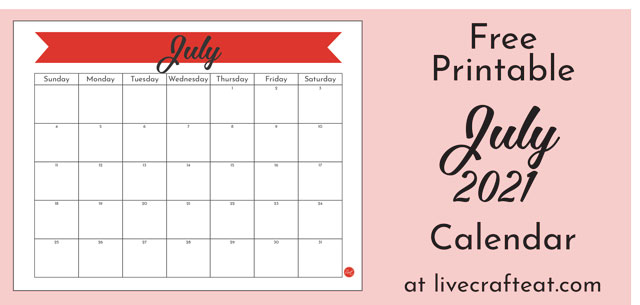 Make sure you print out this free printable July 2021 calendar at home and jot in everything on your family's summer bucket list to ensure you don't run out of summer before you finish your list!
All you need to do is scroll to the bottom of this post and click on the link for the free printable July 2021 calendar to download the PDF file. Easy peasy!