"Better late than never!" Isn't that how the saying goes? We've really jumped into summer and have had so much fun, which also means being away from the computer for a bit. So this June calendar is a few days late, but still definitely worth downloading and using to write in all your happenings and goings-on for the rest of the month.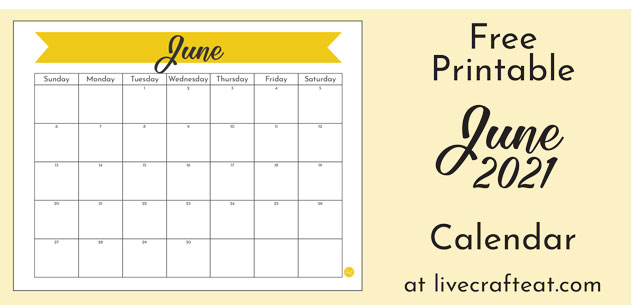 I love to meal plan, as evidenced by my free printable weekly meal planners post (there are a bunch of free printables – take a look!), and I know some people like to plan out almost their entire month of meals, so this June monthly calendar is perfect for writing that in and posting it on your fridge. Or you can write in all your playdates and splash pad and park visits to make sure you get the most out of this summer!
And if you want MORE options for free printable June 2021 calendars, be sure to check out printabulls.com where they've got so many great ones to choose from! Every printable on their site is always free and always so awesome!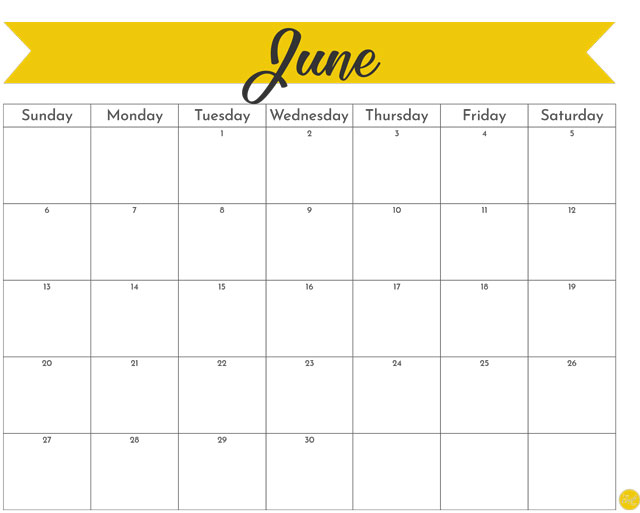 Whatever you plan to use this June 2021 calendar for, it's free to use for personal use and all you have to do is click on the link below to download the PDF file. It's as easy as a summer peach pie!