I am so excited that May is finally here! The weather is finally getting a little warmer on a more consistent basis, the birds are singing, and the plants and trees are displaying their beautiful blossoms! My kids are getting a little bit trunky with school almost being over – and I don't blame them! I'm ready for school to be over and for our summer to begin.
With that being said, there is still a lot to do in the last month of school and I'm receiving lots of notes and emails from teachers with important dates and upcoming events to take note of. So this May 2021 calendar is being printed out today, filled in with all of these dates, and then posted on our fridge to make sure no one forgets. With lots of kids and lots of teachers, there are so many things to remember and calendars are a lifesaver!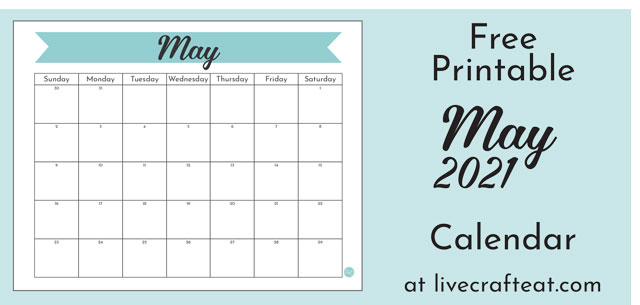 You can have this May 2021 calendar for free too! All you need to do is scroll down to the link below, click to download the PDF file to your computer, and print! This calendar is so cute, but if you're looking for more layouts/designs be sure to check out the FREE PRINTABLE MAY 2021 CALENDARS at printabulls.com.