We love a hot summer day with the BBQ going and a bunch of salads and cold drinks in the fridge. July definitely provides lots of opportunities to entertain or to just sit back and enjoy some grilled corn and burgers with the family.
Of course, we look forward to the 4th of July and plan to make some coloring books using these free printable 4th of July Coloring Pages, Firework Coloring Pages, and American Flag Coloring Pages to keep the little ones happy while we're cutting up watermelon slices and getting ready for the firework show!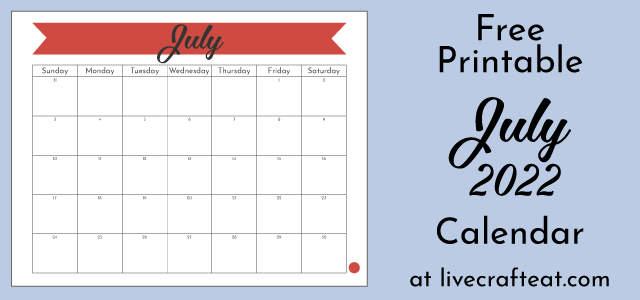 Whether you like to entertain on these hot, lazy summer days and need a place to keep all your parties organized or you just need a cute July calendar to keep your regular monthly schedule on track, we'd love for you to print your free calendar using the link below! (Look just under the calendar image for the link.)
If you'd like more free printable calendars be sure to check out printabulls.com where they have SO MANY printable monthly calendars to choose from…and they're all 100% free!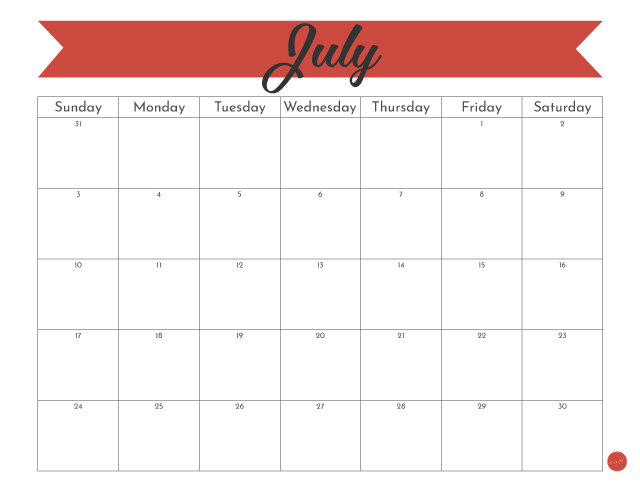 Happy July!