The month of August can be one of the most dreaded yet looked-forward-to months of the year. Dreaded because it means summer vacation is almost over – lazy days spent swimming in the pool, blowing bubbles at the park, and eating watermelon every single day are just about at an end…but for good reason! School is going to start in just a few short weeks, which is why it is also a month that we look forward to! Meeting our new teachers, seeing our friends from last year, and setting new academic goals for the new school year are always things we love.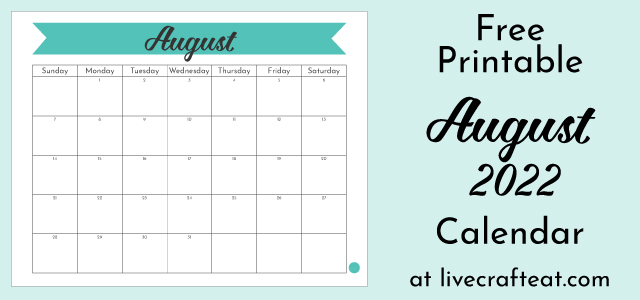 August is an opportunity to squeeze in all those last-minute summer activities and do all the things we need to do to get ready for school to begin. So we will all for sure be in need of a calendar to make sure we get it all done! Below, (beneath the image of the calendar) you will find a link to download your own printable August 2022 calendar that is free to print for personal use. Whether you print it to organize your end-of-summer/beginning-of-school events or you use it for other things such as meal planning, appointments, or for all your to-dos, I know you'll find it very helpful in keeping your life organized!
To help you get EVEN MORE ORGANIZED for the school year, you'll want to check out these posts containing oodles of amazing free printables from printabulls.com (they've got so many things to keep your organized!):
Free Printable First Day of School Signs
Free Printable August 2022 Calendars
Free Printable September 2022 Calendars
Free Printable 2022-2023 Academic Calendars
84 Free Printable 3-Month Calendars
20 Free Printable 4-Month Calendars
Free Printable Weekly Planners
Free Printable Two-Week Planners
Free Printable Cornell Notes Templates
Free Printable Assignment Trackers
Free Printable Monthly To-Do Lists
And if you are an educator/teacher/homeschool parent, you'll want to also check out these posts for some helpful free printables:
Free Printable Attendance Sheets
Free Printable Student Information Sheets
Free Printable All About Me Worksheets
Free Printable Pledge of Allegiance Words
Free Printable Letter A Worksheets
Free Printable Months of the Year Worksheets and Printables
Free Printable Days of the Week Worksheets and Printables
You are going to be the most organized student/teacher/parent/person this coming school year!
Click the link below for this free printable banner August 2022 Calendar: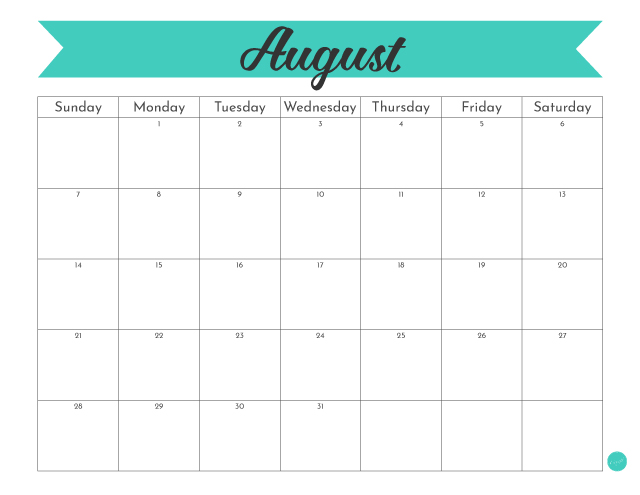 Happy end of summer and beginning of school!