I love this time of year – when tulips show off their colors and the trees are covered in little pink and yellow flowers. Our peach trees have thousands of blossoms which means there are good things to come!
We just had our 5th child a few weeks ago so I'm trying to get into a new routine, meal plan like never before (freezer meals are a life-saver!) and figure out how to schedule in naps. Hahaha, I don't see that last one happening ever though. So even though we are simplifying a lot right now with a newborn in the house, I've still got lots of uses for this printable calendar. Because with 5 kids, things are never going to slow down!
You can print your free printable May 2019 calendar using the link beneath the image below:
. . . . . . . . . . . . . . . . . . . . . . . . . . . . . . . . . . .
I'll be posting these freebie calendars every month, but if you'd like them in advance of each month or if you want to print them all at once, feel free to visit my Etsy shop, livecrafteatprint, where you can get the whole set!
Printable 2019 Monthly Calendars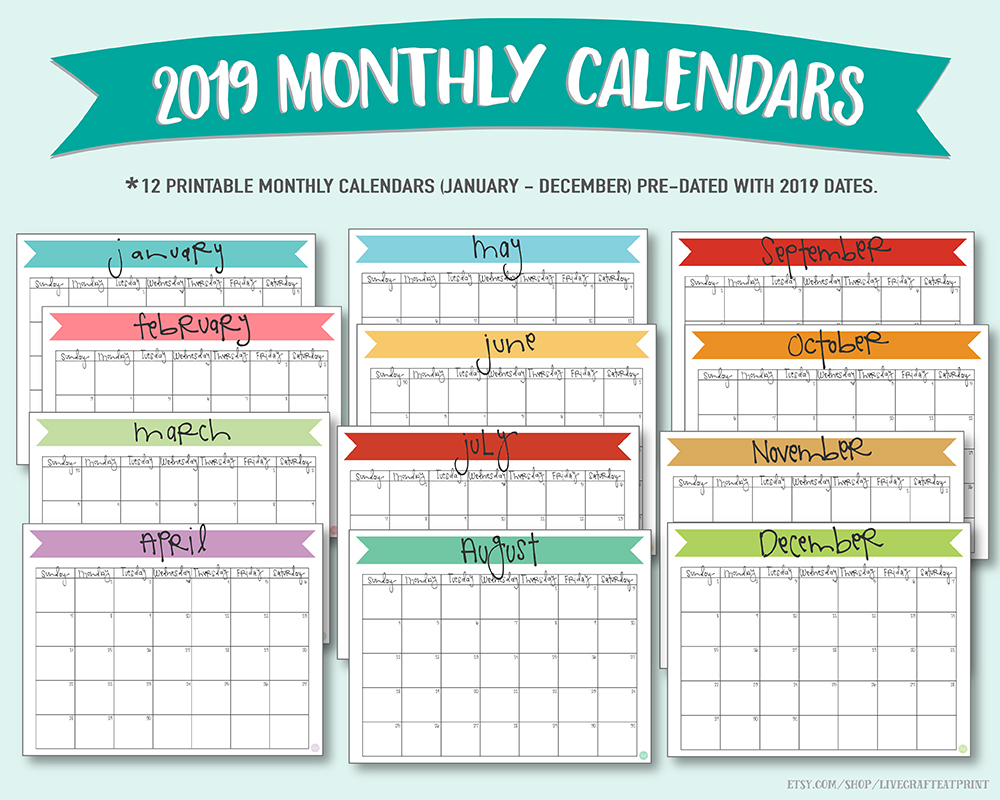 And if you happen to have a spring baby on the way, or know someone who does and want to get them an adorable gift, check out my other Etsy shop, Kate and Meri, for custom onesies.