Another month, another calendar! These days are just zooming on by. Summertime completely snuck up on me. I can't believe my kids are already out of school and the lazy days of summer are already here – though can you consider them "lazy" when you've got five kids to entertain?! haha.I'll be spending a little bit of time today talking with my kids and having them fill out their summer bucket lists to see what they want to do this summer. Then I'll print out this June calendar and schedule in as many fun activities as I can! Year after year their summer break goes by way too fast so I've learned to get an early start on all the fun!

If you need a June 2019 calendar to keep track of all the things going on in your life this month, scroll down to download your free printable June 2019 PDF!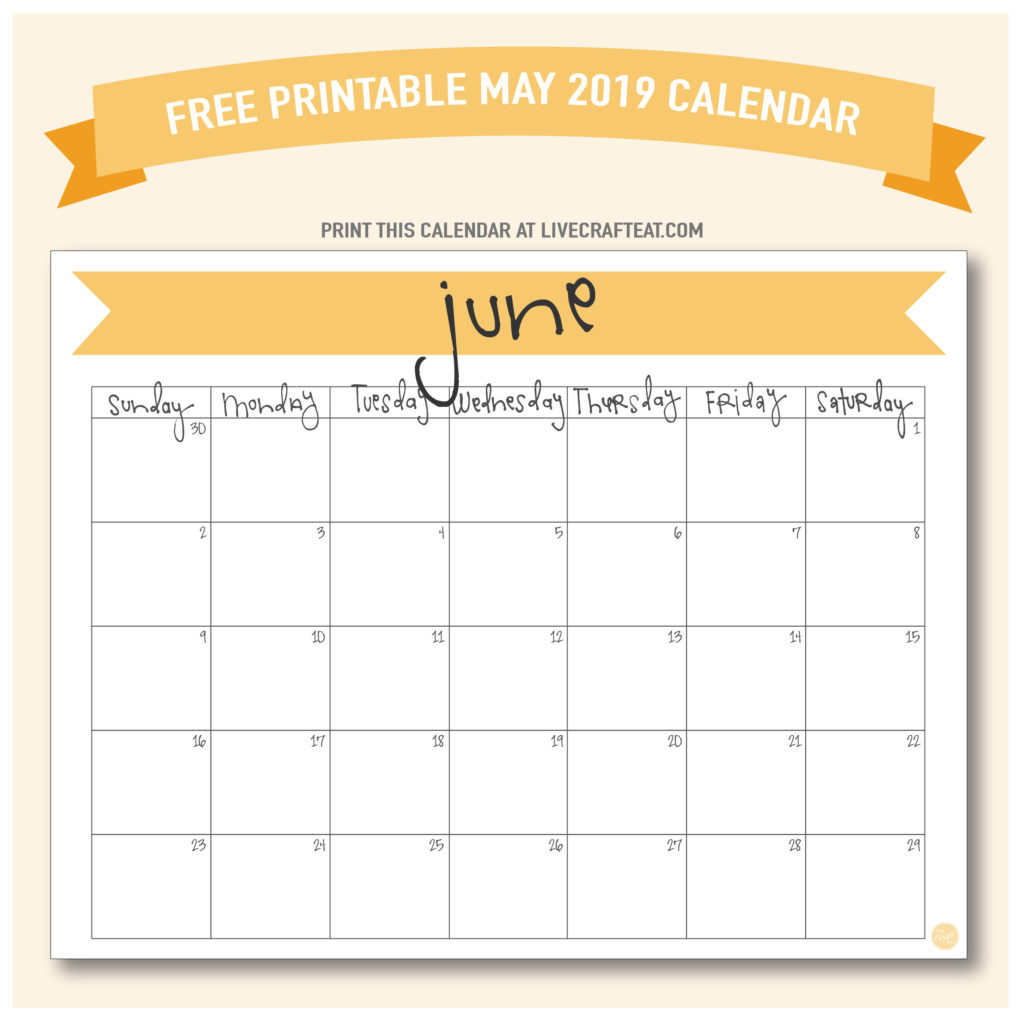 I'll be posting these freebie calendars every month, but if you'd like them in advance of each month or if you want to print them all at once, feel free to visit my Etsy shop, livecrafteatprint, where you can get the whole set!
Printable 2019 Monthly Calendars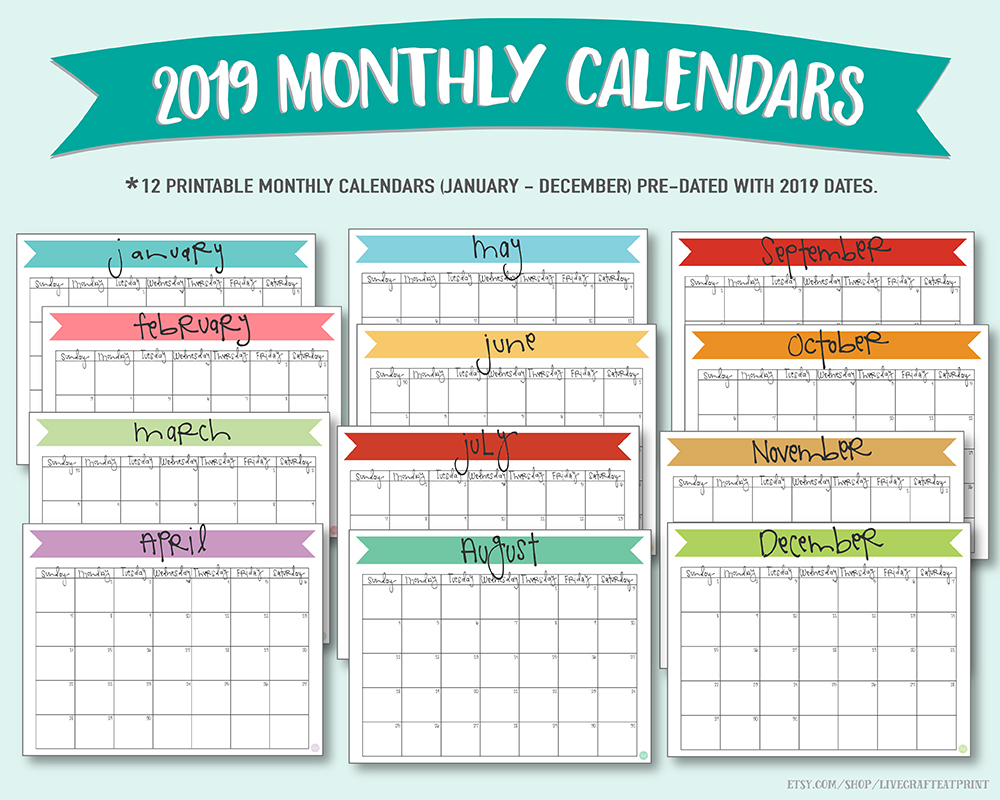 And if you happen to have a summer baby on the way, or know someone who does and want to get them an adorable gift, check out my other Etsy shop, Kate and Meri, for custom onesies.