I'm a few days late posting this – the weather has finally warmed up where we are and the rain has subsided…at least for now. So for now we are soaking up all the sunshine and hoping it doesn't start to rain again!
We are excited for the Fourth of July and getting together with family to enjoy some fireworks and some great food! The rest of our month will be filled with lots of time outside, swimming, and checking things off our summer bucket list.
I used to think that summertime would be a "break" because we wouldn't have school, but in some ways it is busier than the school year! So you if you find yourself in the same boat as me and are trying to keep yourself organized even in the "lazy" days of summer, then go ahead and print off this free printable July 2019 calendar to help you out! All you have to do is download the PDF file below and print on your home printer. Easy as apple pie.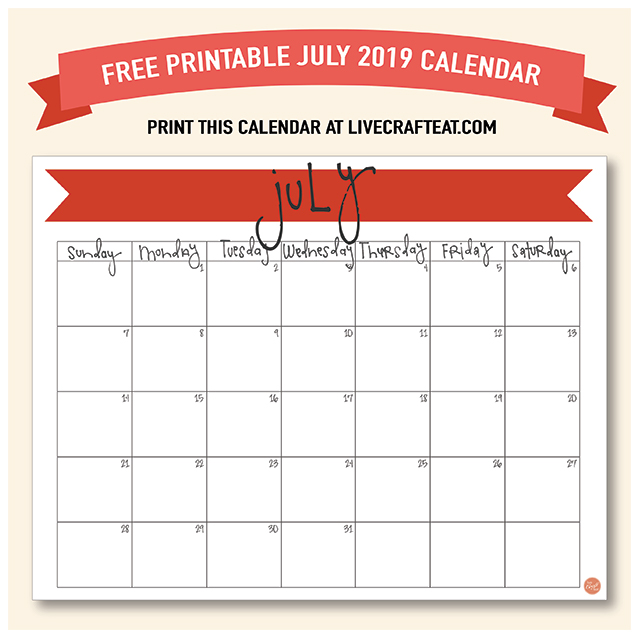 Enjoy your summer!