It's that time of year when ghosts and goblins, princesses, and superheroes roam the neighborhoods looking for candy…also known as kids dressing up in costumes and going trick-or-treating. 😉 Oh, what fun it is to celebrate Halloween! It's the only time of year when dressing up in a costume at work or at school is totally acceptable and even encouraged! We love to decorate for this spooky holiday and interact with neighbors and friends using free printable "You've Been Booed" signs, giving gifts using free printable Halloween Tags, and having fun Halloween-themed Word Searches available for kids at our Halloween parties. If you'd like awesome free printables you should check out printabulls.com where everything is free to download and print! They've got sooo many Free Halloween Printables and Free Printable Halloween Coloring Pages to help you and your children and/or students celebrate Halloween this October!
If you've got lots of Halloween events to attend or parties to plan, or even if you just need to plan out your day-to-day life this month, then this October 2023 calendar will help you get it all penciled in!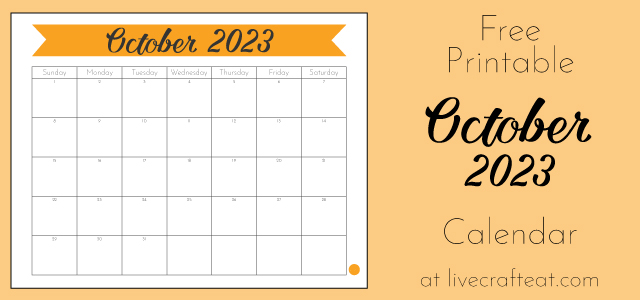 Just click on the link under the calendar image below to download your free PDF. It's as easy as pumpkin pie!
If you'd like even more free October 2023 printables to choose from in a whole bunch of different designs and options then check out these Free Printable October 2023 Calendars!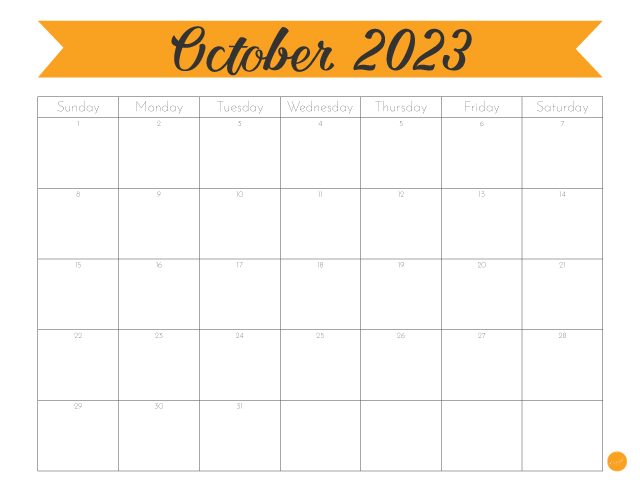 Happy Haunting!