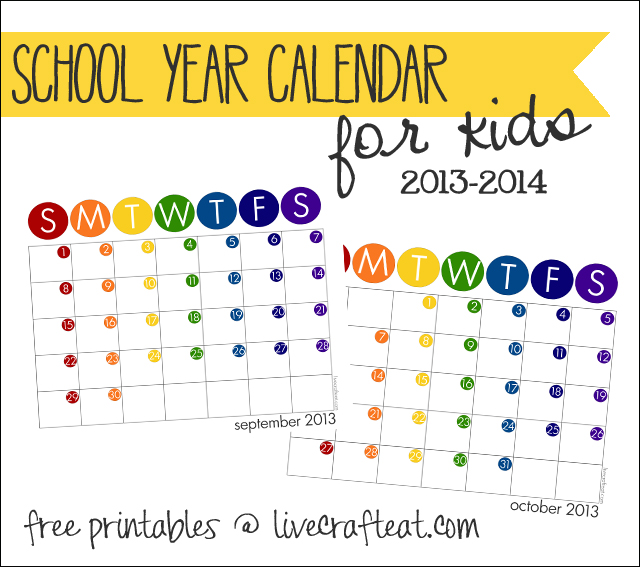 since starting school only a few days ago, it seems like there's already so much to keep track of for both my student-kid & myself. our family calendar is full with things our family gets to do – practices, appointments, playdates, etc. and there's not much room to write in anything else. so i made this colorful school calendar for my kid to be able to write in and keep track of his own school assignments. he needs to read for 20 minutes/day, hand in his homework folder every friday, do a few pages in his math book daily, etc.
not only will having his own calendar help teach him responsibility and organization, but it will help him learn the days of the week, the months of the year, and how to write out a full date.
bonus: just because they're simple & colorful doesn't mean you can't use them for yourself! (however, if you're looking for something a little different, i have free printable calendars that i make for myself and post here on my blog every month. here's september's calendar.)
by the way, if you like these "kid's" calendars, you'll LOVE what i've got up my sleeve for next week! it incorporates these calendars and learning about dates with a whole bunch of other fun things.
you can download all of these calendars for free below.  september 2013 through june 2014 are available, so you've got the whole school year covered!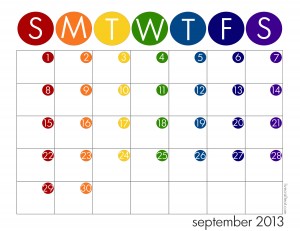 and if you're looking for even more fun calendars for either you or your kids, visit the live craft eat calendars page! <-just click on the link!