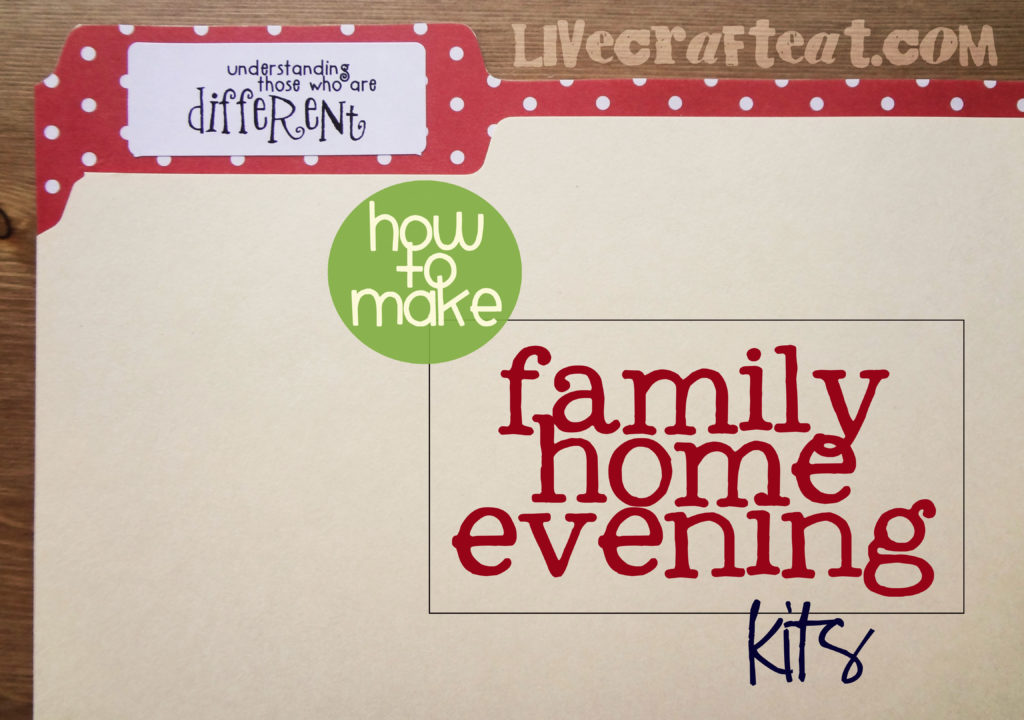 family home evening kits are awesome. you put up a little bit of time and effort in the beginning, but your monday nights will be stress-free, structured, and pre-planned for a long time! and don't feel like you only have to use each lesson once. save it for next year or even just a few months from now – just like the church manuals rotate through so we can be reminded of certain principles, family home evening lessons should also be used over again to remind us of different lessons that need to be learned and re-visited often.
one of the keys to having a successful family home evening is consistency. while this means holding your family home evenings on a consistent basis, i also think that for the most part, the structure of family home evening is important. (this doesn't mean you can't throw in a trip to the park or anything like that, but it is nice to know what to expect most nights.)
so, here is one way of setting up your family home evenings. use whatever family home evening resources you can, prep everything, put it nicely tucked away in a file folder (aff link; tape up the sides to keep any little pieces from falling out), and the next time you're caught scrambling to find something to do on Monday night, whip one of these out for a fun learning activity and a great time spent with family.
the first thing you'll need to include in your family home evening kit is an outline. this is the order in which you will follow your songs, lessons, activities, etc.
while they may vary slightly depending on how many activities you have and what kind of lesson you've included, they will be pretty close to the same every time:
opening song
opening prayer
scripture
lesson
story
activity (for younger children)
activity (for older children)
closing song
closing prayer
a recipe for refreshments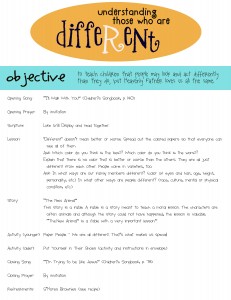 the next thing you'll need is an opening song to go along with the theme of your lesson. photocopy from the church's songbooks or download it from 
lds.org
(either the hymns or children's songbook).
after that, you'll need a scripture. print it up nice and big so that you can post it somewhere (fridge? bathroom mirrors?) during the week. laminate it if you think you need to, and/or add a magnet on the back so it's ready to display. or even print one up to fit in an "fhe frame" that you display all week long.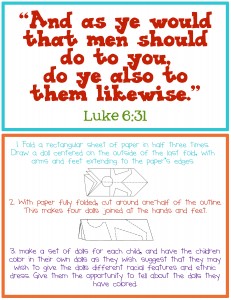 now it's time to include the lesson and any props that you might need to include with it. for example, in this lesson we're talking about different colors, so i've included in my folder different colored squares of paper.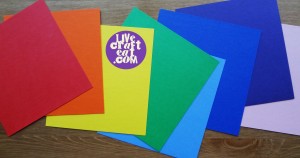 this understanding those who are different family home evening kit happens to have a story separate from the lesson. and this story is one of my very favorites!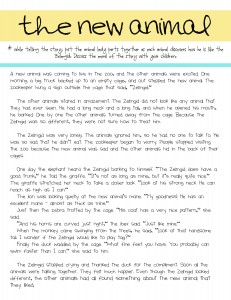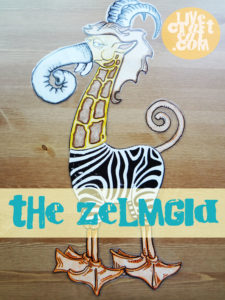 for the animal pieces in the story, you'll need to go to 
the friend
 and download their images there. print them out onto white cardstock, color, cut, and laminate for durability (since i'm sure all the little hands will want to play with them and help to build the zelmgid!).
the next step is to come up with an activity (or two, if you're making one for younger children and one for older children). include instructions and any game pieces, if needed.
in this fhe kit, the younger children's game involves cutting out paper people and drawing them all differently. the download for this is combined with the scripture download, above.
for the older children, their game involves putting themselves in other people's shoes – how would they feel if they were in a certain circumstance? how would they like people to treat them?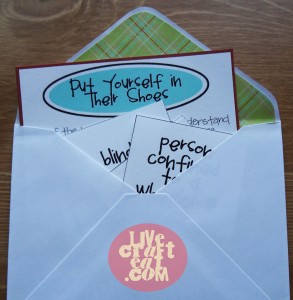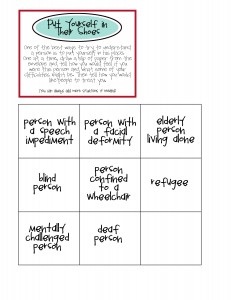 click here to download the "put yourself in their shoes" game for the understanding those who are different fhe kit.
and last, but not least, refreshments or a special treat. this particular recipe needs to be made earlier in the day so it can cool down, but they are well worth it. everyone will love s'mores brownies – because just like when we make other people feel good about themselves, we feel so good we want to look for ways to do it s'more! ha.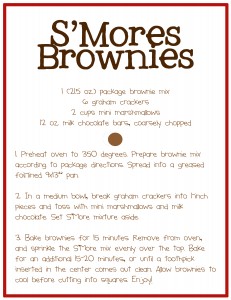 click here to download the s'mores brownie recipe for the understanding those who are different fhe kit.
enjoy! and have a happy monday night!
p.s. this kits are great not only for family home evening, but for anytime you need to sub in primary or nursery (leaders – keep some in your cupboards!), or even just for keeping your kids entertained in sacrament meeting. i've often pulled out little games from my family home evening kits to throw into our church bag.
this is an outline that was given to me years ago but i've since made all the printables by myself. so if the original source is out there, thanks so much.