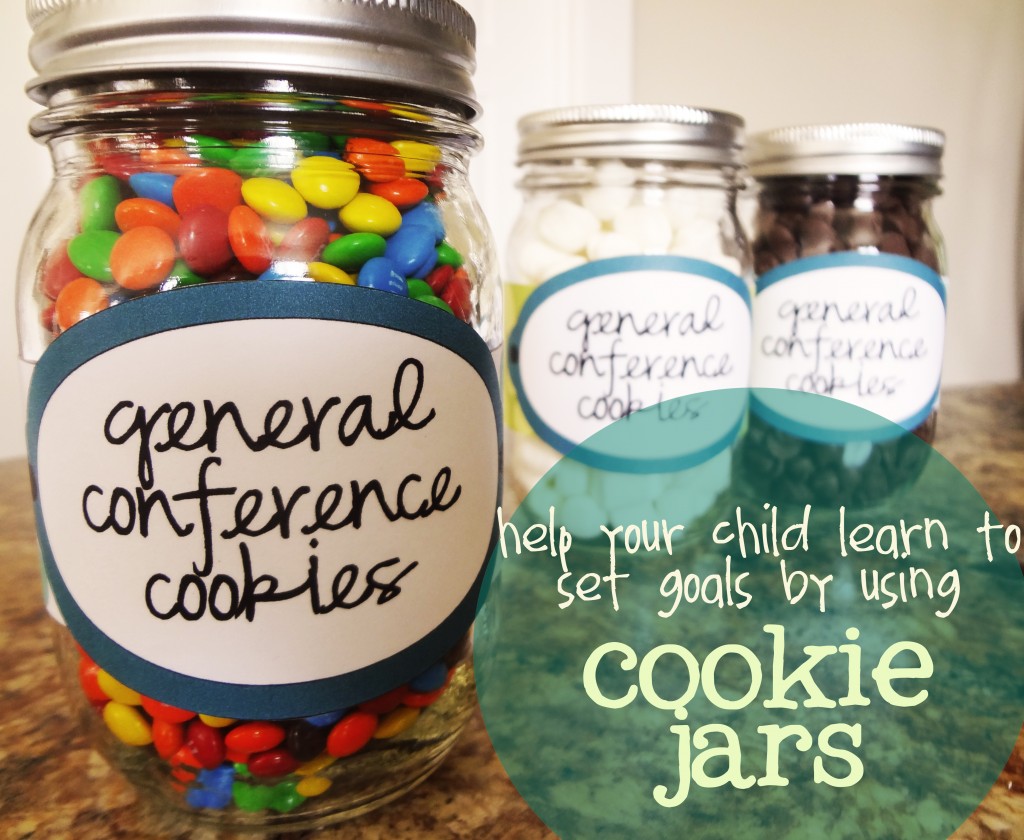 have you ever tried  a reward system where you give your kid something immediately after accomplishing a given task? i have. you made your bed – here's a treat. you cleaned up your toys – here's some money. you made a good choice – here's a new toy. not only does this get expensive after a while, but it can sometimes feel like there's too much "instant gratification" – that there's no sense of taking small steps to work towards something bigger and better.
there are several things i am implementing to try and encourage my kids to set goals and to work towards something, and this is just one of the ways i'm trying to teach them delayed gratification and patience: the cookie jar.
whenever my kids complete a chore, or if i catch them doing something nice for someone else, or when they are obedient, they do get a treat – a chocolate chip or two. BUT they don't get to eat it. we put it away in a "cookie jar" and at the end of the week they get to use all the chocolate chips they've saved up over the week to bake and eat cookies. all it takes is one week of not having too many chocolate chips in their cookies before they realize that yes, they do want to earn as many as they can before baking time comes!
with general conference coming up, i made some labels to put around our mason jars (they fit around the pint-sized jars) to make them extra special for the occasion. and we actually have 3 jars – one with chocolate chips for these freezer-friendly oatmeal chocolate chip cookies, one with marshmallows for my favorite s'mores brownies (technically not cookies, but whatev), and these m&m cookies – they are sooo good…the batter alone….
this week is general conference and i like to make a big deal of it – all week we've been working on cleaning and getting our chores done (shopping, laundry, etc) so that come the weekend we can relax and spend time together as a family watching conference.
having said that, this little (delayed) rewards system is great for ANY and EVERY week – not just for general conference! so i've made some printable jar labels that just say "treat jar" to be used any time of the year.
here are the printables. feel free to print some for your family!

"general conference cookies" or "treat jar"
enjoy!