first of all, i just wanted to say a big thank you to everyone for their interest in bubblegum ben! we had quite a few comments and a ton more emails asking for the pdf. i hope you all enjoy using him in your music time. our primary kids just love him!
also, look for today's free download at the bottom of this post. if you want to be notified each time there's a new post and/or download, go ahead and like us on facebook or even subscribe to the blog (see the sidebar) to get notifications right in your inbox! by doing this you also let me know that you like what i'm doing. and so i'll keep doing it. plus, it makes me smile 🙂 now onto today's post….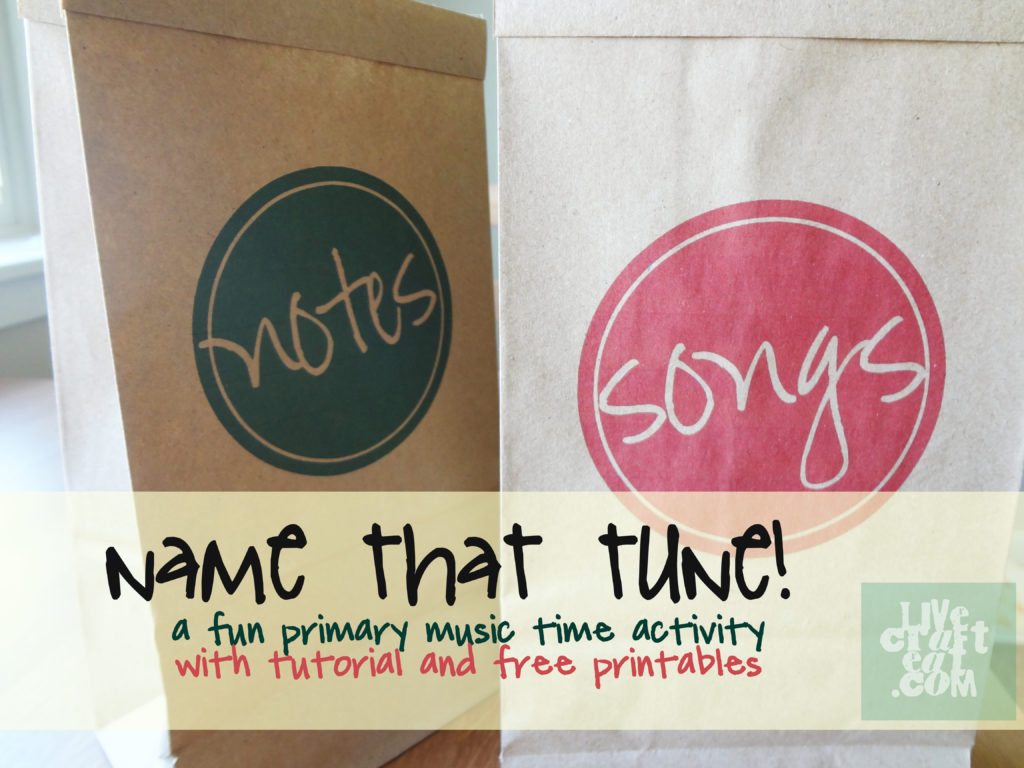 so, today in music time we played a game that i used to love as a kid – name that tune! does any one else remember/use this game? some of the kids in our primary had never played this before! i was happy to enlighten them!
here's how to play:
-pick a child to come up to the front of the room (however you do it…drawing their name on a stick/the most reverent child/etc.). that child picks a piece of paper from the song bag. do not open it! they hand it directly to the piano player without peeking!
-have another child come up (or use the same child that drew the song if you have a small primary) and draw a piece of paper from the notes bag. this piece of paper will have a number written on it. this number indicates the number of notes the pianist plays to see if the children can guess the song! (they can open and look at this one.)
-once they've guessed the song they get to sing it. remember, if the child who picked it doesn't know the answer, they can always ask for help from the rest of the children or the teachers.
note: for the juniors we made sure that they had pieces of paper with big numbers on them (4-8 notes) and for the seniors we had smaller numbers (2-5). also for the seniors, we included some numbers with the words "end of song" on them so the pianist played the last few notes of the song…just to make it a little tougher for the older guys!
and now on to how to make this activity.
to dress up the regular-sized brown paper lunch bags, i found this tutorial on how to print an image directly onto the bags from your home printer! such a great idea. here's how it went for me:
1. using masking tape, secure the bottom flap as well as the opening of the lunch bag. make sure that your tape is folded over top of the opening on to the other side of the bag. we don't want anything getting snagged in the printer.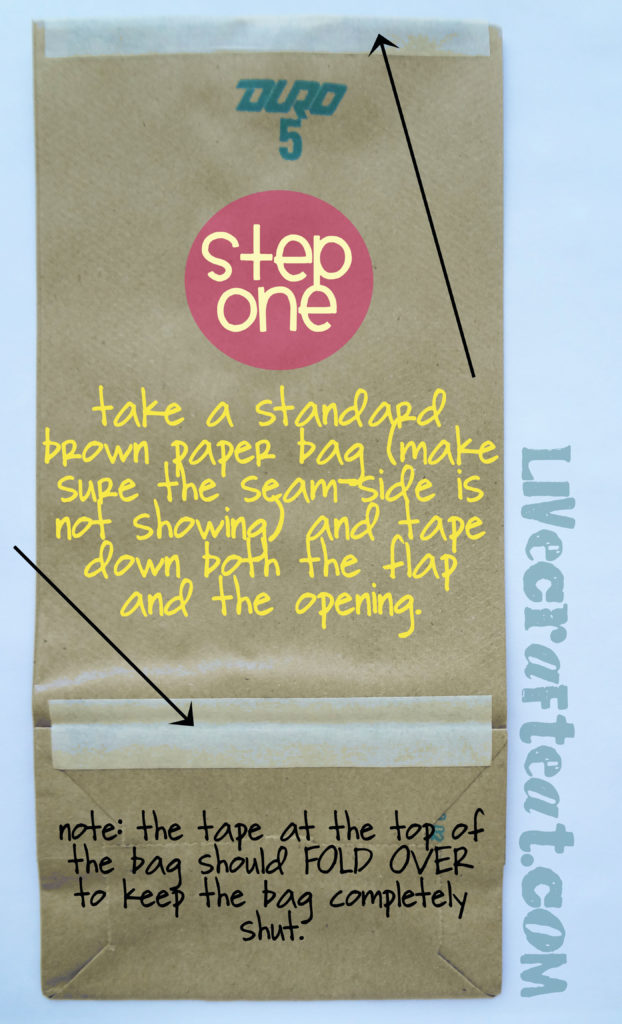 2. insert your paper bag face-down into your printer, with the opening going in first. push it over to the side of your printer that normally prints on the left side of a piece of regular paper.  download the file at the bottom of this post. print! (please note: all printers print differently – do what would work best with your printer. these instructions are what worked on mine.)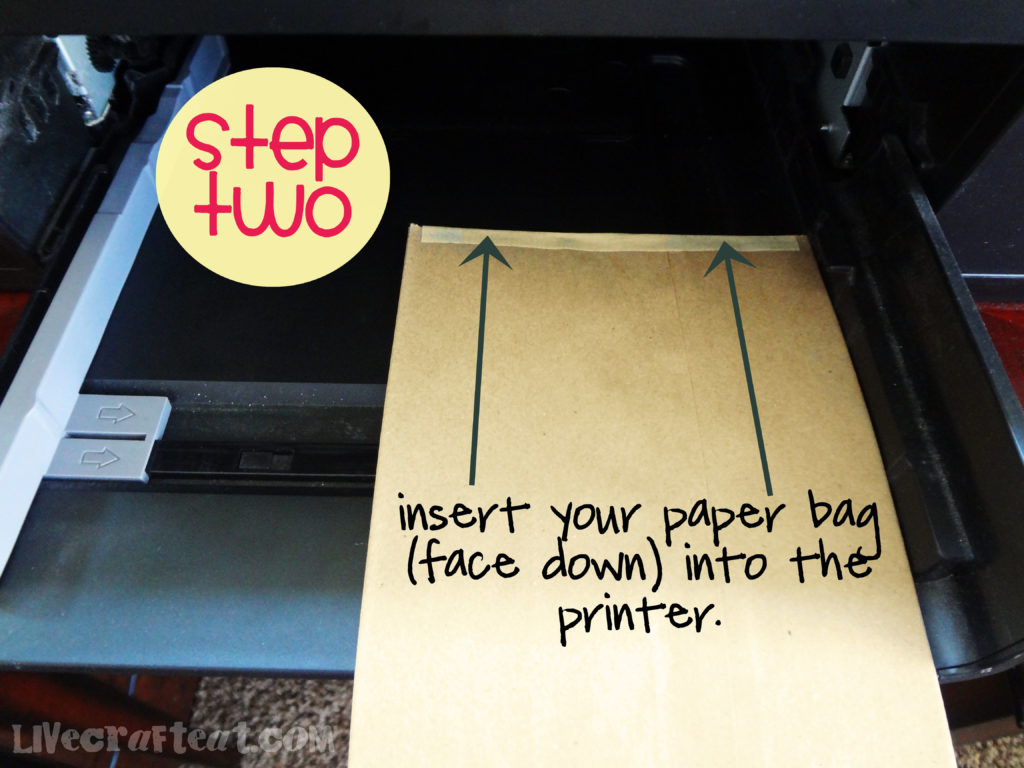 once they've printed, remove the masking tape and voila! here's what you've got: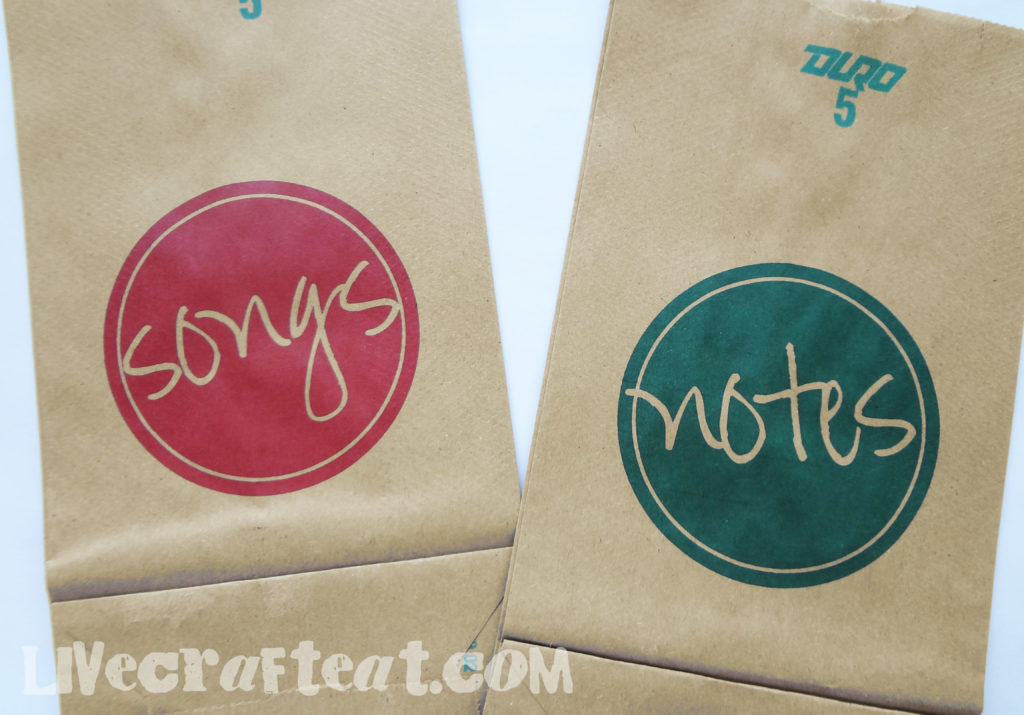 3. leave the bags as they are, or if you like a nice, clean edge like myself then cut each of the four top corners down approx 1″.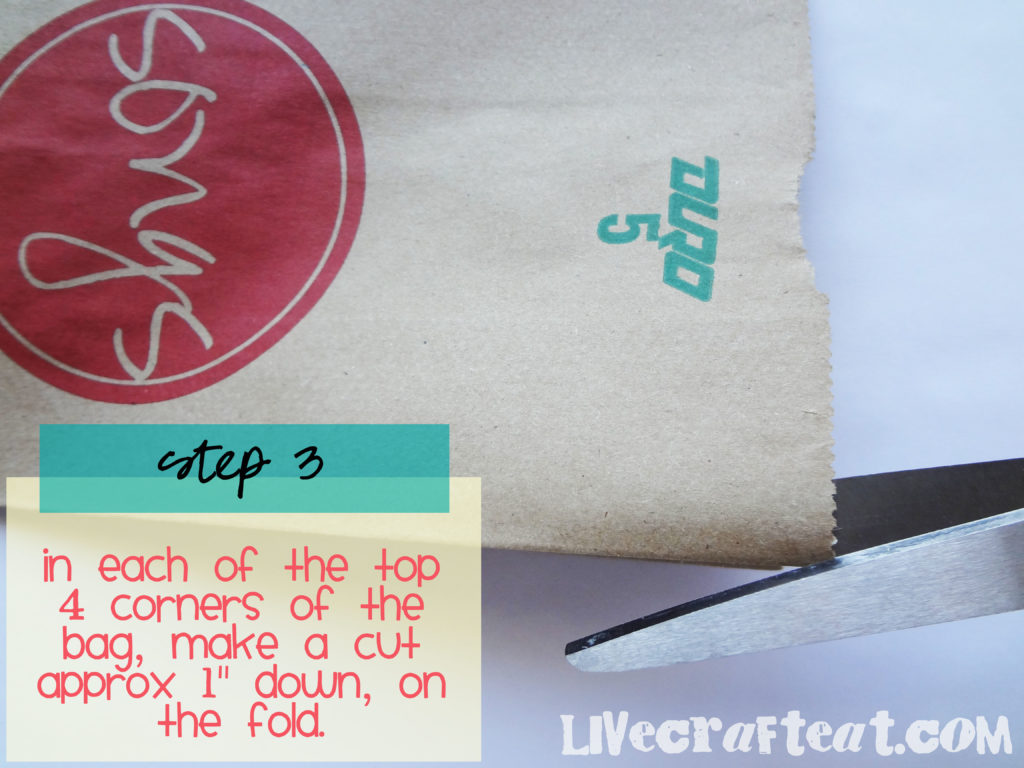 4. fold down twice and secure with double-sided tape or glue.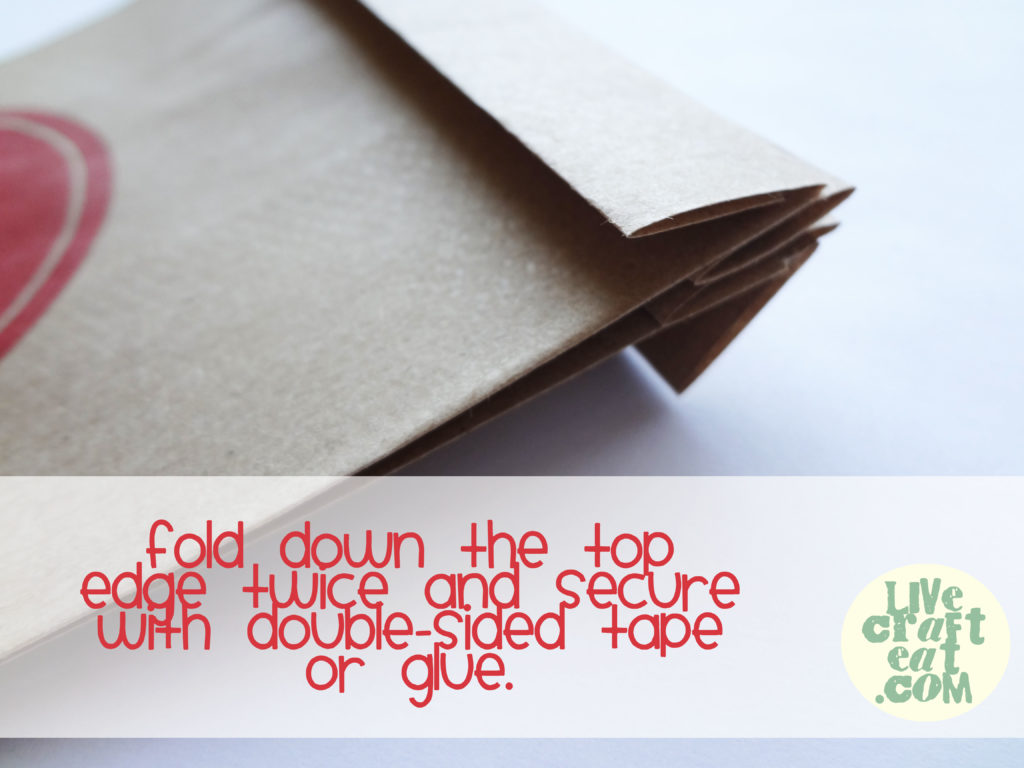 and you're done! that simple. but it makes it fun. and it makes it easy to store because they fold up flat and you can easily stick them in a file folder along with pre-cut strips of paper to keep in your primary cupboard.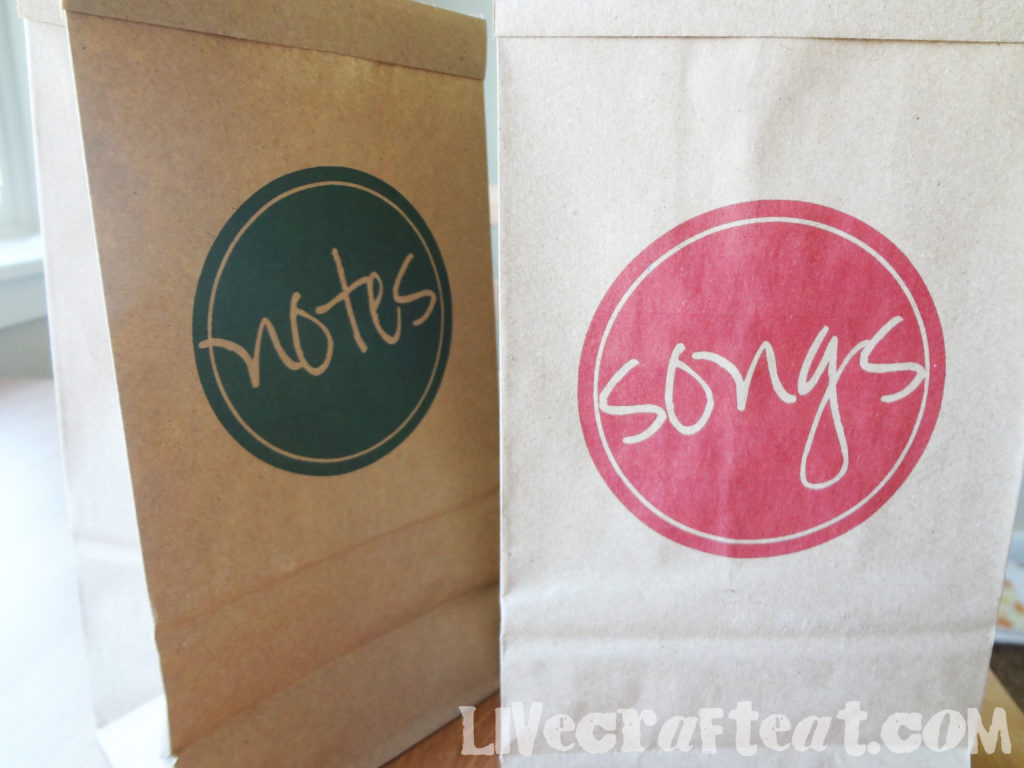 if you want to just click and print without having to create an image yourself or deal with placement on the page, feel free to download this file for name that tune.