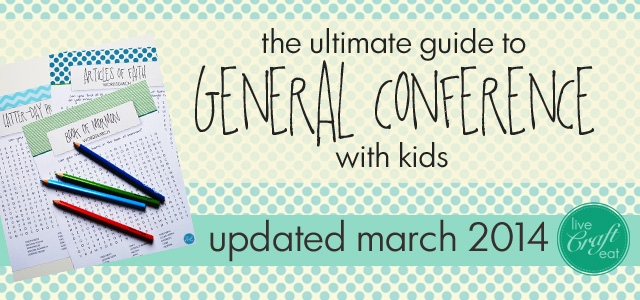 just a quick note to let you all know that the general conference resources page for kids has been updated for this upcoming april general conference!! there are quite a number of ideas for helping your children stay happily occupied during all 8 hours of conference. i hope you find this resource page as useful as i have!
you can find the resource post here: activities, games, and ideas for general conference with kids – the ultimate guide.
if you'd like to share this post with other people to help spread the love, feel free to pin the image below. we could all use these great ideas and resources from various bloggers and websites to help ourselves and our families get the most out of general conference!!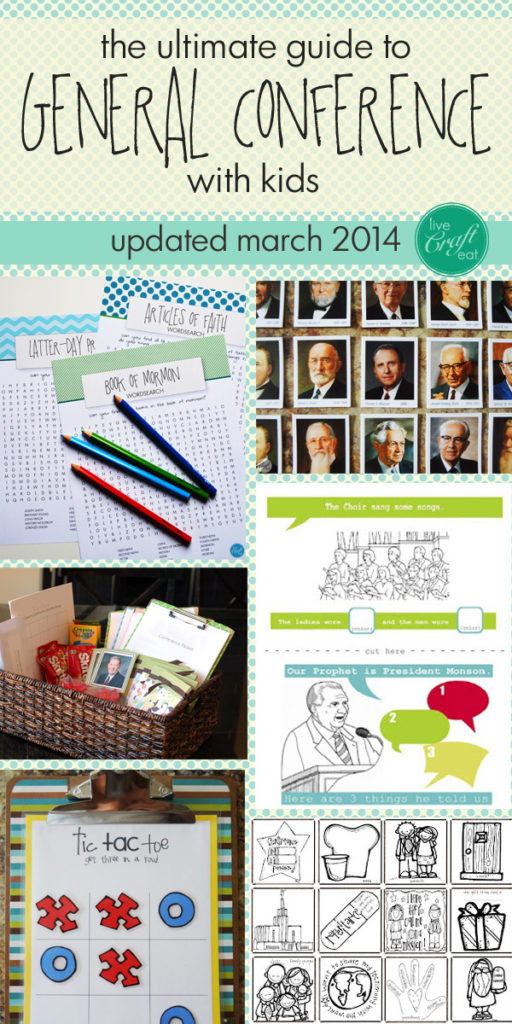 images via: livecrafteat, somewhatsimple, melonheadzillustrating, johnsonfamilywebsite