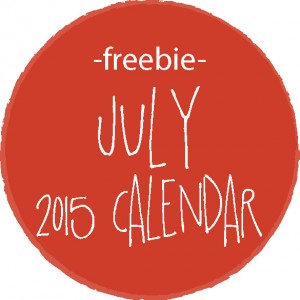 family, popsicles, slip 'n slides, fireworks, bbqs, evenings on the porch…this is what july is made of!
summer is in full swing around here. with canada day today, we'll be whipping up some of these homemade nanaimo bars (a canadian favourite!),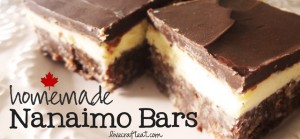 and these oh-so-easy-to-make big turk chocolate bar wannabe's. you do what you can when you don't live in your homeland anymore and don't have easy access to some of your favorite things!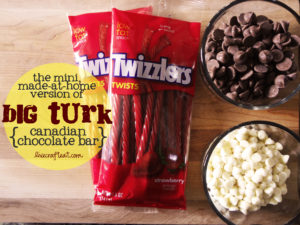 and with the 4th of july coming up, we'll  be making my husbands favorite philly cheese steaks,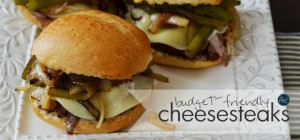 my favorite chicken & bacon pasta salad,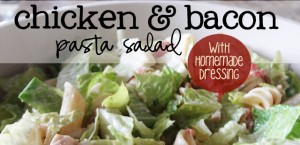 and enjoying some refreshing banana slush punch.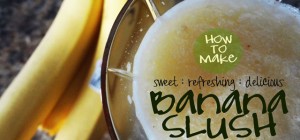 then finishing it all off with my all-time favorite homemade nutella ice cream – yum! i could eat this all day.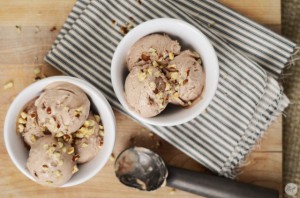 then some fireworks and a lot of family time…i've got it all jotted in my calendar. i'm sure you've got lots of plans, too, so scroll down for your freebie download of this july 2015 printable calendar!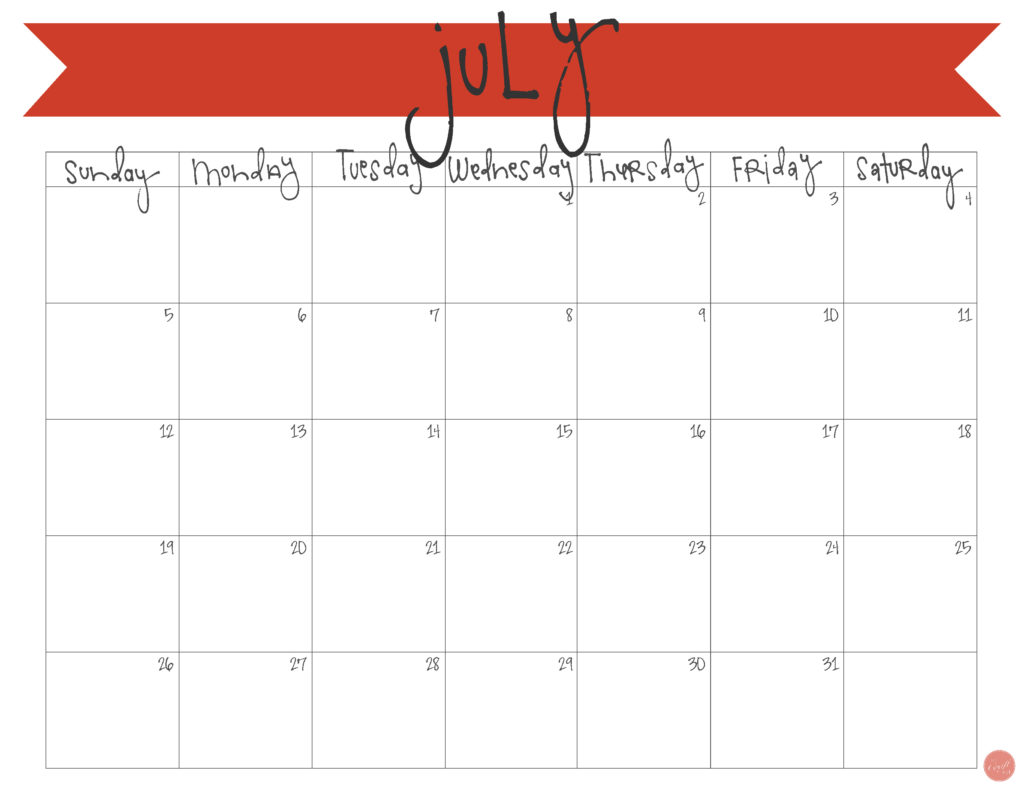 click here for your free july 2015 printable calendar.
happy summer!
 . . . . . . . . . . . . . . . . . . . . . . . . . . . . . .
if you want to get the whole year of 2015 monthly calendars all at once, visit my etsy shop, live.craft.eat.print. where you can find these and other planner/organizational/calendar-type of items.