i don't know if it's spring cleaning fever or if there are just too many good deals to pass up at the grocery store recently, but i am organizing and re-stocking my freezer!
not only am i a huge proponent of freezing ready-to-bake meals. you know, the kind your family loves and so you make a double batch and eat one that night and freeze the second batch for another busy day and/or spend a saturday making a bunch of delicious meals to eat throughout the month, but i absolutely love to freeze things that can be turned into any meal that i want, like chicken breasts, ground beef, fruits, berries, and vegetables, etc.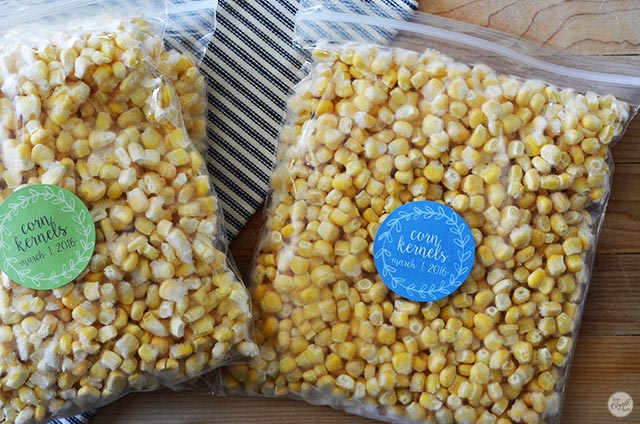 so with all these things in my freezer, i'm attempting to make stocking and finding all of these items as easy as possible and in an organized way.
here are some things i've been using to help me get started:
another thing i've created recently to make it easy to identify all of my freezer's contents are freezer labels. and i'm including them in this post so you can download them for free!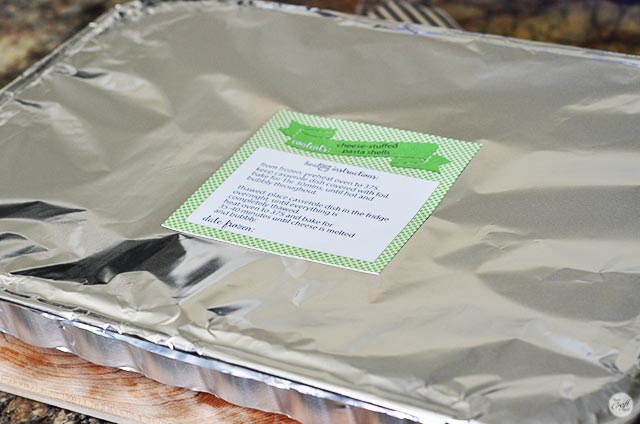 you can print them on regular paper, cut them out and use the freezer tape mentioned above to attach the labels all your meals and freezer items, OR you can print them on full-sheet sticker labels and then just cut them out, peel, and stick! i print and cut out a whole bunch at once and then keep them on the shelf in my pantry until i need them. it's so easy to just peel and stick when you've had a full day of freezing food.
since i like freezing both casseroles and individual items, there are 4 labels for both on each printable page. if you're freezing a casserole, choose a label that has space for you to write in the recipe ingredients and/or cooking instructions. if you're freezing a couple of chicken breasts, write that + the date frozen on one of the smaller labels just to identify what's in the package.
just like these free printable menu planners post i did a long, looooong time ago, i will just keep updating this post with new freezer labels as i make more! so keep checking back!
without further ado, here are the labels!
click here to download the pdf for these colorful freezer labels! there are 8 x 2″ circles for labelling and dating individual frozen items, and 8 x 4″x4″ square labels where you can include the ingredients in the meal (or fresh ingredients you might need to finish it off!) as well as a space for cooking instructions.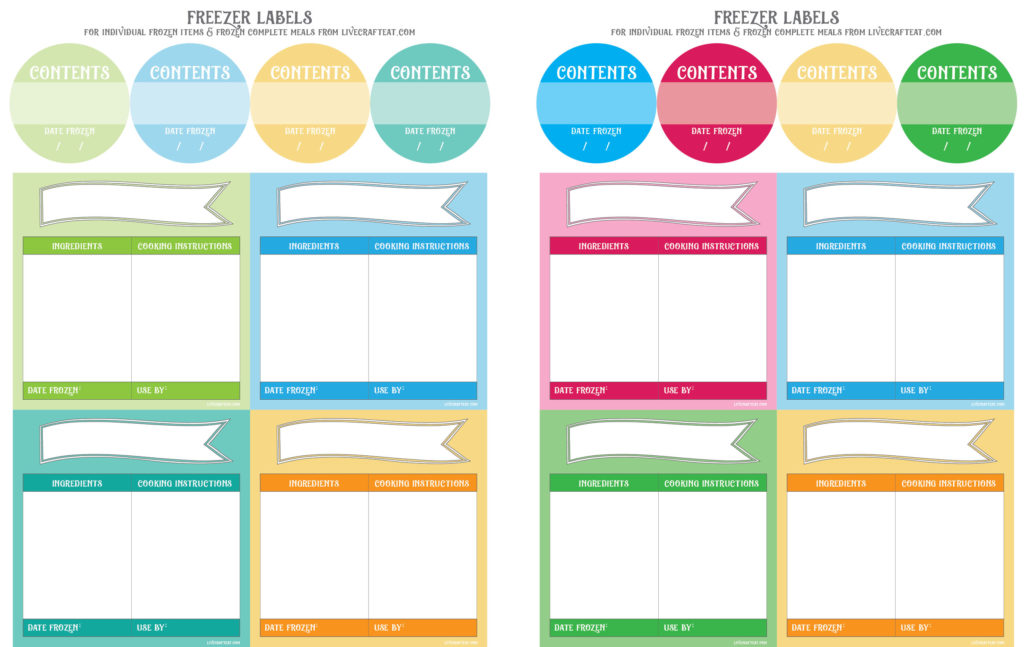 2. click here to download the pdf for these neutral labels! they've got 8 x 2″ squares for individual frozen items and 8 x 4″x4″ squares that look like a big calendar in which you circle both the month and the day they were frozen. these can be used on larger individual frozen items as well.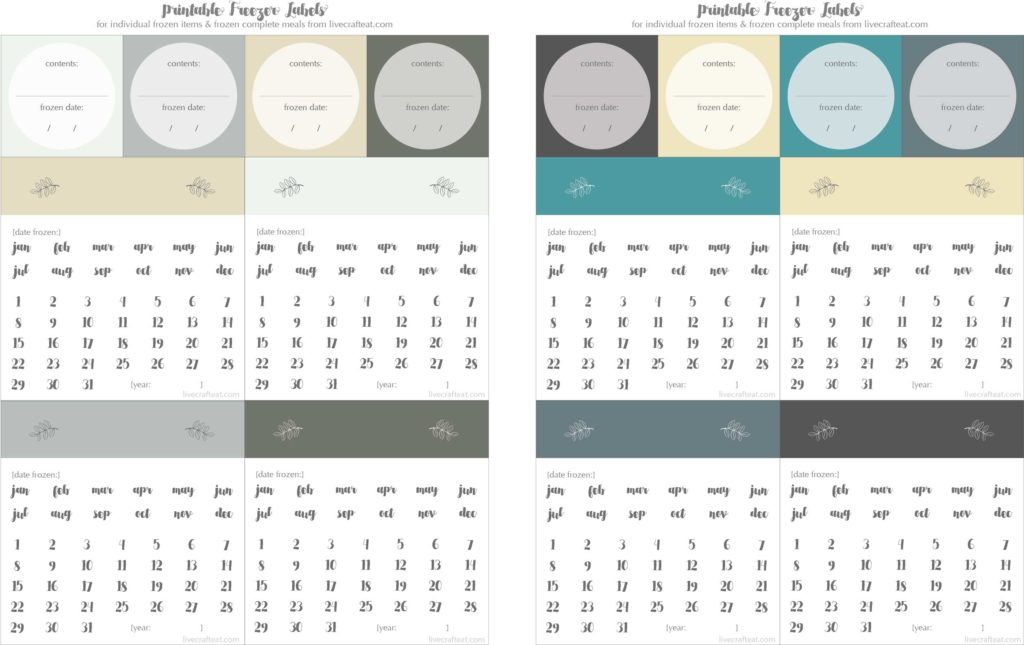 3. click here to download the pdf for these bright and cheery labels in some of my favorite colors and patterns! included are 8 x 2″ round labels for individual items, as well as 8 x 4″x4″ labels with a space for reheating instuctions.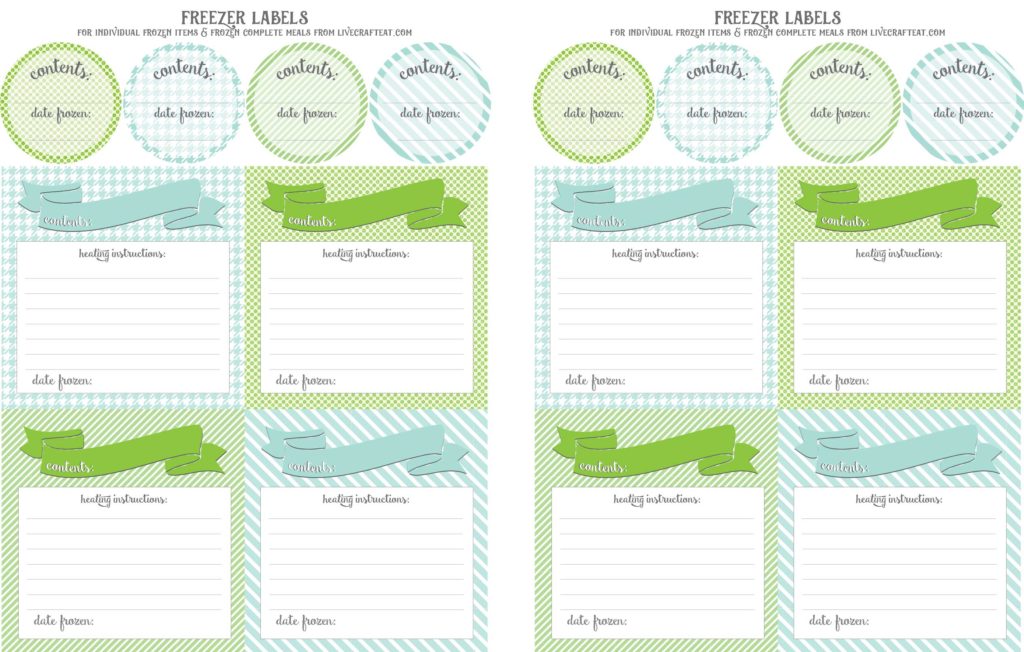 4. click here to download the pdf of a whole bunch (40 to be exact) of 2″x2″ circular labels for freezing individual items. you'll need the 2″ punch for sure to get these labeled! i love, love to print out a whole bunch of these, punch them out, and have them ready to go for when chicken breasts go on sale! i freeze a whole bunch.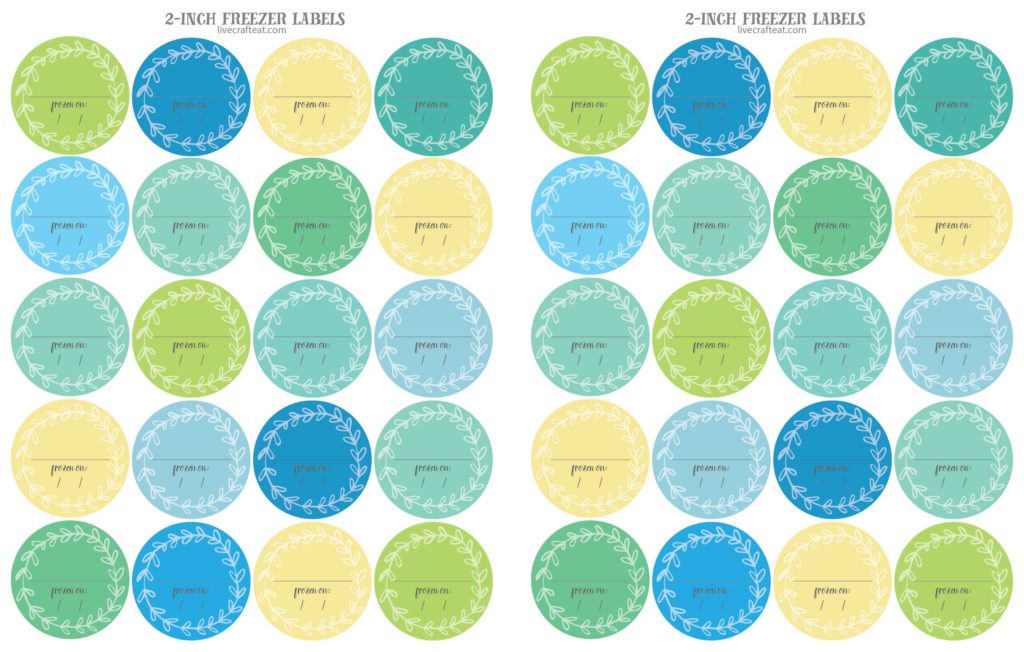 see! here are my chicken breasts, packaged and labeled and all ready to be frozen!!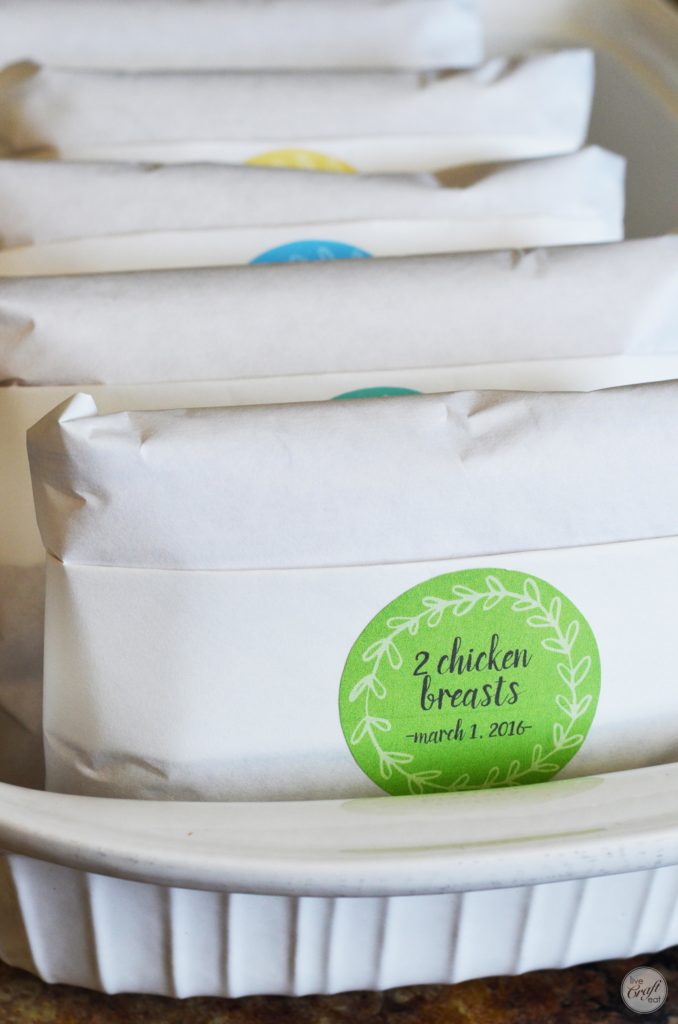 keep checking back for more labels! i love making them and using them, and i hope you do too!
this post contains affiliate links. if items are purchased through these links, i receive a small percentage of that purchase, but it in no way increases the price of the product for you!
. . . . . . . . . . . . . . . . . . . . . . .
for more meal planning and organizing, check out my printable menu planners, available in my etsy shop, live.craft.eat.print! you get 5 different colors that you can print as many times as you want for only $4.95! here's a peek: