Is March coming in like a lamb or a lion where you live? As I look out my window I can see that the snow has all but melted here and the weather is actually really nice and sunny today – not the cold wintry weather we've been having. So I'd say it's in like a lamb for us, and I'm just hoping the weather continues to get warmer and we don't end up with snow again because I am sooo ready for spring to arrive!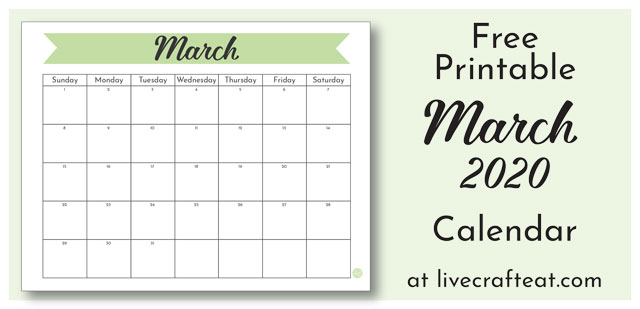 I don't have too much coming up this month, so I think instead of printing out this monthly calendar solely for scheduling purposes I'll print it out mostly for meal planning. I'll put it up on our fridge so we all know what to expect and I won't hear the dreaded "what's for dinner" 18 million times every day. Although, when it comes to actually planning out the meals every week, I'll be printing out one of these free printable meal planners because they make it so easy!
What do you use these calendars for? Meal planning? Scheduling? To-do lists? Or do you maybe write a happy thought for each day of the month?
Look below this image to find the link to download this free printable March 2020 calendar. It's 8.5″ x 11″, which is the standard paper size for printing at home. Just download and print for your own personal use!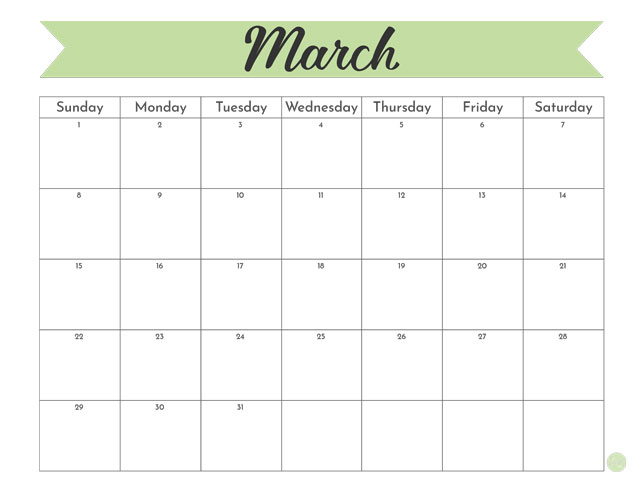 Happy March!