January has come and gone! Whoa, that went by fast! Are you still sticking to your New Year's resolutions? I've been doing pretty well with mine for the most part, though I know the "eat less sugar" one is going to be crushed by Valentine's Day this month. It's bound to happen eventually, right?! But I'm still going strong on my budgeting and meal planning goals! By the way, if you've got a goal to meal plan better this year, check out these FREE PRINTABLE MEAL PLANNERS – they are lifesavers!
I think most people have a goal–or at least a desire at one point or another–to be better organized. Whether it's planning meals, keeping track of daily expenses or when bills or due, or just keeping up with all the activities and to do's we have every day, this monthly calendar printable can help you do that! Plus, it looks super cute up on a fridge or bulletin board, or even in an organizational binder.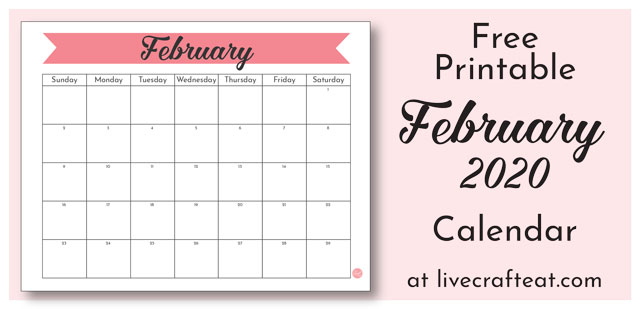 If you think you could use a monthly calendar to help keep yourself organized, please feel free to scroll down just a bit and download the one seen here for your own personal use! It's 8.5″x11″, which is the standard size of printer paper, so it's super easy to download the PDF and print at home.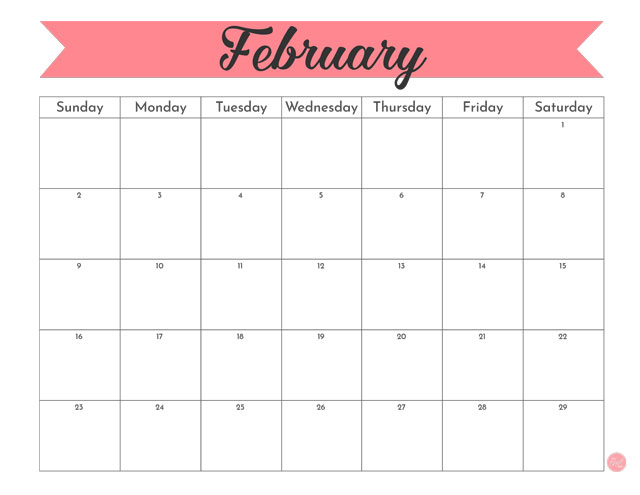 Happy love month, everyone! <3