Is summer actually coming to an end?! On some days it felt like my kids' summer vacation was lasting forever! More than likely due to quarantine–it was kind of like a 4-month summer break with all the kids home all day every day. Though I have to admit I really did enjoy having them home all the time. Don't get me wrong – there were hard days for sure, but overall I loved all the extra time I got to spend with them.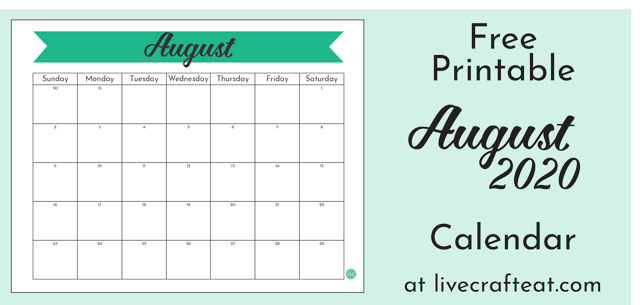 With the end of summer comes back to school season, though it's been difficult to know what to prepare for and how everything would all play out…would they still be doing school from home? Would they be back at school? Would they get an extended summer vacation? Where we live they'll be starting school on time this month. So now that I know what the plans are I'm trying to fit in a few fun things before summer's over.
Though, in all honesty, this year's end-of-summer activities will be different than years past. Instead of going to a waterpark, we'll probably have a big water balloon fight in our backyard. Instead of going out for ice cream, maybe we'll buy several different flavors and have an ice cream tasting party at home. Even in this weird situation, I am determined to find a few fun activities that we can do before school starts again and we're back on a (kind of) normal schedule/routine.
I'm printing out this August 2020 calendar on my printer right now and will schedule in some fun to make sure we get some in during the next few weeks. Regardless of what we do, it is sure to be a memorable summer!
If you need an August 2020 calendar too, whether for meal planning, activities, or anything else please go right ahead and download this FREE printable calendar below! (Just scroll to the end of the post and you'll see the link.)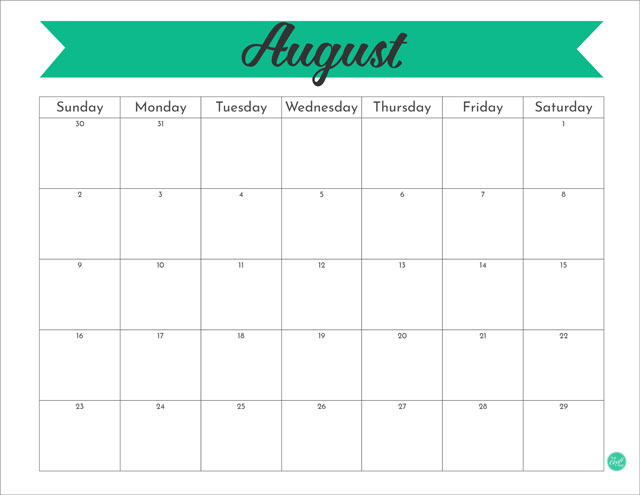 Happy end of summer + back to school (whatever that looks like for your family this year!)