Can I just say that after 5 or 6 months of staying home and having essentially nowhere to go that this back to school season has felt especially hectic?! Maybe I was just getting so used to the more laidback lifestyle of waking up late and simply staying home that Covid-19 had offered that it seems like what would be an otherwise "normal" school schedule is totally out of control busy! To say I need a calendar to keep up would be an understatement. I literally cannot keep track of everything without it!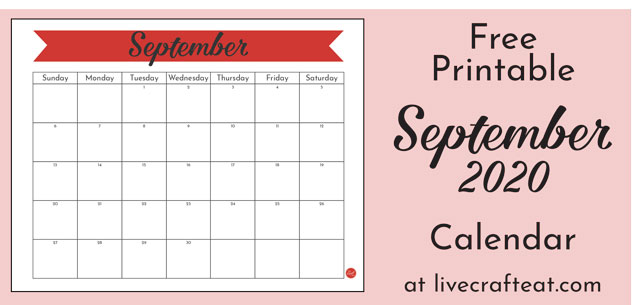 One thing I've done to help keep track of all the different kids, their activities, and schedules is to use different colored pens for each person. Then it's easy to tell just at a glance that my oldest has an assignment he needs to work on and has a practice after school just by finding his color. It's also easy for my older kids to see what they need to do and then go do it without me having to tell them.
Another thing we do is we go through our week every Sunday evening as a family so we can get everyone on the same page in terms of what's coming up the next 7 days. Then we just need to look at the calendar during the week to remind ourselves. We keep it posted on the fridge so everyone can see, because let's face it, we spend most of our time in the kitchen!
If you need a calendar to keep yourself or your entire family organized, please feel free (free being the main word there!) to download this September 2020 calendar! It's 8.5″ x 11″ so it's easy to just download and print on your home printer. No running to the print shop, and no having to shell out money.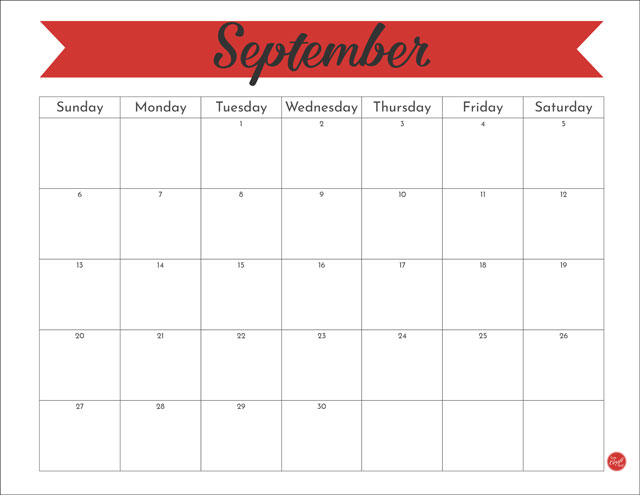 Happy September + back-to-school season!